If Riley Thompson Wins This Season, She'll Be the Youngest 'American Idol' Ever
Meet Riley Thompson, the Texan teen who thinks she has what it takes to become the next 'American Idol'.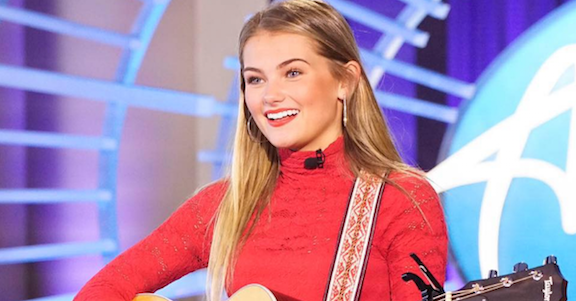 Season 2 of American Idol might have just begun, but we're already blown away by the incredible talent we've seen so far. Speaking as someone who sings solely in the shower or at the very most, after some beers at karaoke, seeing a myriad of gifted vocalists showcase their talent in front of Katy Perry, Lionel Richie, and Luke Bryant can be somewhat overwhelming.
Article continues below advertisement
But we stand here, in awe of these singers just like the rest of you. And one young singer from Texas has managed to work her way into our hearts. Keep reading for everything you need to know about 16-year-old Riley Thompson, a high school student from Mabank, Texas.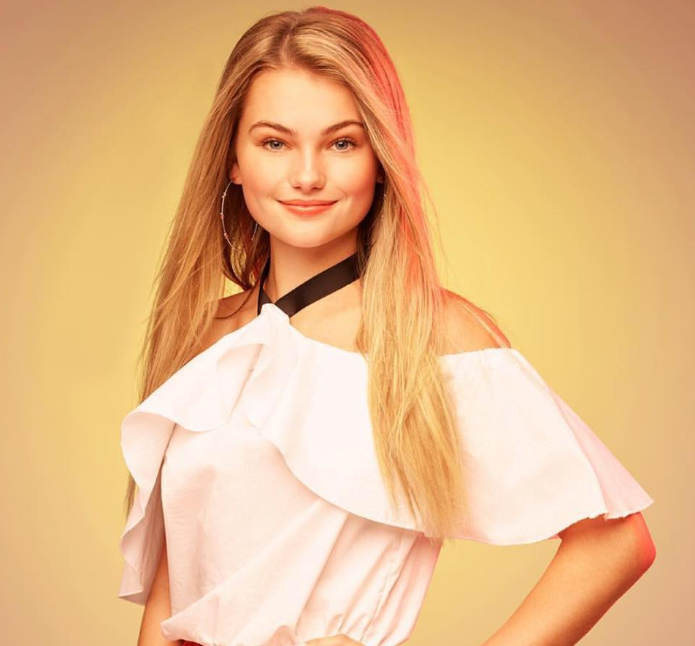 Article continues below advertisement
Riley Thompson could be the youngest American Idol ever.
Back in the old days when American Idol used to still air on FOX, we saw 17-year-olds Scotty McCreery and Jordin Sparks take home the title of American Idol. But at only 16, high school sophomore Riley Thompson might beat them out and become the youngest ever show winner.
Which she should, because her voice is incredible — and even though she's really young, she's been practicing her craft for years. "I've been singing since I was little," she told the Athens Review. "I had my first solo when I was in day care when I was 4. That's when I really thought I wanted to do music."
Article continues below advertisement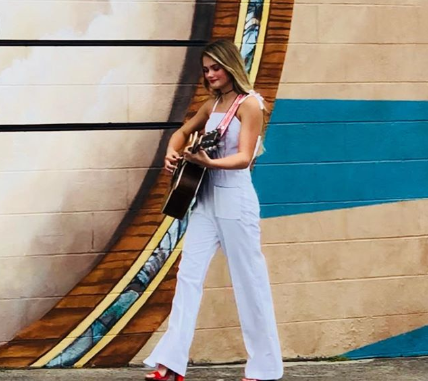 Her supportive parents spent a month with Riley in Los Angeles, where she chose to have her audition, instead of staying local in Texas. "My parents have known I could sing since I was 4," she said of her family. "I just knew this is what I was going to do. They have been pushing me to sing, and my friends support me throughout anything."
Article continues below advertisement
American Idol isn't this teen's first competition show.
Last year, before packing her bags for LA and auditioning for American Idol, the teen appeared on USA Network's Real Country, where emerging singers compete for the title of best country musician. Riley was the show's youngest contestant, at only 15.
Article continues below advertisement
Although she sadly did not advance, Riley performed a beautiful cover of Taylor Swift's hit, "Love Story." She was also selected as a finalist in the TXM Singer-Songwriter competition at Love and War in Lindale, so it's safe to say the last year has been a wild one for this dedicated teen.
Follow Riley and hear her outtakes on social media.
Since Riley is 16, she appears to be pretty plugged into social media and has Facebook and Instagram pages she updates frequently. Follow her there to see how far she makes it on the competition show, and to listen to the songs she's working on.
Article continues below advertisement
How far does Riley get in American Idol? (SPOILERS)
Stop reading right now if you don't want the next few weeks of Idol to be ruined for you, but if you're game, we are too.
Riley isn't going anywhere, if insider spoilers are correct. We'll watch her perform Miranda Lambert's "Mama's Broken Heart," which will land the blonde contestant in the Top 20. Then, she's going to KILL her cover of Dolly Parton's "Jolene" (which we know because we've seen her perform the song already, she's posted covers on YouTube). She's going to duet with celebrity country singer Brett Young, and then her fate will be left in the hands of you guys, dear viewers.
Watch American Idols on ABC, Sundays at 8 p.m.