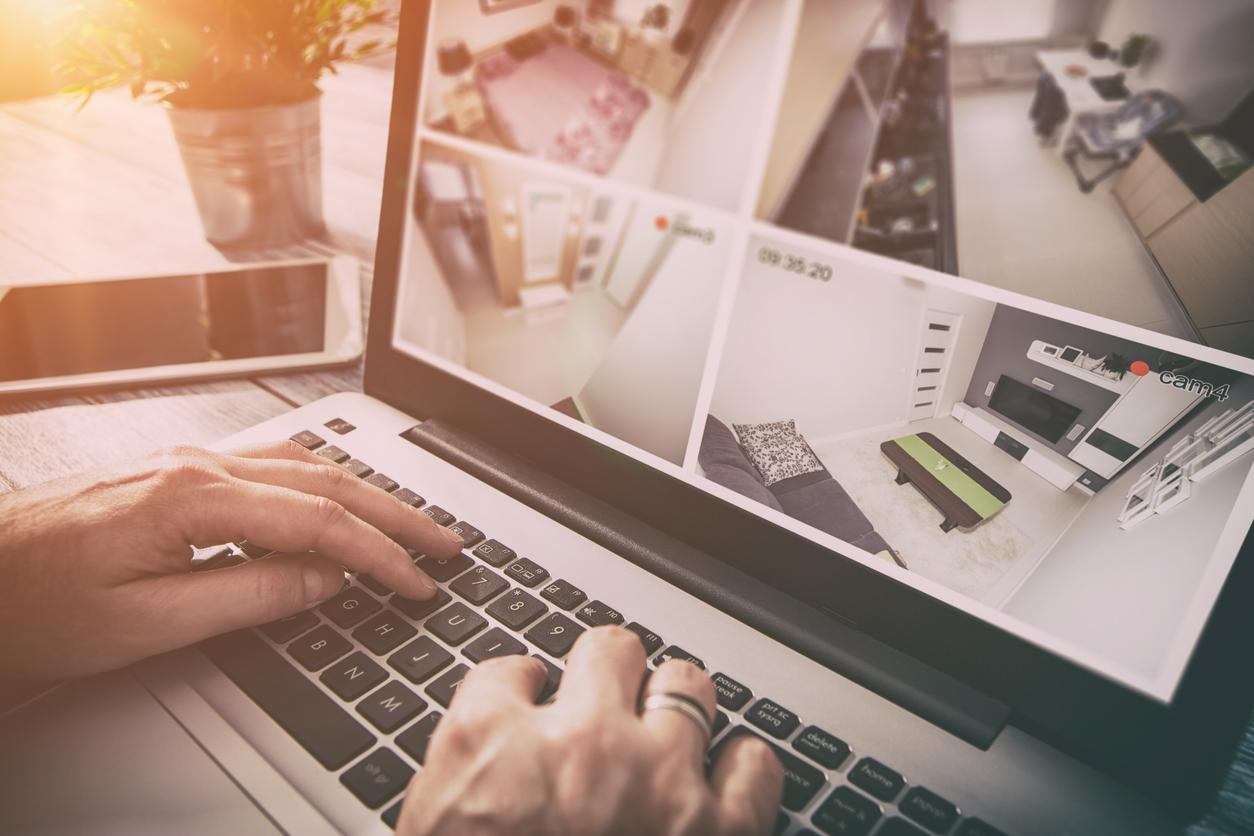 Stranger Hacked Family's Ring Camera and Had Creepy Conversation with Little Girl
It's becoming more and more popular for families to set up cameras in their homes. It's a safety measure, a way to keep an eye on your kids or your dog while you're not in the same room and prevent disasters or ensure you're right there when they do occur. Cameras that connect to your smartphones or laptops are the norm. But a recent string of terrifying hacking incidents have led many to question whether it's such a good idea to hook your home up to the internet.
Article continues below advertisement
Ashley LeMay and Dylan Blakeley have three daughters who share a bedroom in their Nesbit, Mississippi home. They recently installed a Ring camera in their girls' room. But just four days later it was hacked by a complete stranger who suddenly had direct access to their home and their kids.
Article continues below advertisement
On December 4, 8-year-old Alyssa wandered into her room after hearing strange sounds and music emanating from it, BuzzFeed News reports. "Tiptoe Through the Tulips," possibly the world's creepiest song to hear randomly, was playing, and when she walked in, a strange voice said, "Hello there."
Alyssa was understandably confused about where the music and voices were coming from. She walked around the room picking up her toys to see if they were what was making noise. "Moments later," BuzzFeed reports, "the man started screaming a racial slur at her over and over until Alyssa responded by screaming, 'What? I can't hear you!'" The man told her to "go call her 'mommy' the n-word" and demanded that she repeat it back to him, saying, "Come on, girl, say it with me."
Article continues below advertisement
When Alyssa questioned who the voice was, he said, "I'm your best friend. You can do whatever you want right now. you can mess up your room; you can break your TV. You can do whatever you want." When Alyssa yet again expressed her confusion, the man told her, "I'm your best friend. Santa Claus." Scared and confused, Alyssa said, "I don't know who you are" and left the room.
Article continues below advertisement
Their Ring camera system had been hacked. A total stranger watched and talked to their daughter, a traumatizing incident for anyone, let alone an 8-year-old girl. The New York Times spoke to Ashley, who said that Alyssa "won't even sleep in her room. She actually spent the night with a friend the other night because she didn't want to be here."
When Ashley and her husband watched the video of a total stranger interacting with her daughter, her "heart just dropped," she told BuzzFeed News. She said that she and her husband immediately unplugged the camera and reported what happened to Ring and to the police. But she didn't get the response she expected.
Article continues below advertisement
After calling Ring to report the incident, the family left for a preplanned trip. They got one email from Ring on December 6 saying that the company detected "unusual activity" on their account, but radio silence after that. "I'm shocked at Ring's response," Ashley told BuzzFeed News. "I thought I would have 16 voicemails from them when I got home because it's become such a big deal and it was such a creepy video. I was frustrated they hadn't given me an update."
Article continues below advertisement
Ashley finally spoke with a Ring employee on December 9, who told her that the account had not been hacked but that it was a "data breach from a third party." But later when she spoke to the company's COO, he said the account had indeed been hacked. "I'm so frustrated," she said.
Unfortunately, this isn't the only incident of a Ring camera being hacked. In the past few weeks, several similar stories have made the news. A family's Ring camera in Florida was hacked, and the stranger hurled racial slurs directed at their son. NBC 2 reports the 15-year-old boy never appeared on camera during the incident, which "left the family to believe the hacker was peering into their private life longer than just that night."
Article continues below advertisement
Ed Slaughter told NBC Connecticut he felt "violated" after someone hacked into his family's Ring camera account and launched into an obscenity-filled conversation directed at his mother-in-law. Vice reports that there is an entire podcast dedicated to those who hack into strangers' Ring accounts to harass them. It's a growing epidemic.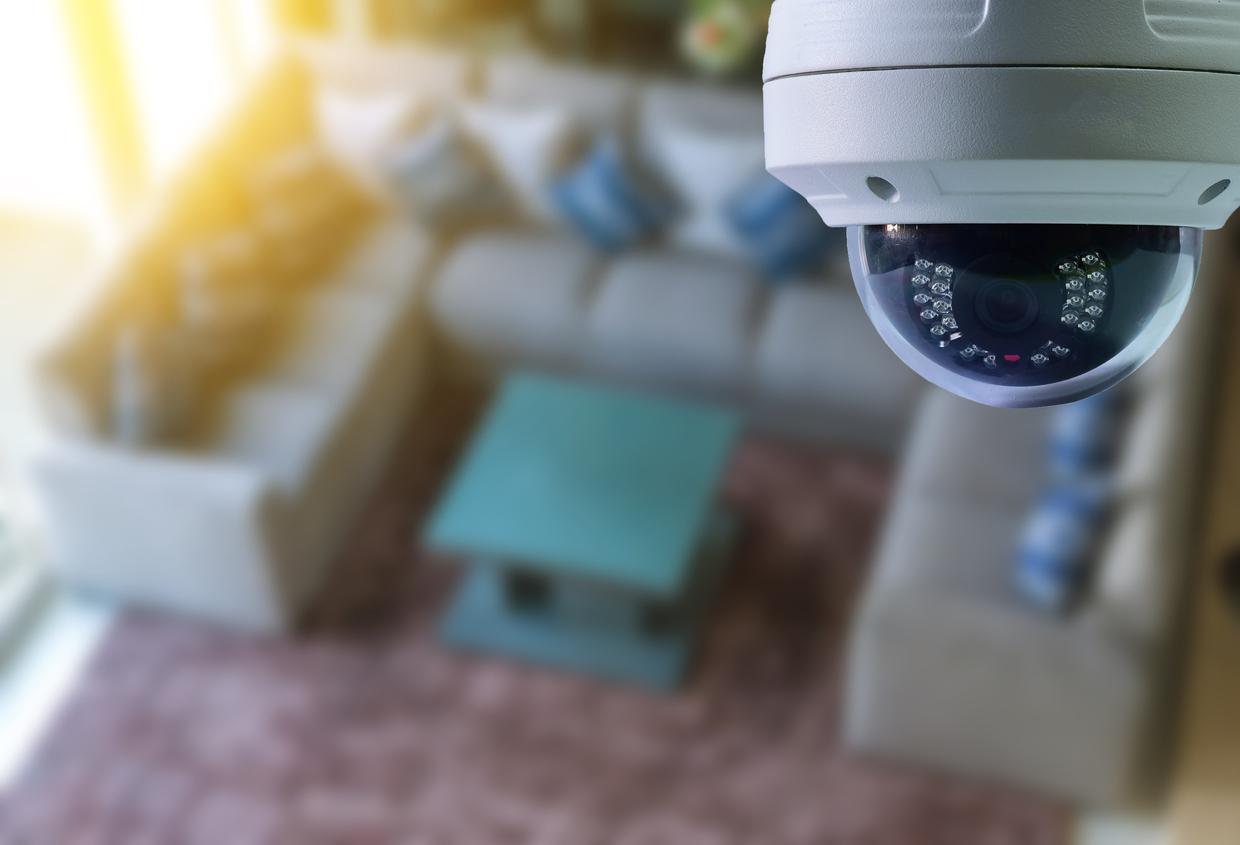 Article continues below advertisement
In a statement to BuzzFeed News, Ring said, "Recently, we were made aware of an incident where malicious actors obtained some Ring users' account credentials (e.g., username and password) from a separate, external, non-Ring service and reused them to log in to some Ring accounts. Unfortunately, when the same username and password is reused on multiple services, it's possible for bad actors to gain access to many accounts." The company said it took "appropriate actions to promptly block bad actors" and contact users who'd been affected.
Ashley doesn't feel any better about what happened, though. They still have no idea who the hacker was, how long they had access to the camera, and if they still have access to recorded footage. Even though they've taken down the camera, Ashley's daughters are too scared to sleep in their own room. "She told me yesterday that it's hard for her to remember the camera's not there," she told BuzzFeed News. "She doesn't want to be in that room."