J. Robert Oppenheimer's Grandson Had One Major Issue With Nolan's 'Oppenheimer'
J. Robert Oppenheimer's grandson called out Christopher Nolan's film for one scene that he says is a "historical revision" of his grandfather's life.
Because he was responsible for the creation of the atomic bomb, there has always been at least some interest in the story of J. Robert Oppenheimer. Following the massive success of Christopher Nolan's Oppenheimer though, interest in the man is undoubtedly reaching a new crescendo.
Article continues below advertisement
That interest has led some to track down Oppenheimer's descendants, and it turns out that his grandson has some very specific opinions on who his grandfather was and which parts of the movie about his life are based firmly in fact.
Robert Oppenheimer's grandson had one problem with 'Oppenheimer.'
In an interview with Time, Charles Oppenheimer praised the film as a whole, but complained specifically about the story that his grandfather once poisoned an apple meant for one of his teachers. The story is featured in American Prometheus: The Triumph and Tragedy of J. Robert Oppenheimer by Kai Bird and Martin J. Sherwin, but Charles said that the biographers didn't do the work required to completely verify it.
Article continues below advertisement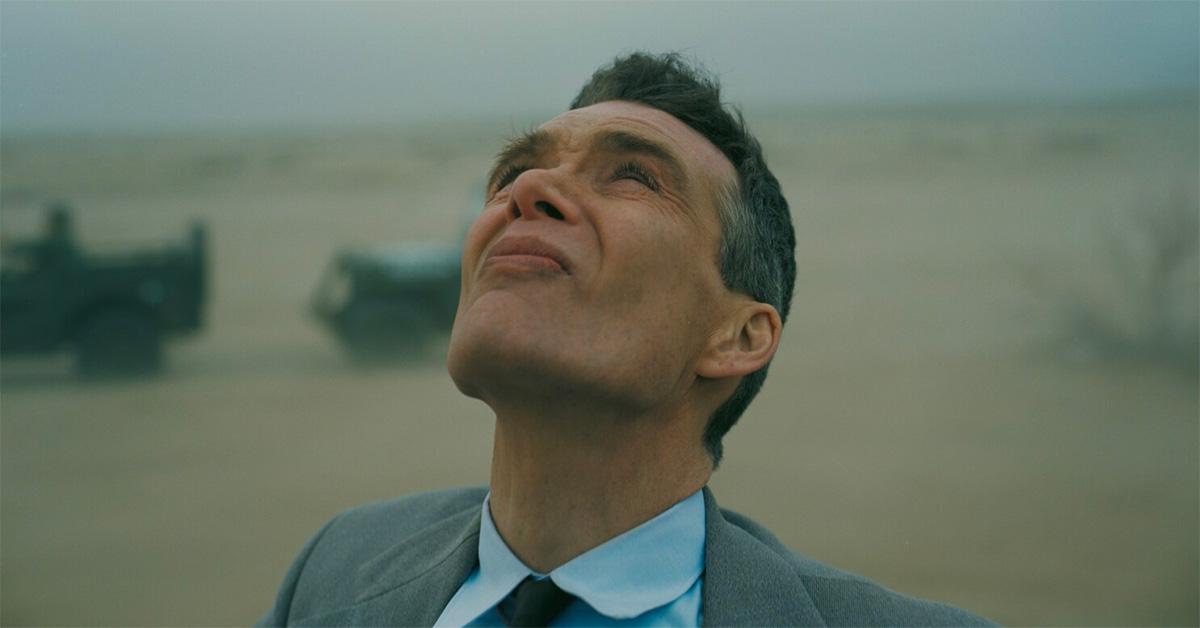 "The part I like the least is this poison apple reference," Charles said of Oppenheimer. "If you read American Prometheus carefully enough, the authors say, 'We don't really know if it happened. There's no record of him trying to kill somebody. That's a really serious accusation and it's historical revision. There's not a single enemy or friend of Robert Oppenheimer who heard that during his life and considered it to be true."
Article continues below advertisement
Charles said that he doesn't really blame the director for including the scene, saying that the primary blame lies with the biographers for including it.
"Sometimes facts get dragged through a game of telephone," he said. "In the movie, it's treated vaguely and you don't really know what's going on unless you know this incredibly deep backstory. So it honestly didn't bother me."
"It bothers me that it was in the biography with that emphasis, not a disclaimer of, this is an unsubstantiated rumor that we want to put in our book to make it interesting," he said.
Oppenheimer was born in Santa Fe, N.M. after both his grandparents had already died, but said that he had a fairly open conversation with his own father about what it was likely growing up around the Manhattan Project.
Article continues below advertisement
Other than the apple bit, Charles said the movie was mostly accurate.
Charles may not have known his grandfather, but he has undoubtedly grown up in the shadow of the name he bears.
"As a dramatized representation of the history, it was really largely accurate," he said. "There are parts that I disagree with, but not really because of Nolan."
Oppenheimer has become a huge success at the box office, leading tons of people to learn more about Robert Oppenheimer and the Manhattan Project. Although the story of the poisoned apple may be unverified, at least according to Charles, it seems likely that it will now be a firmly entrenched part of the broader story of J. Robert Oppenheimer and his time as a student moving forward.