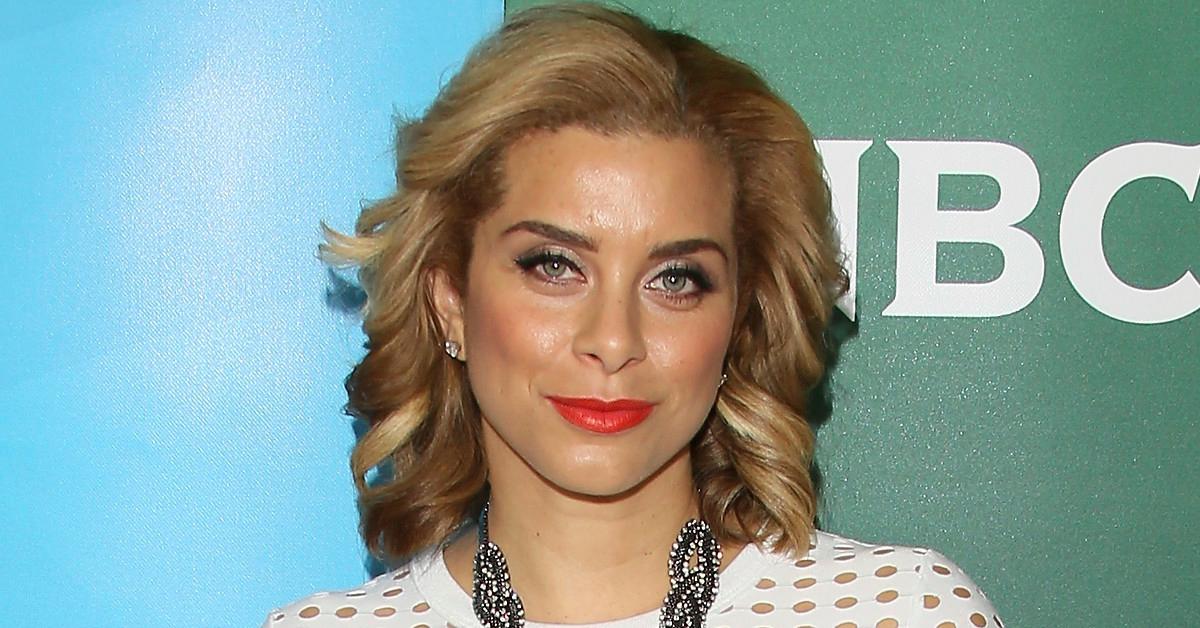 Robyn Dixon Explained Her "Hot Mess" of a Tax Situation on 'RHOP'
A year after fans saw reports that Real Housewives of Potomac star Robyn Dixon owed nearly $90,000 in back taxes to the IRS, the reality star opened up about her tax issues in the reality show's fifth season.
As viewers witnessed on the Bravo series' Oct. 11 episode titled "Taxing Times and Blurry Lines," costar Candiace Dillard Bassett tentatively asked Robyn about her taxes.
Article continues below advertisement
"I don't like to gossip. Are you OK with the stuff with your taxes?" Candiace said. "I mean, the blogs said, like, $90,000."
Robyn replied, "So, I'm a really bad accountant. I thought I could handle my own bookkeeping. I wasn't doing them right. And then I got hit for some unreported income I had forgotten about."
So, what happened and why does Robyn owe so much in taxes?
On The Real Housewives of Potomac After Show, Robyn and her costars discussed her financial woes.
"I knew what Karen had gone through with her tax problems and her tax situation," Candiace said, referring to costar Karen Huger's husband owing nearly $1.5 million in back-due federal taxes in July 2017, as The Washington Post reported at the time. "I just wanted to make sure for Robyn that she was OK with it."
Article continues below advertisement
Robyn, meanwhile, explained how she got so far behind. "I was doing my own taxes. I was filing them late. It was just a hot mess," she said. "And I put it on the back burner. OK, I'll get to it one day, I'll get to it one day, I'll get to it one day. Finally, when I decide to get to it, it's out of control. But it definitely was a combination of things of even how I got there. I had some old taxes from before my bankruptcy. It was just a big juggling of things, and I was irresponsible, and I take responsibility for it."
According to Candiace, Robyn's taxes have "been handled."
The real estate investor and entrepreneur said she tried ignoring the problem. "It's not like paying the water bill where they're gonna cut the water off, and you're like, 'Oh my god, let me pay the water bill to get my water turned back on,'" she observed. "It's like, 'OK, I'll get to it.' … When you get that mail, it's like, 'I don't want to deal, I don't want to know what's in here."
Article continues below advertisement
For her part, Candiace is empathetic to Robyn's plight. "As we all continue build our businesses and increase our net worth, you know, Uncle Sam is going to come. He wants his cut. I understand how it happens," she said on the after show. "I trust for us that it has been handled because [Robyn and fiancé Juan Dixon] are still in their home, and she is still getting her hair done, and looking good."
Costar Gizelle Bryant, meanwhile, came with jokes. "I always say that Robyn is very consistent," Gizelle said. "She comes late to the party and late paying her taxes. OK? She's consistent."
The Real Housewives of Potomac airs on Sundays at 9 p.m. ET on Bravo.