Will Rodney Mathews Be the Apple of Michelle Young's Eye on 'The Bachelorette'?
Rodney Mathews is one of the suitors vying for Michelle Young's heart on 'The Bachelorette.' Details on his job, his hometown, and how far he goes.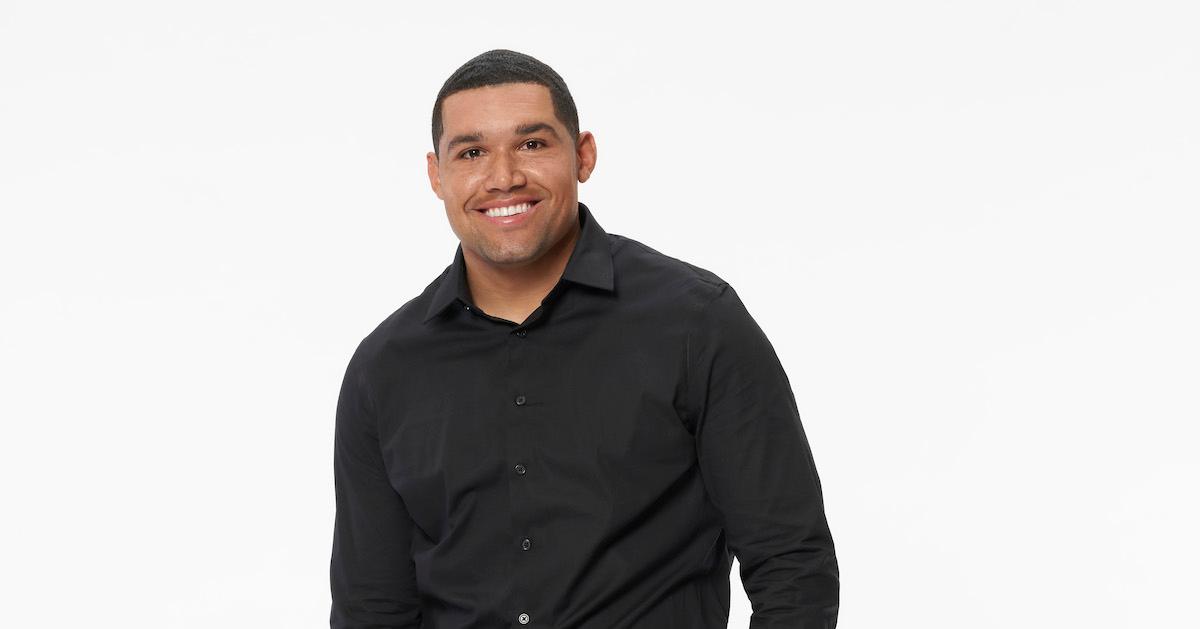 Spoiler Alert: This article contains potential spoilers for Season 18 of The Bachelorette.
Fans of The Bachelorette fell for Rodney Mathews the moment he stepped out of the limo on Night 1 in a red apple costume — even though he later mixed up the color of the Granny Smith variety. While costumes are often an eye-roll-inducing gimmick on the show, Rodney's selection was a thoughtful and cute ploy to try to win over teacher Michelle Young's heart.
Article continues below advertisement
After a less-than-successful blind taste test on the second episode of Season 18, Michelle invited Rodney on a one-on-one date in Week 3. Viewers got to see a more serious side to the former football player (and they also saw him covered with a black box as he ran around in his birthday suit). Many are now wondering if he will go the distance on the show.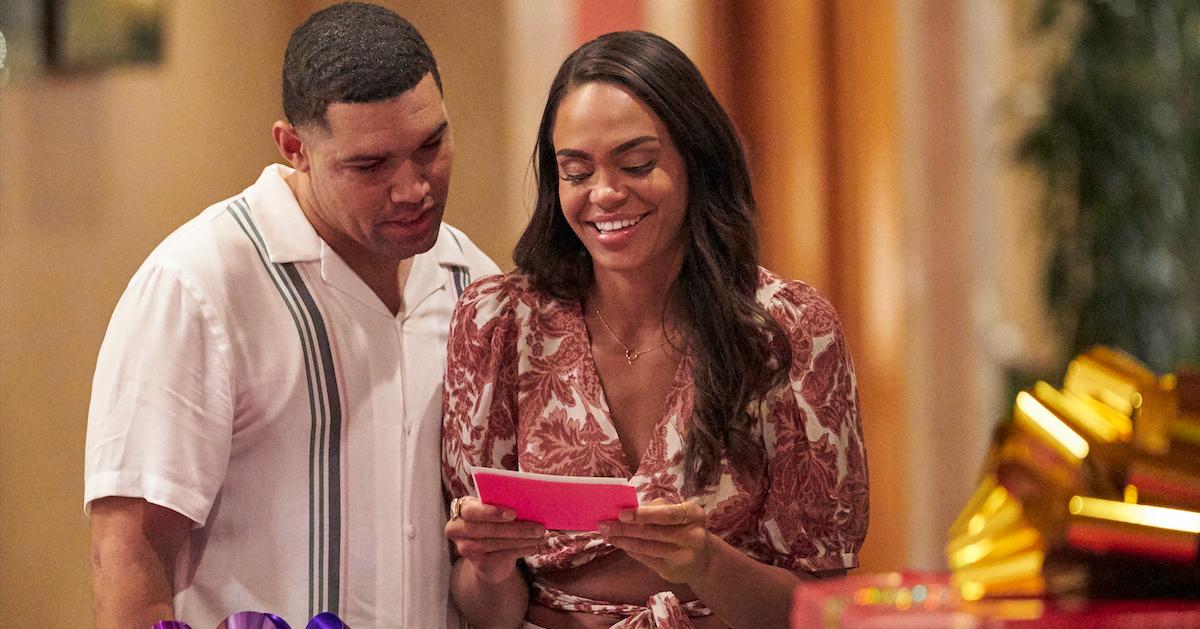 Article continues below advertisement
Who is Rodney Mathews from 'The Bachelorette'? Details on his job and his connection to Michelle.
The 29-year-old hails from Rancho Cucamonga, Calif., and he has a younger brother. During his one-on-one date with Michelle, Rodney shared that he and his brother were raised by a single mom, and that his dad left when he was just six years old.
Rodney said that his mother worked three jobs to help support her kids, and he noted that she had long been his hero. On his Instagram posts, Rodney has referred to his mom as his "Wonder Woman" several times.
Before the Season 18 contestant began working as a Sales Rep, he played football at California State University, Fresno (which means that he shares a student-athlete bond with Michelle). According to his Bachelorette bio, Rodney had dreams of continuing his football career in the NFL, but it all came to a stop when he sustained a "career-ending" injury.
Article continues below advertisement
Michelle's suitor has dealt with some difficult obstacles in his life, and he's now looking for someone who is "honest" and "active" to share his experiences with.
On the show, Rodney shared that one of his biggest fears in life was to never become a husband or a father. Will Michelle be the one to steal his heart for good?
Article continues below advertisement
When does Rodney go home on 'The Bachelorette'? (SPOILERS)
Though Rodney is stealing the hearts of fans across the nation, it doesn't appear as if he is the one to secure Michelle's final rose. According to the spoiler site, Reality Steve, the former student-athlete does not get engaged to Michelle, nor does he make it to the Final 2.
It's unclear at this time when exactly Rodney will be eliminated, though there is speculation that he is one of the men who makes it to the FInal 4 (and, therefore, to the hometown dates).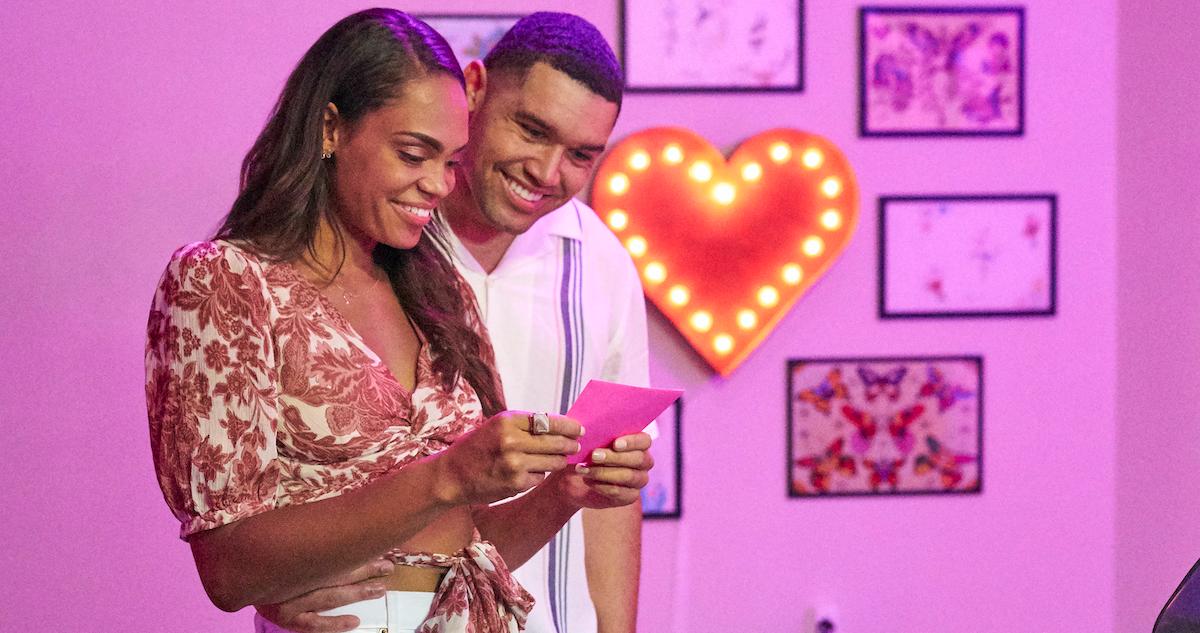 While some disappointed viewers may now start to hope that Rodney will become a Bachelor lead, Clayton Echard has already been confirmed as the next star in the franchise. However, there's always a chance that Rodney could take on the position at some point in the future).
Until Rodney does go home, viewers can snack on a Granny Smith apple and watch him on the show.
The Bachelorette airs on Tuesdays at 8 p.m. EST on ABC.