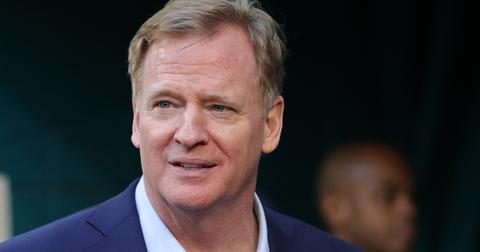 NFL Commissioner Roger Goodell Is a "Girl Dad"
By Allison Cacich

Updated
The 2020 NFL Draft began on April 23, and for the first time in history, it's being conducted virtually as a result of the COVID-19 pandemic.
Before announcing the first pick, NFL commissioner Roger Goodell gave a quick tour of his Westchester, N.Y. basement, which is currently set up as a mini studio. "It's been filled with dolls for most of its existence," the 61-year-old admitted on GMA, leading us to do a little research on the businessman's children.
Who are Roger Goodell's children?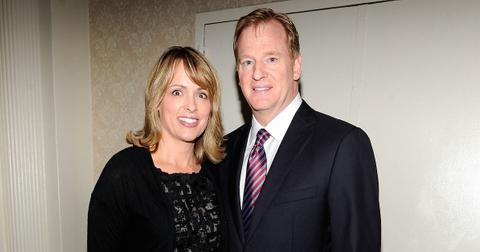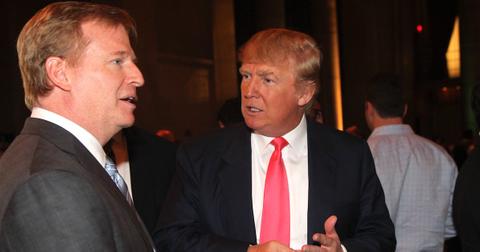 Roger's wife once used a secret Twitter account to defend him.
Nearly three years ago, The Wall Street Journal discovered that Jane had made a habit out of responding to criticism against her husband through an anonymous Twitter page. The account was supposedly operated by someone named "Jones Smith" and used the handle @forargument.
One of the tweets from the since-deleted page called out an ESPN article discussing the ongoing anthem protests at NFL games. "Reads like press release from players' union. You can do better reporting," Jane allegedly wrote using the fake moniker.
The one-time newscaster confessed to running the largely blank profile when approached by the Journal in 2017. "I'm always bothered when the coverage doesn't provide a complete and accurate picture of a story," she told the paper.
"I have always passionately defended the hardworking guy I love, and I always will. I just may not use Twitter to do so in the future!" Sounds like a good call to us.