'GoT' Couple, Rose Leslie and Kit Harrington, Are Expecting Their First Child
Kit Harrington and Rose Leslie played Jon Snow and Ygritte on 'Game of Thrones' and then married in real life. But when is Rose Leslie's due date?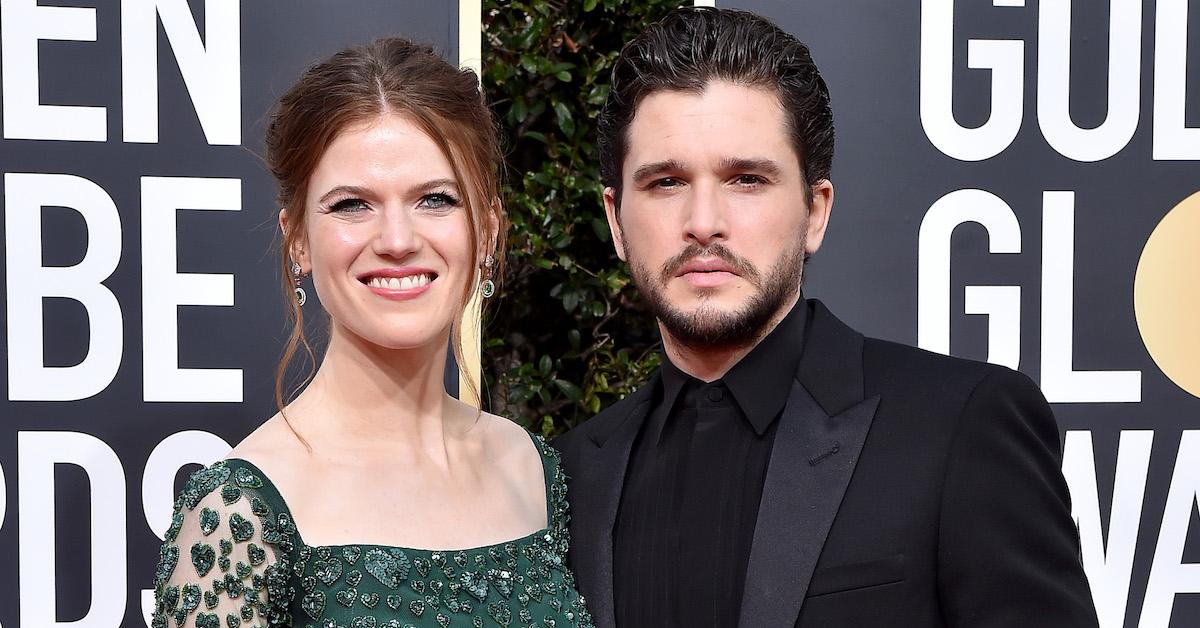 Although Game of Thrones wrapped up its eighth and final season back in May 2019, the beloved HBO series was such a cultural phenomenon that fans still have a difficult time separating its characters from the actors who portrayed them. So you can imagine people's reactions upon discovering that real-life husband and wife, Rose Leslie and Kit Harrington — who famously played on-screen lovers Jon Snow and Ygritte — are expecting their first child. But when is Rose's due date?
Article continues below advertisement
Let's take a closer look at the GoT star's love story, pregnancy announcement, and what we know so far about when fans can expect the little Targaryen prince or princess to arrive.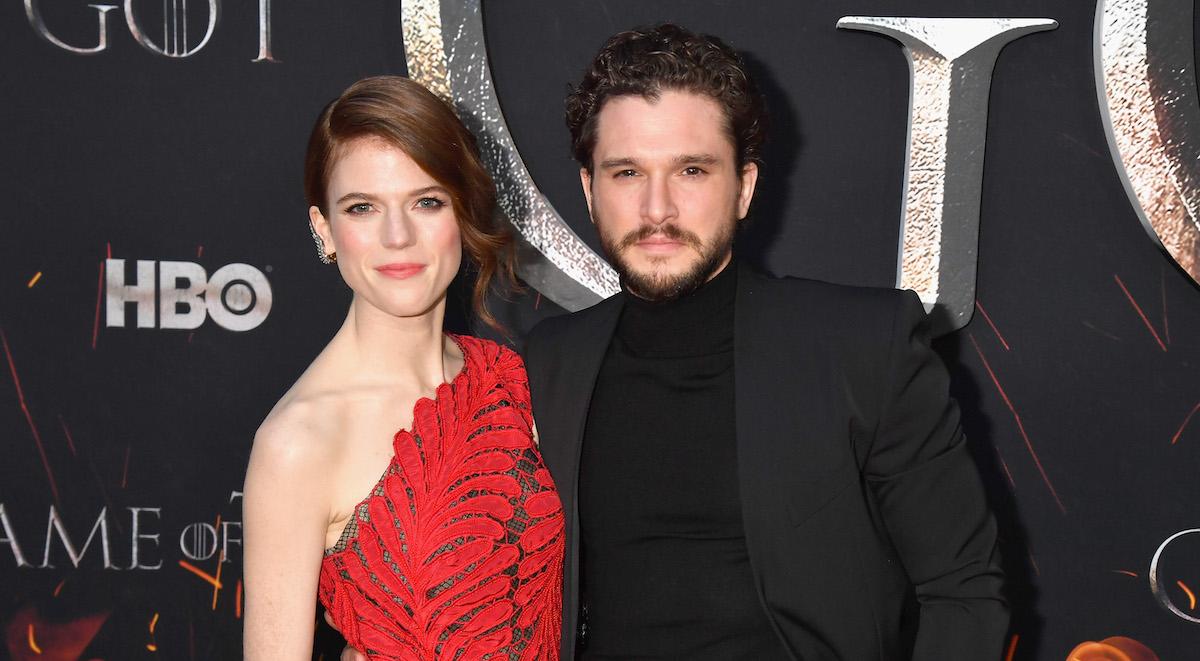 Article continues below advertisement
Rose Leslie and Kit Harrington are expecting their first child.
Rumors of an off-camera relationship between Rose and Kit first started swirling in 2012. After the actors briefly split, they finally confirmed their relationship in April 2016 — and GoT fans were thrilled. Kit and Rose were engaged by September 2017 and married in June 2018 in Scotland.
And now, the iconic couple is officially expecting their first child together! The baby news was revealed via a cover story for Make Magazine — and one of the photos alongside the article featured Rose sporting an obvious bump.
Article continues below advertisement
Ursula Lake, a fashion editor for the publication, shared more images from the photoshoot via instagram. In one of the captions, Ursula further confirmed Rose and Kit's exciting news. "Loved working with the beautiful Rose Leslie for the cover story of @make_magazineuk out now!" she wrote. "A very special all woman photographic team capturing Rose at this wonderful time as she prepares for motherhood for the first time!"
Article continues below advertisement
Although she didn't directly address her pregnancy while speaking with Make Magazine, the actress did reflect on her three-year run with Game of Thrones for the cover story. "It was an incredible experience, and for me — as an actor — it definitely opened a lot of doors with casting directors, and producers," the mom-to-be told Make Magazine.
Article continues below advertisement
Rose also shared that she and Kit have been spending time together at their Tudor manor house (located in East Anglia, England) to which she jokingly referred as "the house that Jon Snow built."
"It's incredibly old. We have a thatched roof, which currently has an enormous hornet's nest in it. I do love to think about the house and all the people who have lived there. Were they happy, how did they live? All the families passing under those ancient beams," she said.
"What a glorious thing to be able to run to the countryside and recoup. It's a great privilege to be surrounded by greenery, birdsong and hedgerows, and our delightful neighbours. It's so peaceful," the expecting mom added.
Article continues below advertisement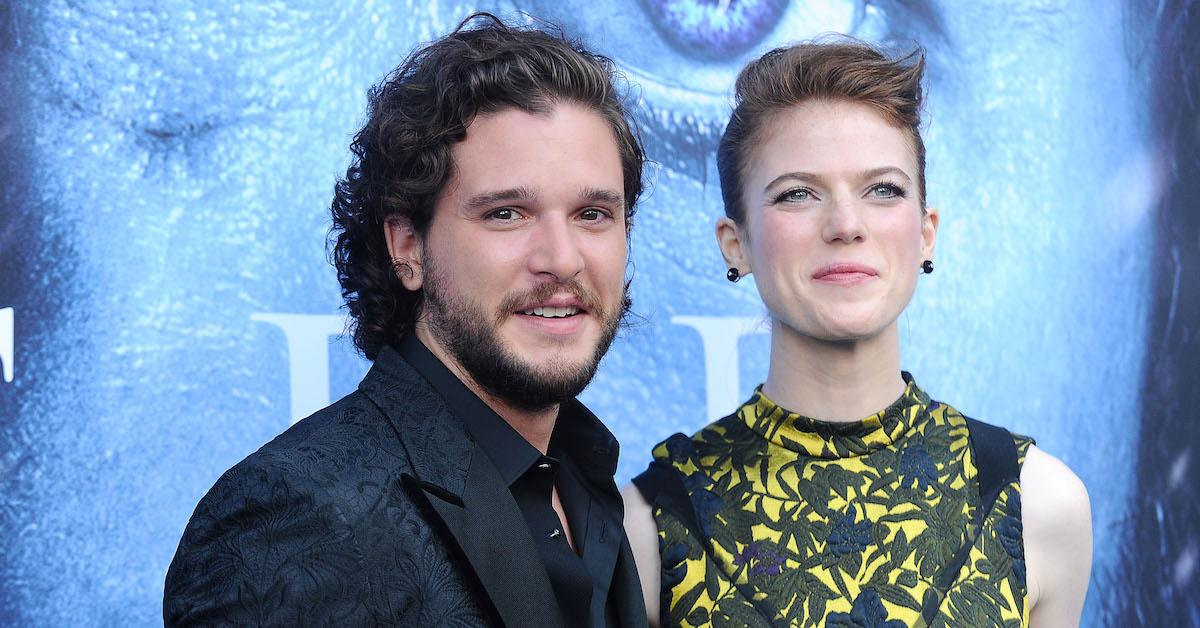 When is Rose Leslie's due date?
Rose and Kit are notoriously private about their personal lives. And considering Rose didn't even verbally confirm her pregnancy to Make Magazine, we wouldn't expect the couple to announce their baby's due date ahead of his/her arrival. Like, at all.
Since it's impossible to accurately tell how far along a woman is based on the size of her bump (because every woman carries differently, and no two pregnancies are identical even for the same woman), we're not going to speculate based on that, either.
Rest assured, though: Jon Snow and Ygritte — er, Kit and Rose — will be parents either by late 2020 or early 2021. Congrats, guys!