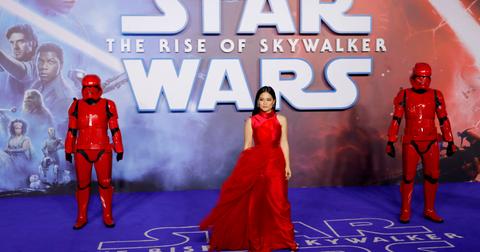 Rose Tico Only Had 1 Minute and 16 Seconds of Screen Time in 'Rise of Skywalker'
By Jacqueline Gualtieri

Dec. 26 2019, Published 4:30 p.m. ET
J.J. Abrams was left with a difficult task following Star Wars: The Last Jedi. He had to figure out how to finish everything that Rian Johnson set up by concluding the whole Skywalker Saga in Star Wars: The Rise of Skywalker. 
Article continues below advertisement
And while that would prove to be a challenge, J.J. had one big piece of praise for what Rian created: the casting of Kelly Marie Tran as Rose Tico. But praise or no praise, Rose's role was limited to just 1 minute and 16 seconds in Rise of Skywalker.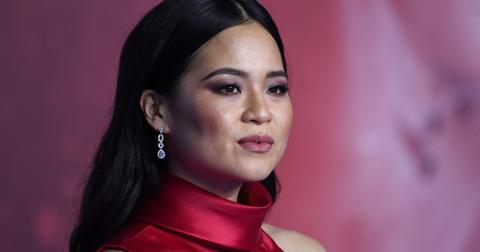 Article continues below advertisement
The sidelining of Rose Tico in Rise of Skywalker shows Star Wars fandom division.
Fans are accusing J.J. of simply giving lip service by praising Kelly. Although Rose had merely 10 minutes and 53 seconds of screen time in The Last Jedi, Kelly remained the first woman of color and the first Asian-American actress to play a lead role in any Star Wars film.
She was also one of the most controversial characters in Star Wars history. She was compared to Jar Jar Binks as far as the most hated Star Wars characters.
Article continues below advertisement
Fans of The Last Jedi and of Rose have pointed out that the hatred over her has been marked by sexist, racist, and misogynistic vitriol. Kelly was bullied so viciously, she deleted all forms of social media, similarly to how Ahmed Best was bullied by the Star Wars fandom for years following his Jar Jar portrayal. 
quite frankly, rose tico IS star wars. she is the common person of the galaxy, rising up in resistance and rebellion. her message of fighting out of love, not hate, is THE central theme. it's the main lesson george lucas was trying to teach us. #RoseTicoDeservedBetter

— joe//SAW TROS//SPOILERS (@jedioncer) December 26, 2019
Article continues below advertisement
By giving Rose such little screen time, some are claiming that J.J. simply gave into the bullies and trolls, which sets a bad precedent that says that, if you bully someone enough, you get what you want. Some fans are taking to Twitter to share their disappointment in J.J.'s decision with the hashtag #RoseTicoDeservedBetter.
Others are sharing their thoughts that 1 minute and 16 seconds is too much.
On several posts that shared the hashtag and the statistic, responses were not quite in support of Rose getting more time. Many replies stated that 1 minute and 16 seconds was much more than she deserved.
Article continues below advertisement
#RoseTicoDeservedBetter is the TROS take I cant stand.

KMT didnt deserve harassment. But that is not justification to give more screen time to a character that failed to land with the majority.

Simply put, JJ didnt find value in her character. Stop making it more than that. pic.twitter.com/z9B3WqU4Es

— Fezztive Nerdy Life (@FezzsNerdyLife) December 26, 2019
Other people used that hashtag to suggest that people were putting too much stock in J.J.'s decision. They defended her short screen time as J.J. understanding what the fans want and that he was simply appealing to "the majority" of the fandom.
Article continues below advertisement
However, not all of the responses to the support over Rose Tico have been so civil. Many replies have accused the original poster of being a "social justice warrior" or called other demeaning terms. Some of the original posters have said that they received hateful messages because of their tweet.
this is my last response to this tweet. i've spent the whole day reading tweets with the sentiment of "it isn't sexism... rose is just a bad character, you stupid woman!" if you don't see the hypocrisy there, you never will. i'm not gonna waste my time or energy on you.

— 𝐠𝐞𝐨𝐫𝐠𝐢𝐚 // 𝐭𝐫𝐨𝐬 𝐬𝐩𝐨𝐢𝐥𝐞𝐫𝐬 (@bensololovebot) December 26, 2019
Article continues below advertisement
The division over supporting and condemning characters is not a new one for Star Wars. Ahmed Best received so much hate over his portrayal of Jar Jar Binks that he says it took him to a very dark place. 
Jake Lloyd and Hayden Christensen, both of whom played Anakin Skywalker in the prequels, have spoken out about bullying that they faced by the Star Wars fandom. Kelly's own co-star, Daisy Ridley, deleted her social media back in 2016 over harassment as well.