Roseanne Barr Returns to the Public Eye After Being Canceled — How Has Her Health Been?
Here's an update on Roseanne Barr's health. The comedian returns to the public eye after her racist comments and a string of health scares.
If a comedian gets canceled but returns without having learned a lesson, were they canceled at all? In an age where public figures and entertainers set the internet aflame for offensive remarks and insensitive material, many of them get to return to the spotlight all while doubling down on some of their worst vocalized thoughts. Dave Chappelle recently won a Grammy for Best Comedy Album while continually injecting antiquated transphobic humor into his content.
Article continues below advertisement
In a world where even punished comedians still get rewarded for speaking their personal and hateful truths, where does Roseanne Barr fit in? Following a racist tweet she had posted in 2018, the former sitcom legend was booted from the revival of her popular eponymous series, Roseanne, with the show being rebranded as The Conners and killing off Roseanne's character in canon.
She's currently set to stage a comedy comeback after the controversy, but how has her health been these past few years?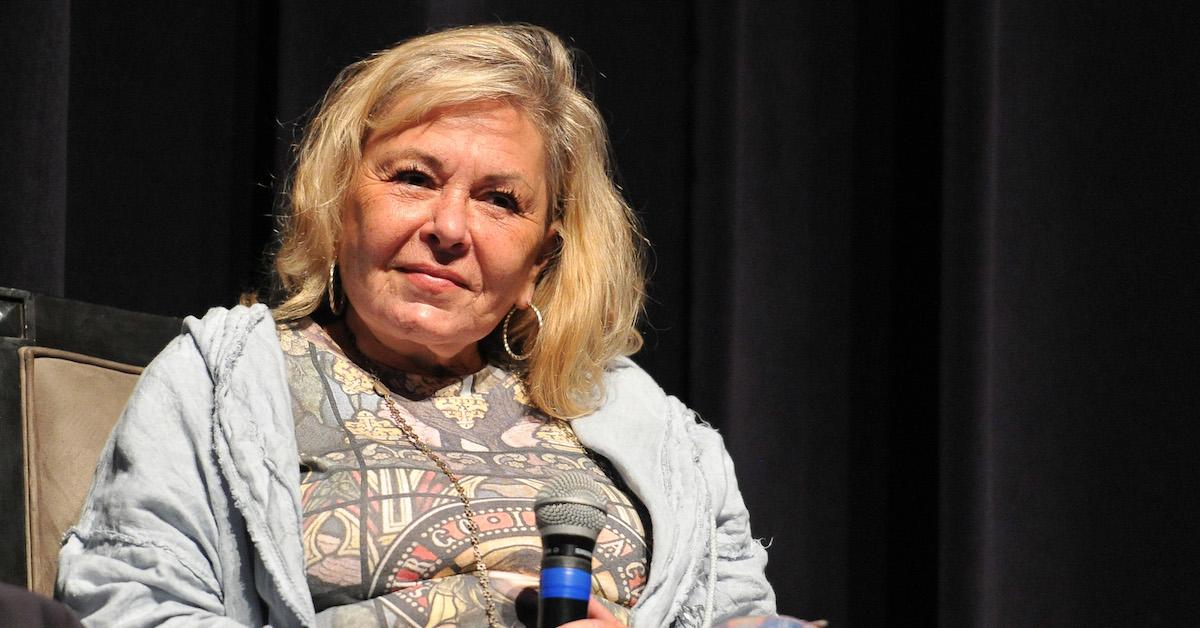 Article continues below advertisement
Here's an update on Roseanne Barr's health following her career hiatus.
In a recent interview with Los Angeles Times, Roseanne went into detail about what she had experienced from her fall from grace leading to her comeback.
"I've survived," she told the Times. "I've come out on the other side of it, finally. But it was a witch-burning. And it was terrifying."
While she hadn't disclosed any news about her physical health over the past few years, she did describe the turbulent state of her mental health following her removal from the Roseanne revival.
Article continues below advertisement
"When they killed my character off, that was a message to me, knowing that I'm mentally ill or have mental issues, that they did want me to commit suicide," she told the newspaper.
Back in 1994, Roseanne referred to having been diagnosed with dissociative identity disorder, where she reportedly has dealt with having multiple personalities.
In her recent LA Times interview, she described what she believes to be unfair treatment among other canceled celebrities.
"I'm the only person who's lost everything, whose life's work was stolen, stolen by people who I thought loved me."
However, she's made a reappearance in her own comedy special, Roseanne Barr: Cancel This!, which is now streaming on Fox Nation. In the special, Roseanne apparently doubles down on many of her conservative views while discussing her experience of having been ousted from her own show.
Article continues below advertisement
Roseanne Barr has experienced a number of health scares in the past, including severe weight loss and a brain injury.
Family comedy, conservative opinions, and racist tweets aren't all that Roseanne is known for. She's previously experienced several health scares and injuries throughout her life. At 16 years old, she suffered a traumatic brain injury after being hit by a car.
Amid the height of her sitcom popularity, she underwent several procedures for weight loss, including a tummy tuck and gastric bypass surgery.
Article continues below advertisement
In 2015, she was also misdiagnosed with macular degeneration and glaucoma, which would have resulted in her eventual blindness. However, she later confirmed that her failing eyesight at the time was due to a mole resting behind her eye which could be addressed with surgery. She was also reported to have suffered a heart attack in 2018, but she later called this report a "prank."
When it comes to Roseanne Barr's career, it seems that there is no shortage of controversies, health problems, and false alarms for this problematic comedian.