"Please Be Nice" — A Teen Mom Recounts the Rudest Comments She's Gotten From Strangers
A woman who had her son as a teen says people commented on her sex life, body, and age when she was pregnant. Keep reading!
Universally, motherhood is a job not suited for the faint of heart. So, if you're experiencing it for the first time as a person under 18, there are some undeniable obstacles you have a higher chance of facing.
Teen moms are often scrutinized in the media due to the age at which they decide to take on the adult task of caring for another human being.
Article continues below advertisement
While there is a show dedicated to showing teen moms grinding through adversity, many younger parents still deal with unwarranted comments when they're simply minding their business.
On TikTok, one mom shared the harsh comments she received before and after she gave birth to her son. She then asked her followers to do the same — wait until you see some of the audacity among concerned "adults."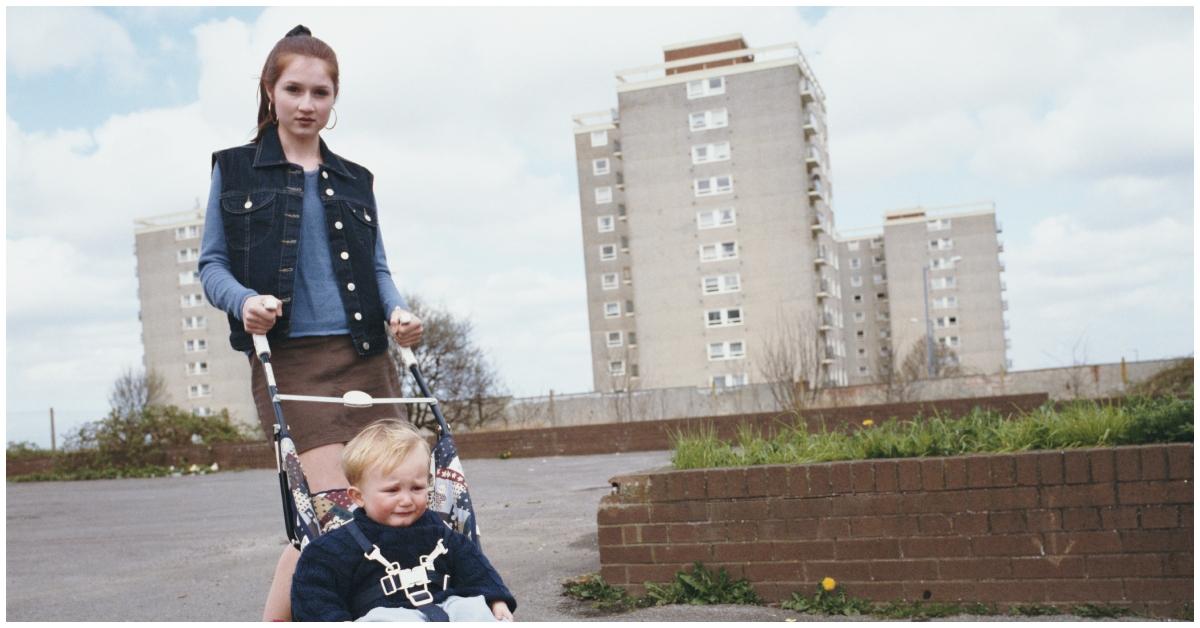 Article continues below advertisement
A woman listed a few rude comments strangers make because she's a teen mom.
Some people can't help themselves from dishing out unsolicited advice or comments. And, no offense to boomers and above, but no one does this more than an older woman or man speaking to someone they believe to be 12 years old.
For whatever reason, older people believe that once they reach a certain age, common courtesy becomes a thing of the past, much like the bell bottoms their grandkids are now wearing. Don't believe me? Just ask Payton, who goes by @_mommapay_ on TikTok.
Payton, a "boy mom" who openly discusses getting pregnant at 17 on her platform, said she's received many rude comments about her life since she became a teen mom. In September 2023, she shared with her followers that one of the most uncouth comments came when she was pregnant with her baby boy.
Article continues below advertisement
Payton interacted with the ill-mannered woman at a local gas station. She said that she was preparing for her baby shower and wearing her shower dress when she and a male friend got some slushies. During the run, Payton said the cashier ringing up the slushies looked her and the friend "up and down" before saying to them, "Well, I know what you two been doing."
Article continues below advertisement
Initially, Payton had no idea what the cashier meant by her shady comment. After her friend explained what she meant, Payton told the woman they were "just friends," though she soon realized the cashier had no right to make such a daring assumption.
"Why is it any of her business?" Payton said to the camera in response to the woman's question. "First of all, like, why say that to somebody?"
The mom ended her story by saying the "rude" woman "caught me off guard." Unfortunately, while the cashier's comment was the boldest, it wasn't the only unfiltered remark Payton had received.
Article continues below advertisement
At the end of the video, Payton listed several other rude comments she received from those who felt it necessary to sound off on her life. She shared that when she was pregnant, she also heard phrases like "you're about to pop," though she clarified that comment wasn't solely for teen moms, but still unnecessary nonetheless.
Article continues below advertisement
Many other teen moms shared the horrific comments strangers have made to them.
Payton also said some folks have confused her son as her "little brother" because of how young she looks. Additionally, she's received several body-shaming comments that I can't believe people actually make, such as "Did you really push that baby out of your little body?" and "Dang, girl, that baby's about as big as you are." Excuse me??
While Payton can agree she is young and looks "even younger than I am," she begged those who feel compelled to say rude things to teen moms like herself to "be nice." However, after seeing some of the comments others like Payton received (and just knowing that people will people any chance they get), I'm less inclined to think people will take Payton's advice.
Article continues below advertisement
In her video's caption, Payton asked other teen parents to "comment things people have said to you while you were pregnant, so I don't feel alone here." And honey, she got exactly what she asked for. Underneath the TikTok, multiple moms proved Payton wasn't alone, as they've also experienced rude people who had a lot to say about their situation.
Article continues below advertisement
"So I got pregnant at the age of 18 and married my best friend as well. Been married for over 20 years. They all said we wouldn't make it," one commenter wrote.
"As someone who is 34 and got pregnant at 17, I went through years of rude looks, comments, and stares," another commenter said.
"I got pregnant at 17, 25 years ago. The one I always hated was 'Well what are you going to do with your life now?' Like it was over or something!'" a user shared.
"Some guy said 'I know what you've been up to' while I was at work, so awkward. I was pregnant at 19," someone else wrote.