Did Rutina Wesley and Her Partner Break Up? Here's What We Know
'Queen Sugar' star Rutina Wesley got engaged in 2017 to future wife chef Lashonda Cross. Here's what we know about Rutina and her future wife.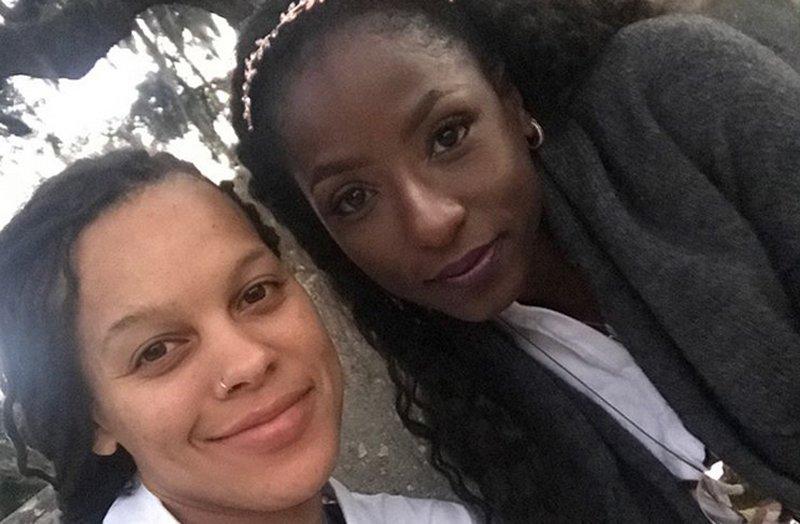 With the Season 5 return of Queen Sugar, the popular OWN show that follows the lives and relationships of the estranged Bordelon siblings, we're wondering what happened with the star, Rutina Wesley, and her potential wife. Back in 2017, Rutina came out in a touching Instagram post announcing her engagement to her future wife, chef Lashonda Cross.
Article continues below advertisement
Now, almost four years later, it's near impossible to find any updates on the status of Rutina and her future wife. Not only that, but the original post announcing Rutina's engagement to her future wife is deleted. There's no confirmation on the status of their relationship, but we do know that Lashonda, who goes by Chef Shonda online, has a growing social media presence as a designer chef, not just as a wife to Rutina Wesley.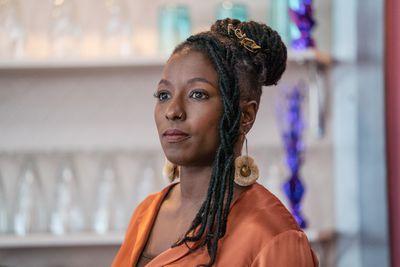 Article continues below advertisement
Rutina Wesley announced her engagement to her future wife, Lashonda, in an Instagram post.
When Rutina Wesley came out in 2017, the internet went wild. What's not to love? Rutina played queer roles in True Blood and in Queen Sugar, so fans were ecstatic when she came out in real life. She finally announced that her photos with Shonda were, in fact, romantic, when she posted their engagement photos. According to The Advocate, Rutina captioned the photos with lots of affirmations, calling Shonda, "light of my life," "fire of my loins," "my sin," and "my soul."
Rutina Wesley's wife-to-be is a designer chef based in New Orleans.
Rutina was engaged to Chef Shonda, a Black queer chef based in New Orleans. Shonda also has her own line of haircare and skincare called Kinky Coily Queens, which focuses on providing natural products for the Black community. She also was at the forefront of a brunch project called "Hella Black Brunch" with the Khafra Community as their executive chef.
Article continues below advertisement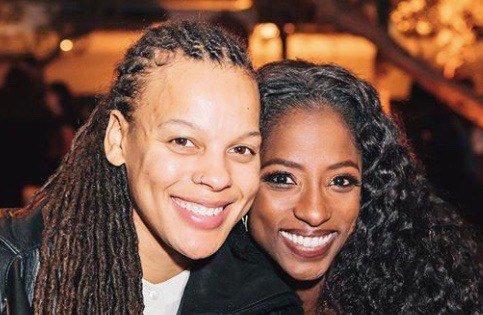 In an interview with Khafra, Chef Shonda describes herself as "a kind, fun loving soul who is honestly trying to spread a little peace, love, and happiness in this world." She grew up cooking every Thanksgiving, and found peace in the kitchen. Shonda began working with Chef Nina Compton, a Black female executive chef, and their working relationship still seems to be going strong. Shonda has since continued to spread good vibes and advocate for Black-owned businesses and communities.
Article continues below advertisement
There are rumors that Rutina Wesley and her future wife have split.
Unfortunately, while both Rutina and Shonda are impressive role models to us all, it's possible their love story may not have a happy ending. The last news on their relationship was the 2017 announcement of their engagement. Now that it's 2021, fans have begun wondering why the two aren't yet married and have done some digging.
Article continues below advertisement
One forum, The L Chat, has a thread on Rutina, on which many users claim she and Shonda have split. One user even wrote in January of this year, "Ya'll she broke up with her fiance a year ago. Her fiance has a new girlfriend. I've been following both of them for a while. Rutina's been looking rough ever since the breakup." While nothing is confirmed, their lack of social media interaction and posts has us all wondering what Rutina's relationship status with her once soon-to-be wife is.
Tune into Queen Sugar on the Oprah Winfrey Network every Tuesday at 8 p.m. ET.