Where Is Ryan Bane Now? 'Dateline' Investigates His Girlfriend's Disappearance
It's been a year since Sarm Heslop's mysterious disappearance. Those following the case are curious to know where her boyfriend, Ryan Bane, is now.
On March 8, 2021, Ryan Bane reported his British girlfriend, Sarm Heslop, missing from his luxurious yacht off St. John, one of the three U.S. Virgin Islands.
At the time, the former flight attendant had been living and working with her American boyfriend on the catamaran. Since Sarm's mysterious disappearance, the case has endured several strange twists and turns, all leading to speculation regarding Ryan's involvement in her vanishing.
Article continues below advertisement
Now, on March 11, 2022, NBC's Dateline episode titled "Siren Song" chronicles the puzzling situation that "made international headlines and left investigators with more questions than answers." The installment dives face-first into the circumstances, discussing what's happened since March 2021, including Ryan Bane's current whereabouts.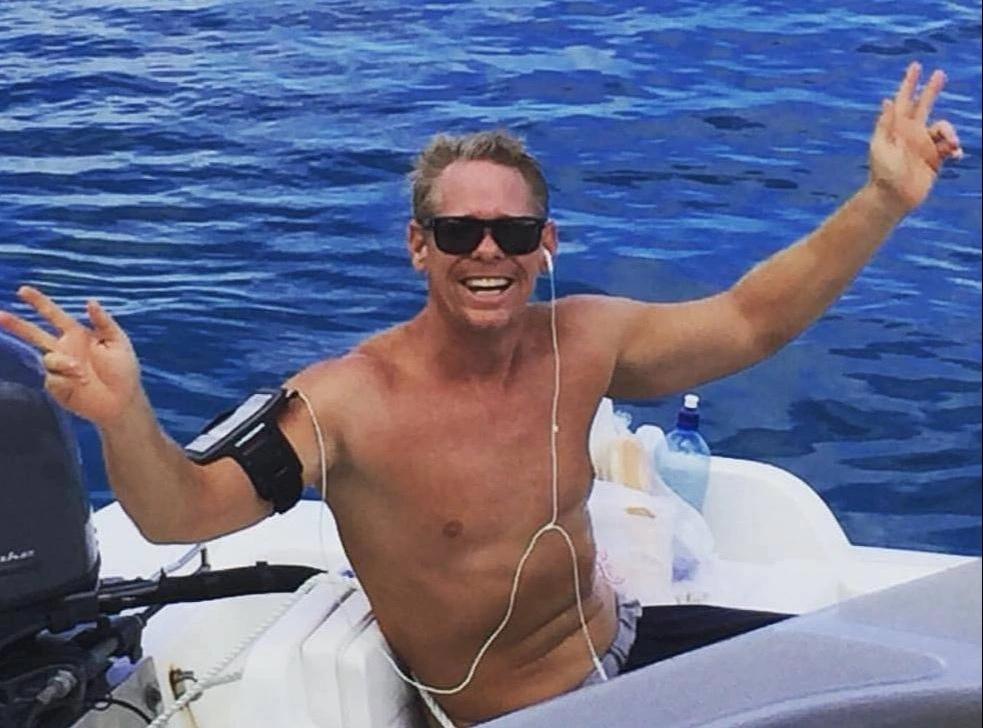 Article continues below advertisement
What happened to Sarm Heslop?
After meeting on Tinder, Michigan native Ryan Bane and Sarm Heslop began a business and romantic relationship — according to The Sun, Bane gave travelers a boat tour through the Caribbean, and Sarm cooked for them. We admit they had a wonderful operation going; however, it all went away on March 8, 2021.
Bane woke up at 2:30 a.m. and called the Virgin Island authorities, informing them his boat's anchor alarm was going off, and Sarm was nowhere to be found on the vessel.
Though Bane was ordered to alert the U.S. Coast Guard immediately — while police initiated a missing persons search — he didn't make the call until 11:45 a.m. After the Coast Guard was notified, they searched the water, scavenging around nearby islands. Police and volunteers executed a land search, but there was no sign of Sarm.
Article continues below advertisement
Later that afternoon, the police and Coast Guard arrived to search Bane's boat, but he forbade them from "conducting a full forensic search and wouldn't answer any questions, on the advice of his lawyer," The Sun reported.
On March 9, the Coast Guard issued Bane citations, alleging that he blocked the path to the ship's cabin. Nevertheless, Bane's lawyer denied those accounts, stating that Bane was questioned and his boat was inspected for evidence.
Article continues below advertisement
Where is Ryan Bane now?
Following Sarm's disappearance, news broke that Bane previously served time in 2011 for attacking his then-wife, Corie Stevenson. Court papers obtained by the Daily Mail revealed that Bane grew enraged at his ex-wife for asking him for directions during an early morning drive home from a wedding.
When the pair arrived home, Bane dragged Corie to their dining room, "threw her to the ground, and smashed her head into the floor, chipping one of her teeth."
Article continues below advertisement
Since Sarm's mysterious vanishing, Bane has remained silent — but, in November 2021, he was seen in Grenada's Le Phare Bleu Marina. Additionally, Fox News reported that while in Grenada, Bane attempted to sell his 47-foot catamaran for $299,000.
Sarm's loved ones pleaded with authorities to search the boat before Bane sold it, stating that "once the boat is sold, any evidence which could hold vital clues to Sarm's disappearance will be lost forever, and that would be devastating."
As of now, Bane has maintained his innocence, and his attorney has stated that "Ryan's only hope is that Sarm is found alive and well … Mr. Bane has spent countless hours searching for Sarm and will continue to do so."