Ryan Siew of Polaris Has Tragically Died at Age 26 — What Was His Cause of Death?
Polaris fans are crushed to learn that band member Ryan Siew has died at age 26. What was his cause of death? Here's what we know.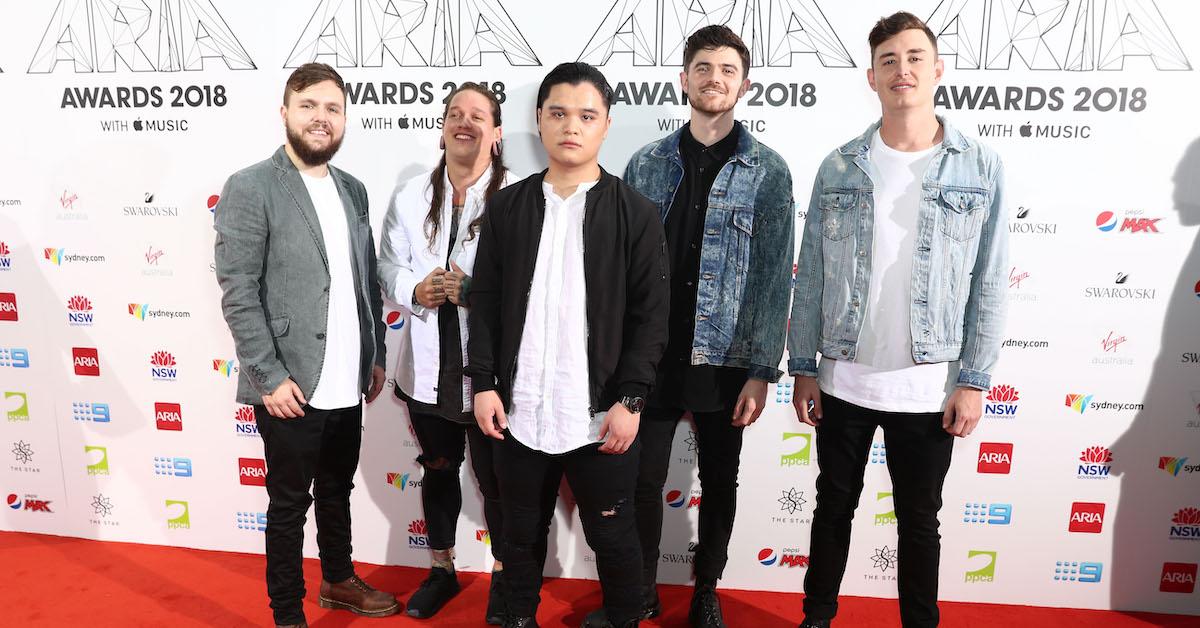 Guitarist Ryan Siew has died at the age of 26. The Australian, who performed with the band Polaris, passed away on June 19, 2023, according to a heart wrenching statement shared by his fellow bandmates.
Article continues below advertisement
What was Ryan's cause of death? Here's what we know about the tragic loss at this time and how fans are reacting to the news that the talented young guitarist is no longer with us.
What was Ryan Siew's cause of death?
In a lengthy and deeply moving Instagram post, Ryan's fellow bandmates, Jamie Hails, Rick Schneider, Jake Steinhauser, and Daniel Furnari, shared the terrible news with fans that he had died.
Article continues below advertisement
In part, the statement read, "It is with shattered hearts & the deepest sorrow that we tell you our dear brother and bandmate Ryan Siew passed away on the morning of Monday, June 19. He was 26 years old, and for 10 incredible years he was our best friend and artistic soulmate. Those years will never be enough."
Article continues below advertisement
The post went on to describe Ryan as "kind hearted" and "clever," as well as "brave," and "talented." Movingly, the post also declared, "Ryan, we will love and miss you for the rest of our days, and we will never fill the hole that you leave in all of our lives."
No specific cause of death was shared in the post, however, in January 2023, Ryan shared a troubling post on his own Instagram that was seemingly posted from a hospital bed, and may hint at his struggles toward the end of his life.
Article continues below advertisement
Ryan Siew suffered from depression and brain fog.
In the January post, Ryan bravely shared with his fans, "I've had to step away and spend most of 2023 working on myself and for the first time for as long as I can remember, I'm happy to say I'm no longer on any antidepressants, no longer living with the constant brain fog and lethargy."
He added he'd had "a few health scares," but then hauntingly noted, "I think I'm back on track to be the best version of myself. I'm learning new things, growing and I'm most importantly recovering."
Article continues below advertisement
In light of the news that Ryan had died, as one fan put it in the comments section, "Man this is tough to read now. Rest in peace Ryan."
The musician's last post was shared on May 26 and consisted of a promotion of the band's upcoming album, "Fatalism." Meanwhile, Polaris announced around the time of Ryan's passing that the rest of the dates on their European tour were being canceled.
We send our deepest condolences to Polaris, Ryan's family, and fans of the metalcore band that seemingly had only begun its ascent into superstardom.