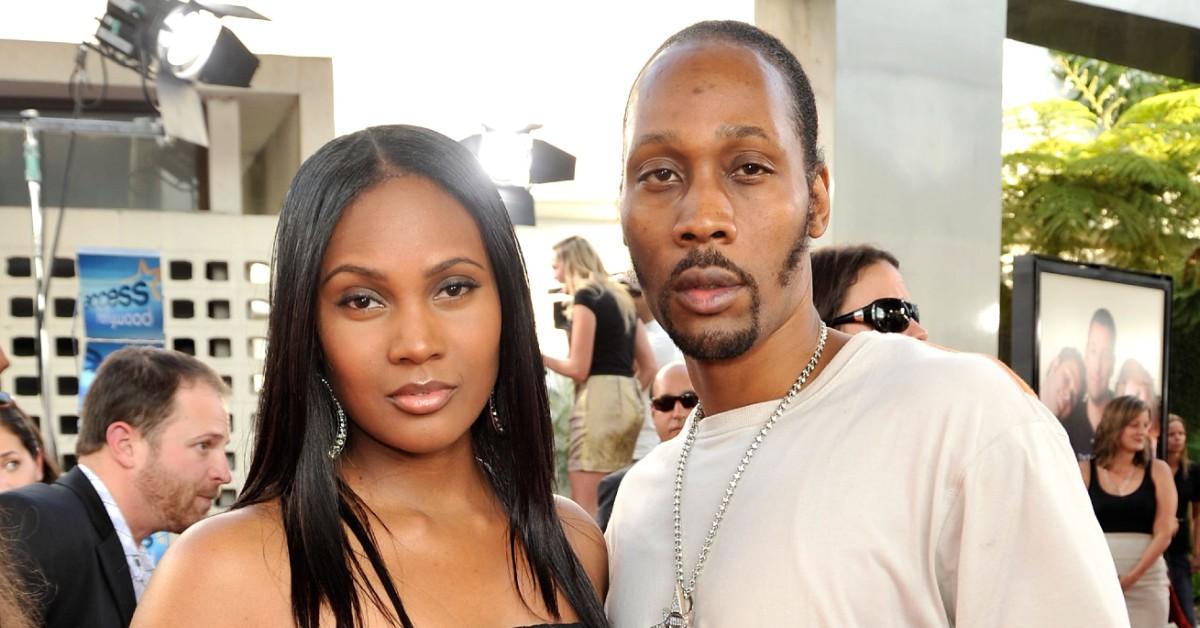 Wu-Tang Clan Founder RZA's Current Wife Is a Famed 1990s Video Vixen
With hits like "C.R.E.A.M." (dollar dollar bill, y'all) and "Protect Ya Neck," the Wu-Tang Clan solidified itself as a musical force to be reckoned with in Staten Island in the early-'90s.
Hulu's Emmy-nominated series Wu-Tang: An American Saga puts a spotlight on the legendary group's humble beginnings.
Article continues below advertisement
From creators Alex Tse and RZA himself, the coming-of-age retelling — which took a decade to make — "tracks the Clan's formation, a vision of Bobby Diggs aka The RZA, who strives to unite a dozen young, Black men who are torn between music and crime," as detailed by the streamer.
Not only is the series based on RZA's books The Wu-Tang Manual (2004) and The Tao of Wu (2009), but the events unfold from his perspective (Moonlight's Ashton Sanders plays him).
Considering the critically-acclaimed series displays much of RZA's philosophies and transformative experiences, it's only natural that viewers want to know more about the innovative rapper's personal life. Who is his wife? Does he have kids?
Article continues below advertisement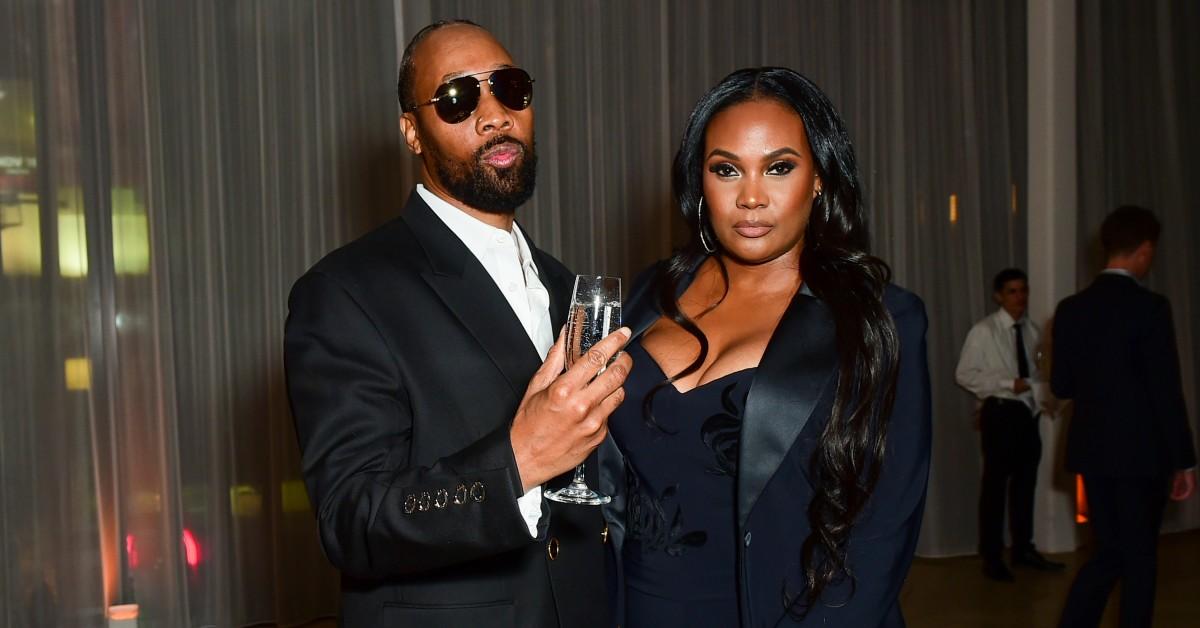 RZA has been married to his wife, Talani Rabb, since 2009.
RZA — whose birth name is Robert Fitzgerald Diggs — was married to Eboni Mills from 2000 to 2006. The two must've been a very private couple, as little information has been made public about their relationship.
After his split from his first wife, the Wu-Tang Clan founder married model and actor Talani Rabb in 2009. They reportedly have one son together.
Article continues below advertisement
Known for her appearance in Chuck Russell's 2002 action flick The Scorpion King, California native Talani has been acting and modeling since she was 10 years old, per her IMDb page. By 16, she was traveling the world (specifically Europe and Africa) doing fashion photo shoots.
According to Page Six, she eventually met music video director Hype Williams — who's known for working with DMX, Beyoncé, and the Notorious B.I.G. — and soon became a '90s-era MTV "video vixen." Though she also appeared in Blackstreet's "No Diggity" and Dr. Dre's "California Love," Talani is more so known for her performance in LL Cool J's "Doin' It" video. Yes, naturally, she's the girl licking and kissing on LL's cheek. She was certainly doin' it well.
Article continues below advertisement
According to the publication, Talani's mother often accompanied her to music video jobs, but chose not to when it came to the "Doin' It" gig. Talani was just 17 back in 1995.
"Hype had to call my mom before I went on set. My mom said, 'Take care of my baby. Make sure everything is kosher.' He always made sure everything was proper and respectful," Talani told Page Six in 2021.
Article continues below advertisement
"They had the lead girls try on bikinis and decide who would do a particular scene. They chose me and I was, like, 'Crap. I don't want to wear a bikini,' " she explained of the controversial job that made her. "Then they told me I had to act like a cat and lick LL's face. I was, like, 'What?' " We have to admit, it's a bit cringey, but Talani truly sold us the saucy fantasy.
Article continues below advertisement
In fact, Talani credits Hype with "getting her face out there," as she's been outspoken about the difficulties of being a Black model in the industry.
"Blackstreet 'No Diggity' video. I was signed to Ford Models and was hired to do this video by @HypeWilliams as a model/actress. This is when doing videos were really professional and they hired successful fashion models and TV actresses with top agencies and had terms and paid well," she wrote on Instagram, clearly shading the current climate.
"As a Black model, back then you didn't see many of us on photo shoots. They would only hire 1 black model per 10 white models a shoot, so videos and commercials were another way for us to get our faces out there and work," she continued.
Article continues below advertisement
Though we wish there were juicy details to share regarding RZA and Talani's marriage, perhaps it's better that there aren't. The lovebirds seem to live a happy life together, with Talani occasionally posting sweet selfies of the two of them.
"He got my back, side, and front and I got his!" Talani wrote in 2020. Talk about marriage goals.