Where Does Sabrina Quesada Stand on Dating Now? YouTuber Opens up About Her Relationship Needs
Is Sabrina Quesada dating anyone? The popular content creator recently opened up about her relationship needs following her previous romance.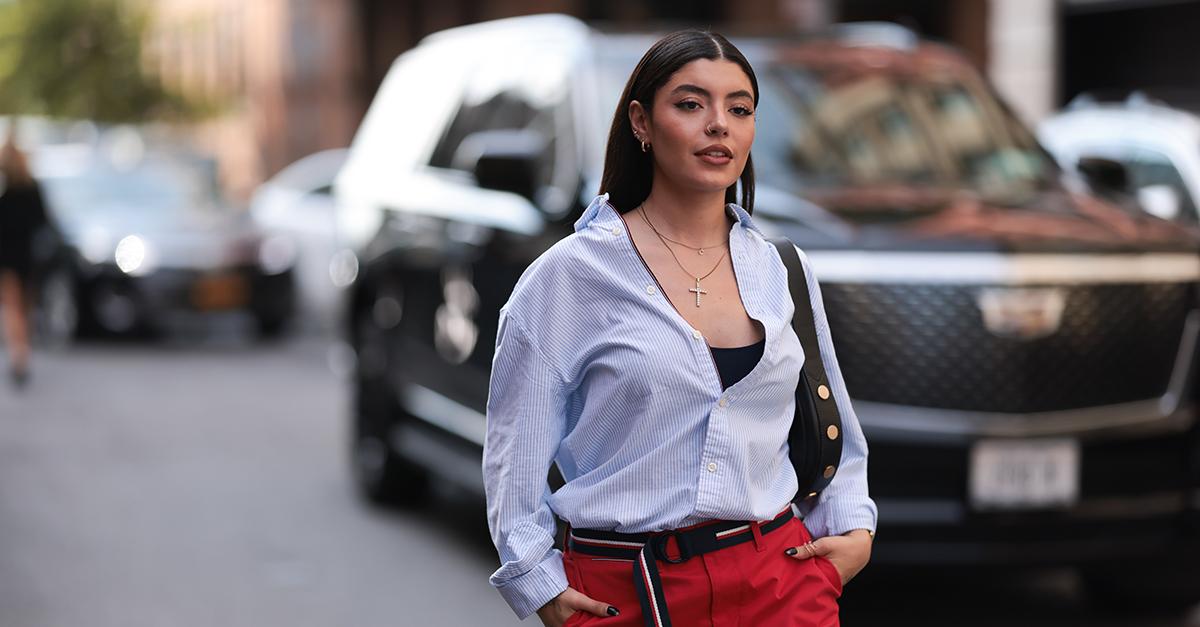 The Gist:
YouTuber Sabrina Quesada opened up about her relationship status.
She previously dated Cooper Noriega, who passed away at 19 years old.
She admits to her skepticism over dating in the public eye as an influencer.
Article continues below advertisement
Dating as an influencer can be difficult. Similar in scale and scope to dating as a celebrity or a famous actor, being an influencer while dating presents its own unique set of challenges. One's entire personal life practically becomes public knowledge, if not the very content that these creators generate on a regular basis. Sabrina Quesada knows that all too well at this point.
Article continues below advertisement
In case you've never heard of her, Sabrina Quesada is a popular content creator who is active on multiple platforms. She is best known for her regular posts when it comes to meme content, life updates, and various video challenges. She has over 4.7 million followers on TikTok, 1 million followers on Instagram, and 280 thousand subscribers on YouTube.
As famous as she's gotten, her love life has garnered all sorts of attention, which she admits has been a challenge. Here's what we know about Sabrina Quesada's current dating situation.
Is Sabrina Quesada currently dating? Here's what we know so far.
Interestingly enough, Sabrina opened up about her thoughts on dating as a famous influencer on her weekly podcast, Brutally Honest. In an episode specifically talking about "dating in the public eye," she spoke with fellow influencer Anna Shumate about how they feel about trying to date as internet celebrities. They both agreed that dating other influencers can be its own challenge, especially since they typically post all about their lives on open platforms.
Article continues below advertisement
Sabrina and Anne discussed how IRL relationships for influencers can essentially become part of their "brand," and fans may come to expect more content of two romantic partners being together. By that same measure, even breakups may also need to be integrated into one's content so that influencers can nip rumors in the bud.
"You kind of have to post [breakup videos], because if not, people are gonna start guessing and figuring it out and making narratives," Sabrina admitted.
Article continues below advertisement
To that end, Sabrina isn't quite sure where she stands on dating. In her podcast, she seemed to imply that she wasn't currently seeing anyone, given that she discussed her conflicting wants in a relationship.
"I kind of want to date someone that's not in the public eye because it's a lot and your relationship becomes this brand. But on the other end, I want to date someone who understands what I do and respects it."
Given that her last relationship was so public, the former makes a lot of sense.
Sabrina Quesada dated fellow influencer Cooper Noriega before his untimely death.
Fans of Sabrina will certainly remember that she used to date fellow influencer Cooper Noriega. At the height of his career, Cooper had over 2.8 million followers on TikTok. He and Sabrina began dating back in October 2020. Though they eventually broke up in 2022, the two of them still reportedly post videos together of themselves casually hanging out with each other, suggesting that they broke up on friendly terms.
Article continues below advertisement
A few months after their breakup, Cooper passed away in June 2022 at the young age of 19. He was reportedly found dead in a parking lot due to an accidental drug overdose.
Sabrina even posted a tribute to Cooper following the news. In an Instagram post, she wrote, "The light of my life, you're the best thing that every happened to me. I'm so sorry, my love. May we meet again."
That said, she has apparently not seen anyone romantically since then. However, that hasn't stopped her from expressing her interesting in finding someone new.