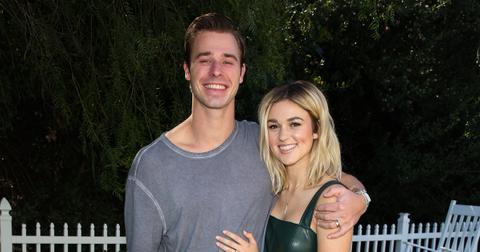 Sadie Robertson and Christian Huff Are Expecting, but Christian Still Needs a Job
By Joseph Allen

Oct. 6 2020, Published 12:40 p.m. ET
The Robertson clan is still growing! Sadie Robertson, one of Duck Dynasty's youngest stars, recently announced that she and her husband Christian Huff are expecting a child together. The news was exciting for fans of the show, but it also left some wondering who Christian is, and how he's planning to support his new child. The couple's family plans are still very much in their early stages. 
Article continues below advertisement
What does Christian Huff do for a living?
As it turns out, Christian's LinkedIn profile reveals that he is still a student at Auburn University. He and Sadie are both 23 years old, and they're at the very beginning of their lives together. When he graduates, Christian will have a degree in Business Management, which could certainly lead to some very lucrative career opportunities.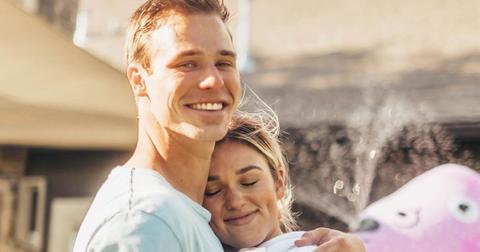 Article continues below advertisement
Of course, it doesn't hurt that Christian is married to Sadie, who has plenty of support from her famous family. Duck Dynasty made the entire Robertson clan into celebrities, and it also made them all fabulously wealthy. 
Although Christian may not be able to support his family right away, he likely doesn't have to worry too much about struggling financially. The Robertsons have plenty of money to fall back on. 
How did Sadie Robertson announce her pregnancy?
Sadie told the world she was pregnant with an Instagram post, writing that she and Christian were both thrilled. "SCREAMING WITH EXCITEMENT TO SHARE THIS NEWS! Baby we already adore you," she wrote accompanying a photo of her and Christian snuggled on the couch.  "What I've learned from you already - ❤️ God has still been creating. God is still believing in us. God is still bringing forth LIFE. Hope is still to come."
Article continues below advertisement
"How we choose to live will affect your generation to come, so I want to live my life to the fullest and be loud for you," she continued. "We are thankful to be carrying a miracle into the world! Baby, you are already loved and already believed in. Can't wait to welcome you into the world with all the joy, hope, and excitement you will bring into the life of so many by your miraculous incredible life."
Article continues below advertisement
Sadie and Christian received plenty of congrats from other celebrities.
After posting their announcement, celebrities like Bindi Irwin, Candace Cameron Bure, and Alexa PenaVega wrote heartfelt comments congratulating the couple. 
"Congratulations! 💕🎉," Bindi wrote. She's currently expecting her first child with husband Chandler Powell. Sadie and Christian's pregnancy comes almost a year after the two of them were married in November of 2019.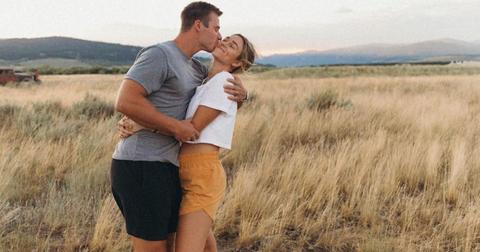 In the past, Sadie has said that Christian understands who she is. "When somebody makes you better and they're you're best friend in the world, you don't want to spend a day without them. So we're excited to not have to spend the day without each other," she told People last year ahead of their wedding. 
"I love his adventurous spirit in life, how much my family loves him, so we're excited to be able to officially call him family."