Fall Is Almost Here! But, Is It Safe to Go Pumpkin Picking This Year?
Amid the ongoing coronavirus (also known as COVID-19), is it safe to visit a pumpkin patch in 2020? What to know about the fall activity.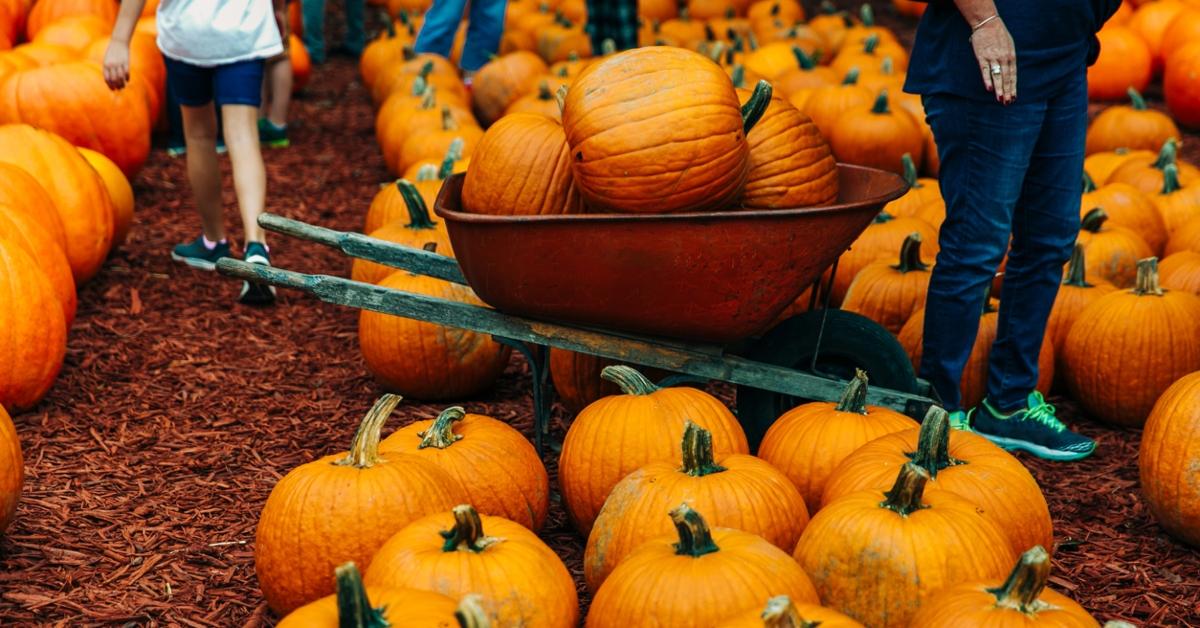 As summer begins to come to an end, people are gearing up for the fall season. Seriously, the signs are all around us! Starbucks has finally released their highly coveted Pumpkin Spice Latte (also known as PSL). Halloween decorations are flooding local stores. The leaves are beginning to change colors (well, depending on where you live).
Article continues below advertisement
If you're a fan of the autumnal season like we are, you may be trying to map out what fall activities you'd like to participate in. Pumpkin picking is a popular interest of many people because you get to spend quality time with your loved ones. Whether you're looking to display your pumpkin outside of your home, carve jack 'o lanterns, paint them, or simply bake the seeds, it's always a fun venture.
However, with the ongoing coronavirus pandemic, also known as COVID-19, some seasonal events have already been canceled. Disney World's popular event Mickey's Not So Scary Halloween Party has been cut for 2020, as well as Universal Studios Halloween Horror Nights.
Article continues below advertisement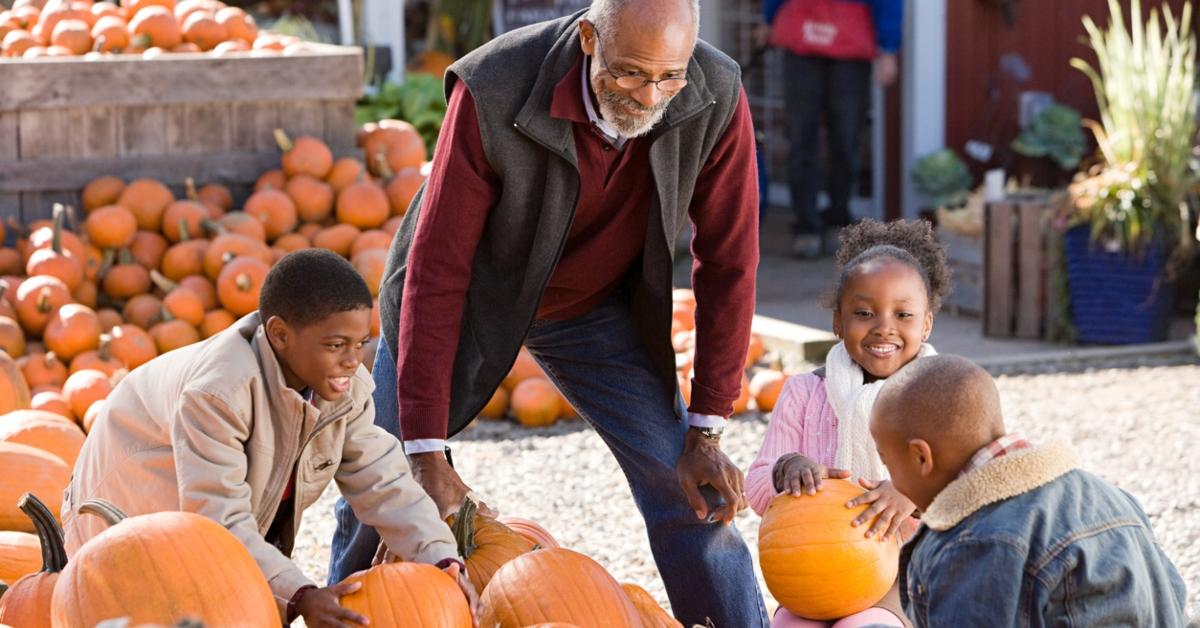 While certain yearly Halloween traditions may be canceled for you this year, such as visiting a haunted house with your family/friends, you could still participate in other outdoor fall activities, like pumpkin picking. But, is it really safe?
Article continues below advertisement
Is it safe to visit a pumpkin patch in 2020?
As social distancing guidelines continue to be in place due to the global pandemic, many pumpkin patches will open this season because it is an outdoor activity. However, you may be wondering how safe it is to visit one of these hotspots in your local area. PopSugar spoke with health officials to discuss the risks of attending this social activity.
"Typically, pumpkin patches are set up in quite large areas outside, making it an ideal, fun fall activity! Make sure you bring your own hand sanitizer and use it very frequently as this is especially important when touching pumpkins others may have touched," Renee Rodriguez, MD, a board-certified pediatric cardiologist in California told the outlet.
Article continues below advertisement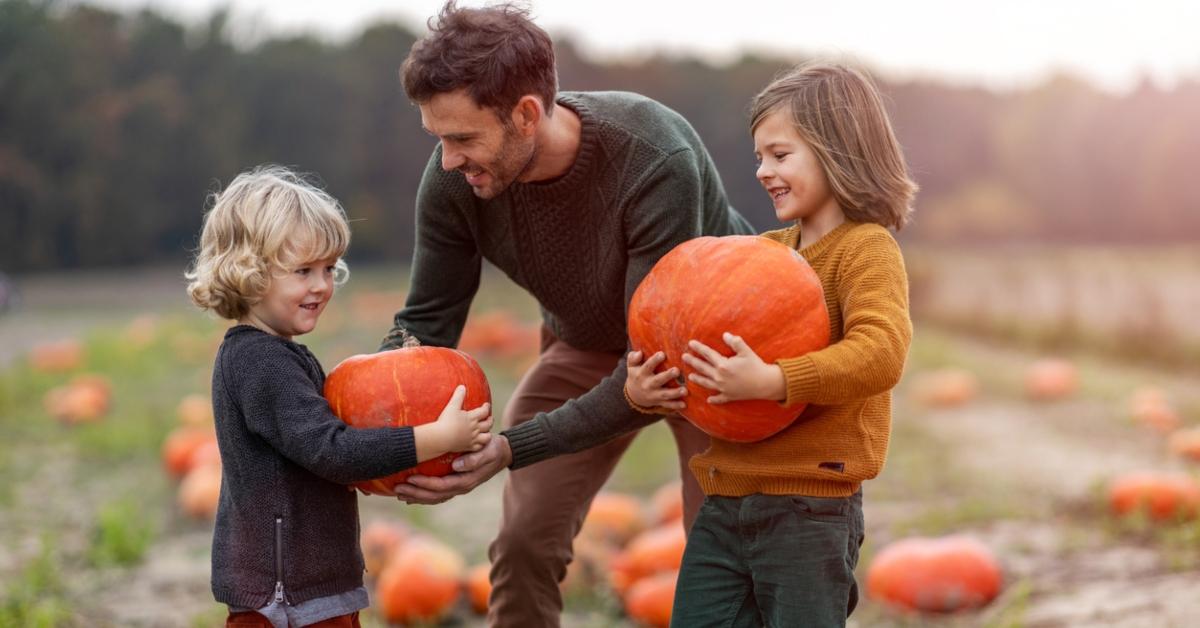 Additionally, Laura Irastorza, MD, FAAP, a board-certified pediatrician at Orlando Health Arnold Palmer Hospital for Children, recommended individuals who are concerned with the safety precautions put in place at a pumpkin patch should research if the farm has instilled new procedures.
Article continues below advertisement
"Some questions you might want to factor into your decision are: Will they be spacing out their pumpkins for social distancing? Are they cleaning highly trafficked surfaces? Are they serving food and beverages? Are they offering activities that require you to be in a group setting?" she said.
Dr. Irastorza also stated the importance of wearing a mask as it limits the risk of exposure if the act is mandated at the pumpkin patch.
Overall, while pumpkin picking during a pandemic cannot be deemed 100 percent safe, it is a less risky activity because it is an outdoor event in which your party can social distance from others to decrease your exposure to the virus.
The best way to prevent contracting or spreading the coronavirus is with thorough hand washing and social distancing. If you feel you may be experiencing symptoms of the coronavirus, which include persistent cough (usually dry), fever, shortness of breath, and fatigue, please call your doctor before going to get tested. For comprehensive resources and updates, visit the CDC website. If you are experiencing anxiety about the virus, seek out mental health support from your provider or visit NAMI.org.