Enjoy a Thanksgiving Feast With Turkey Dinner-Flavored Candy Corn!
Brach's just released turkey dinner-flavored candy corn, which has six unique flavors. Here's where you can purchase a bag of the savory candy.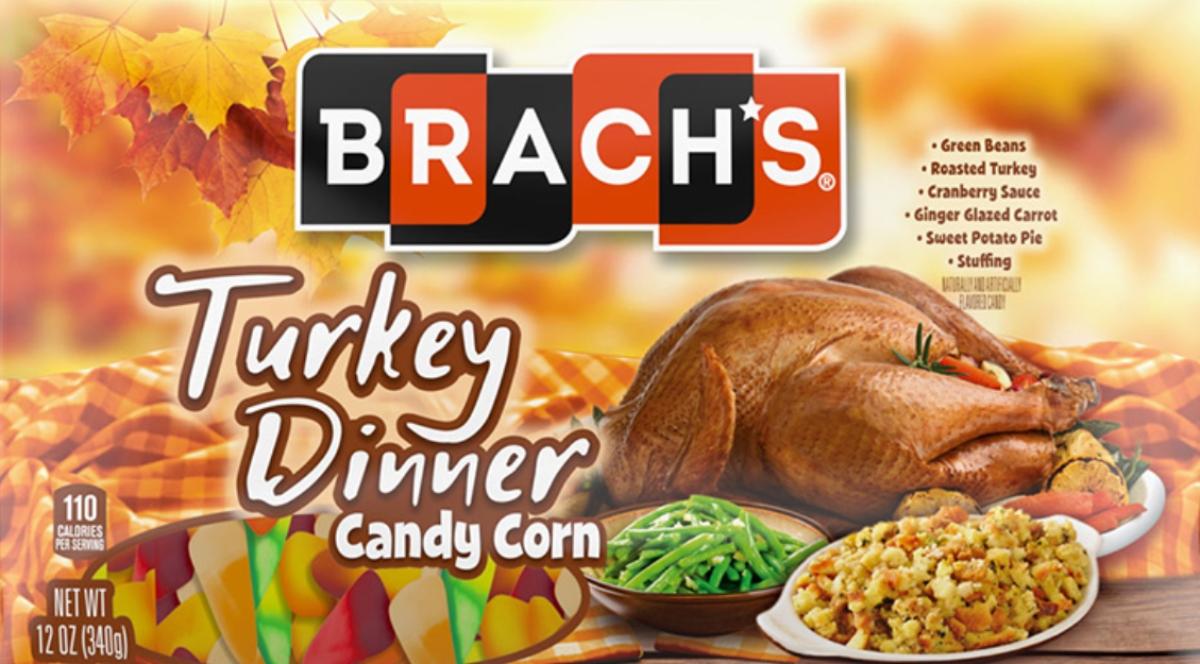 With the fall season just around the corner, people are gearing up for pumpkin spice lattes, autumnal baked goods, and lots of Halloween candy. One popular, though highly controversial, sweet treat is definitely candy corn. Seriously, you either love it or hate it.
The sugary substance is typically a staple for the spooky October month, but now Brach's just released a new product that will be the talk all through the fall months: turkey dinner candy corn.
Yes, we're serious.
Article continues below advertisement
Apparently, you can now feast on turkey dinner candy corn.
Straight from the mind of Willy Wonka (at least it seems like it could be!), the candy company created a whole Thanksgiving meal in one bag. Now, you don't have to wait until the fourth Thursday of November to enjoy a traditional American feast.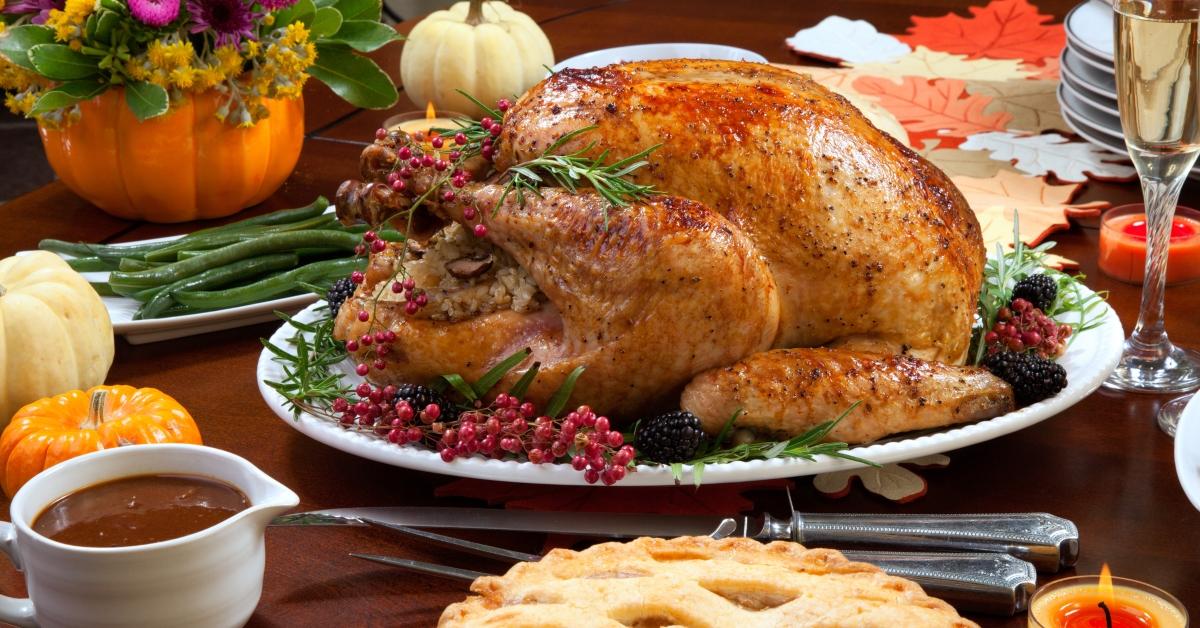 Article continues below advertisement
For just $2.99, you and your family could enjoy a holiday meal, which includes the following flavors: Green beans, stuffing, roasted turkey, sweet potato pie, ginger-glazed carrots, and cranberry sauce.
The candy corn turkey dinner is now available at Walgreens. Are you brave enough to try it?
Social media reacts to Brach's new turkey dinner candy corn.
In case you can't get your hands on the Thanksgiving inspired treat, Instagram user Pupp Reviews wrote about the experience of consuming all six flavors along with how to differentiate between them. "Green Beans (all green): Sweet with that field-fresh after taste. Honestly, kind of enjoyable. Turkey (Yellow bottom, brown tip): We'd say odd, but that would be forgiving. This flavor is downright wrong to be in candy, but still enjoyed the taboo experience."
This was probably similar to eating the "vomit-flavored" jelly bean by Jelly Belly.
Article continues below advertisement
The Instagram user did enjoy cranberry sauce (all red), carrot (all orange), and sweet potato pie (white bottom with orange tip). However, the stuffing-flavored candy corn (brown bottom with a white tip) was "another forbidden fruit like the turkey one."
Article continues below advertisement
Others who have not tried the new candy corn creation were quick to give their opinions on the product. "I love candy corn. I love turkey dinners I don't know that I'd love turkey dinner candy corn," tweeted one person. Another individual wrote, "There is a turkey dinner candy corn. If that doesn't sound like 2020 I don't know where does."
This individual commented, "Guess we don't have to think about a big family gathering for Thanksgiving. No vaccine, but everyone can stay safe at home & quarantine with a bag of 'Turkey Dinner' candy corn."
This Twitter user was excited for the new candy concoction, writing, "I am in for this. I am in for all of 2020's food horrors. Turkey Dinner candy corn. Baconator Pringles. Cap'n Crunch Smartfood popcorn. I shall embrace the surrealist junk food crucible and emerge stronger than I have ever been."