"Sales at 10:46 p.m?!" — These Salesmen Were Caught Ringing a Doorbell Late at Night
How late is too late for salesmen to ring your doorbell? In a perfect world they don't come at all but these two simply don't care about the time.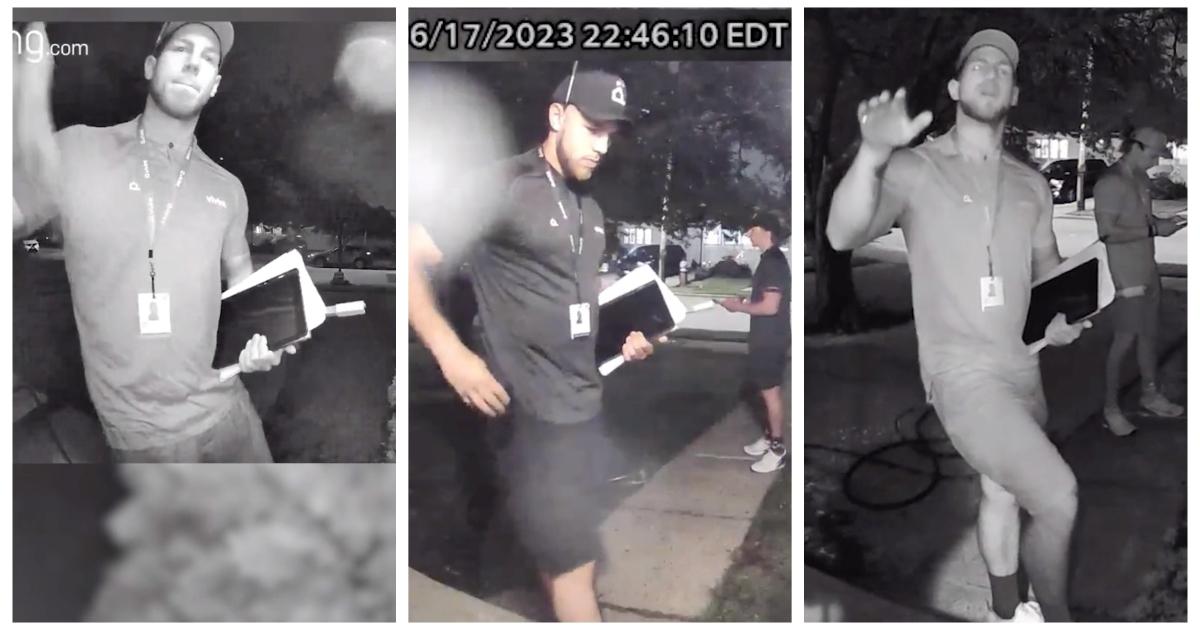 In David Mamet's movie Glengarry Glen Ross, adapted from his Pulitzer Prize–winning play, viewers are taken into the seedy underbelly of sales. Under the threat of being fired, four real estate salesmen must meet their quota or two of them will meet the end of their jobs. The person responsible for lighting a proverbial fire under their bottom lines is a motivational trainer played by Alec Baldwin.
Article continues below advertisement
Arguably the most famous line from the film, and one that resonates with anyone who has worked in sales, is "coffee is for closers." Reading between the lines you'll find this means that simple pleasures come after the business at hand. Naturally this creates an air of desperation in an environment already ripe with misery.
Sales isn't easy, but that doesn't mean you lose your ability to respect others — which is exactly what happened when two salesmen rang a doorbell far too late at night. Here's what happened.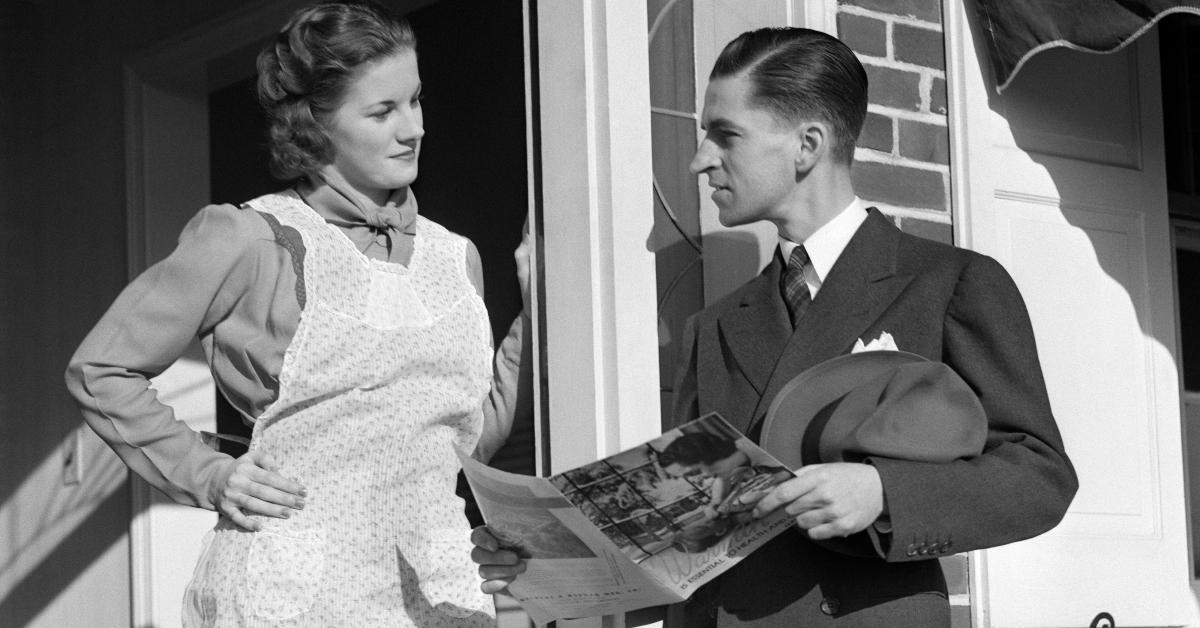 Article continues below advertisement
If you work in sales, please do not do this.
The @doorbellnews TikTok collects videos from Ring video doorbells that range from wacky to wild, to downright uncomfortable and scary. Although feeling like one is constantly under surveillance is certainly a bad thing, boy do I love a Ring camera when it's doing its actual job.
For one person, it picked up two salesmen approaching their home with the intent of making a sale. Hey, there is nothing wrong with that. People have to work or be crushed by capitalism. I get it. However, what I don't get is anyone popping by at an hour that could be described as bedtime, depending on who you ask.
Article continues below advertisement
Perhaps this interruption would have been received better if the salesmen didn't respond in such a brazen way, but that's what it takes to work in sales. After one of the salesman (whose shirt bears the name of the security company Vivint) knocks on this person's door, at 10:46 p.m., both salesmen look down at their phones. They are busy businessmen after all and what looks busier than staring at a small screen?
Article continues below advertisement
The owner of the home cautiously says "Yes?" from behind the closed door, in a way that is clearly not thrilled. "Fella, do you know what we're doing?" asks the salesman closest to the door. I would have said, "Yes, you're being a weirdo. Why are you here at this hour?"
Article continues below advertisement
The person opens their front door and the salesman asks again, but this time says ma'am instead of fella. He's using that slick, pushy salesperson voice that used to convince me that I needed hand cream from every kiosk at the mall. I did not! My hands are very soft.
She immediately says no, but it's not an answer to his question. This is the kind of no deployed to shut down a situation. It leaves no room for arguments. To no one's surprise, the salesman is not deterred in the slightest.
Article continues below advertisement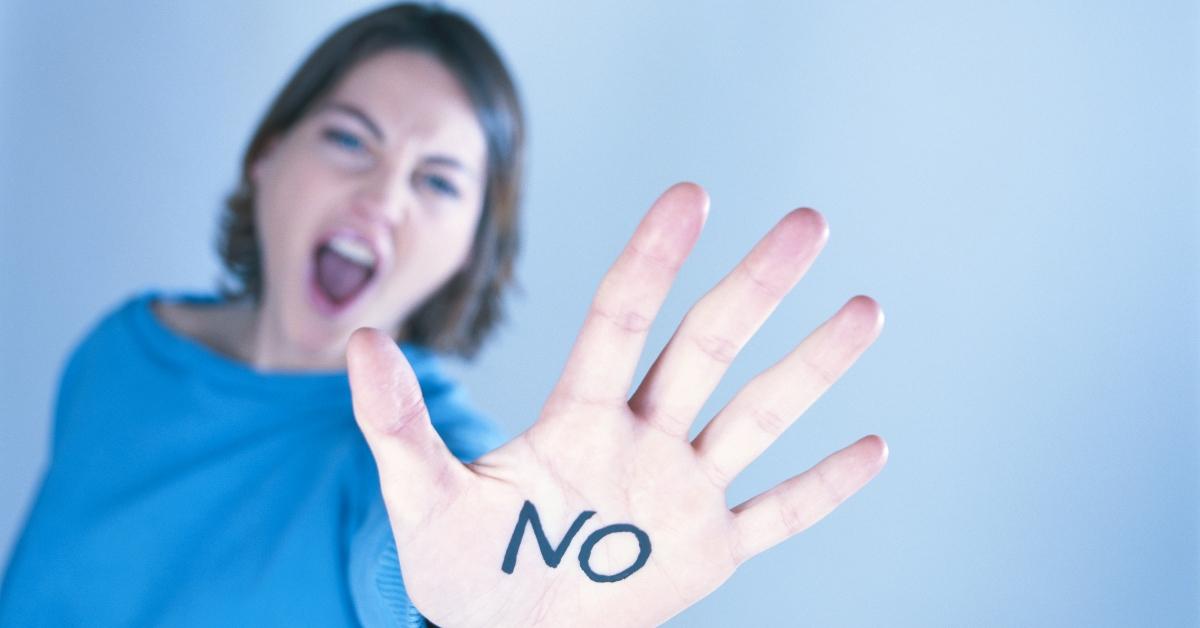 "I'll just come back another time," he fires back, "because there is no way you're not gonna be interested." As per usual, consent matters. No one should have to say no more than once but the owner of the house had to double down.
Article continues below advertisement
"No, don't come back here at all," she can be heard saying as the salesmen walk away. That should be it, but the salesman gets one last word in. "Definitely going to," he shouts from the sidewalk. When I tell you I gasped. The unmitigated gall needed to say such a thing. I was stunned to my core.

Article continues below advertisement
People in the comments were not siding with the salesmen.
Perhaps no comments section has ever brought people together quite like one beneath a video of a crummy salesman. We've all been there. "I have a sign that say I charge $50 per min to listen to sales pitches, religions etc.," replied one commenter. "They sell it on Amazon." I'd love to believe that works but the only time folks listen to a sign is when it's their Zodiac sign.
"Sales at 10:46 p.m.?!" another commenter exclaimed in disbelief, while another commenter said that anything past 10 was not negotiable.
One commenter suggested something nefarious was afoot and now it's all I can think about: "Nah, they are definitely casing the property. I'd check with neighbors and maybe report them to police just in case." That's horrifying, but perhaps not nearly as upsetting as the number of people who found this salesman attractive. I'm begging those people to bear in mind that this dude doesn't care about consent!