TikTokers Are Using Fake Kohl's Ads on TikTok to Prank Their Families
Users have created fake ads for Kohl's on TikTok to prank friends and family. So, what does the trend entail? Here's what we know about the fake ads.
There are plenty of things users can count on in the world of TikTok — from delicious food recipes to trending dance challenges to unique lingo and everything in between. And while creators primarily utilize the short-from video app to increase popularity and connect with friends, sharing jokes naturally becomes part of the territory. Case in point: Fake ads for Kohl's on TikTok.
Article continues below advertisement
It's common for folks to create fake commercials. However, when imagination borders the line of problematic rhetoric, folks don't waste any time calling out the trend. But, things are surprisingly different this time around.
So, what exactly is the issue with the fake ads for Kohl's on TikTok? Get comfortable as we lay it all on the table.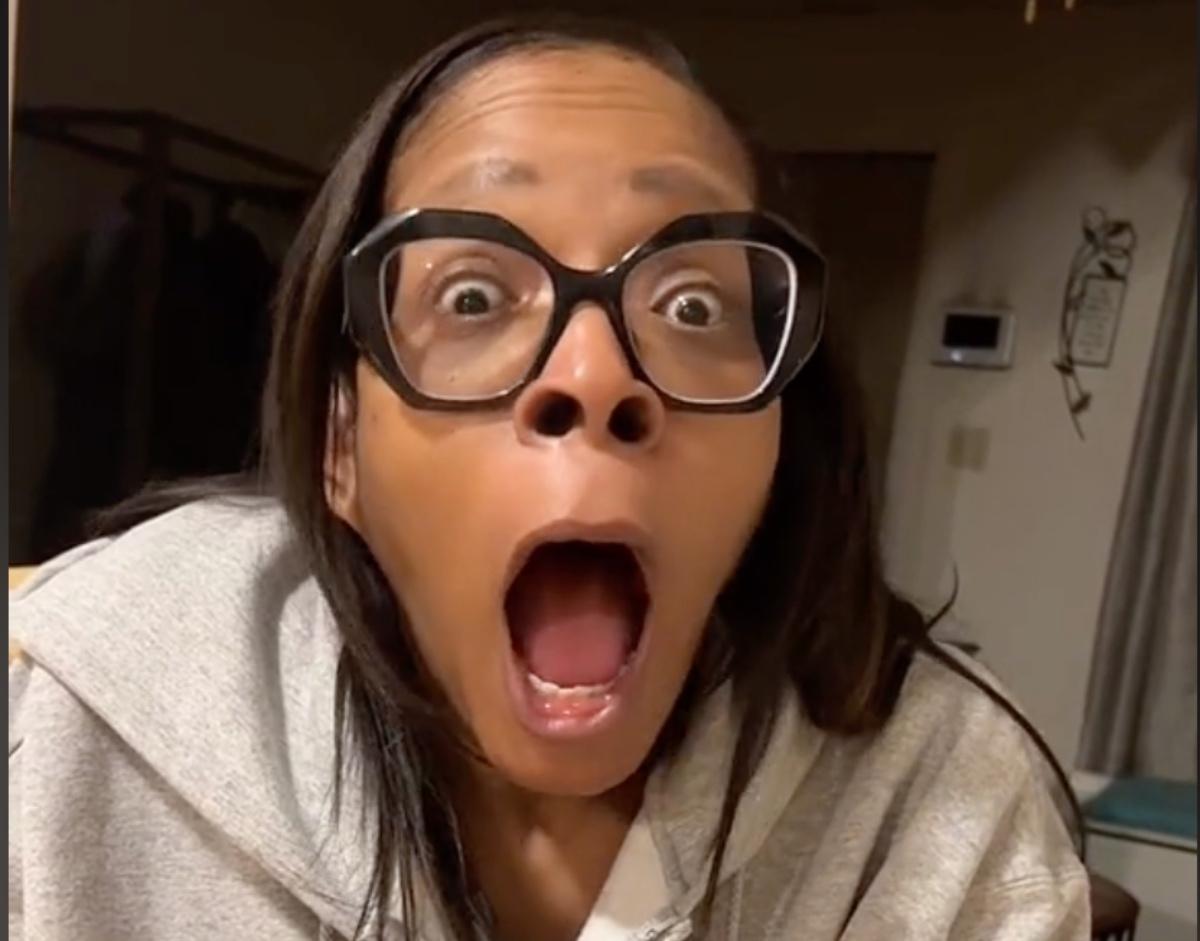 Article continues below advertisement
Fake Kohl's ads on TikTok have stepped into NSFW territory, but have been met with delight.
While most people would believe that NSFW fake ads on TikTok will garner outrage, it appears that the community is rather taken with the content.
PopCrush reports that TikTok users are pranking their parents and other adult family members with fake Kohl's ads on Twitter that instruct people to do lewd acts for sales.
Article continues below advertisement
"Bust out your p---y this summer at Kohl's. Take 50 percent off on all spring items and shake that a-- for some Kohl's Cash. This summer at Kohl's," the audio says.
The outlet shares that the audio was created by TikToker @_period pad, who got the inspiration from TikToker @Crayron's video parody posting about "commercials trying to connect with younger people."
Article continues below advertisement
Naturally, many creators played the fake ad for their parents to catch their reaction in 4K. And of course, the reactions are hilarious.
Many parents were left too stunned to speak, while other parents questioned what request the audio made.
PopCrush shares that TikToker @_periodpad also created another fake audio commercial for TJMaxx, which is equally as funny.
Article continues below advertisement
The original sound for the fake Kohl's TikTok ads has surged in popularity.
Avid TikToker users know that a catchy or funny audio clip can instantly become a huge hit on the platform. And in this instance, the original sound has already garnered more than 40,000 videos as of this writing.
Many of the TikTok videos showcased parents with shocked looks on their faces and others who simply took it as a joke.
Article continues below advertisement
In TikToker @twopoodlemixes's video, her grandmother was busy preparing food in the kitchen. Once she heard the audio, she stopped dead in her tracks with a knife in hand with a shocked facial expression. Lol.
Article continues below advertisement
TikYoker @queenblackwell also shared a video featuring her aunt listening to the audio for the first time. Like most, her aunt was in shock and said, "Kohl's, y'all out of order. Ain't enough Kohl's bucks in the world to make up for this bulls--t."
It will certainly be interesting to see how things pan out as the trend continues to spread and unforgettable memes are born.