'Growing Up Hip Hop' Star Sam Mattick's Future Behind Bars Is Still Uncertain
Although WeTV's Growing Up Hip Hop focuses on the personal and professional lives of select hip-hop royalty offspring, the show is known to be a drama fest. Over its past seven seasons, fans have witnessed family squabbles, catty girl drama, and nasty rumors tear down friendships.
Article continues below advertisement
Avid GUHH viewers would also agree that Sam Mattick, the now-husband of Egypt Criss, is frequently at the center of the drama. While Sam is known to rub folks the wrong way — from being rumored to leech off of Egypt to starting issues with various cast members —it appears that he has bigger problems these days. Folks that have been keeping up with the show know that Sam may find himself behind bars due to a brawl.
So, how long is Sam Mattick's jail sentence? Here's everything we know.
Article continues below advertisement
Sam Mattick's jail sentence reveals he could spend over a decade in prison.
Don't do the crime if you can't do the time.
In the Season 6 trailer of GUHH, Sam shared details about his legal troubles. "They're trying to hit me with 10 to 15 years," Sam said. The trailer also sheds light on Sam "going through hard times" as he explains his possible fate to Egypt and her mom Sandra "Pepa" Denton.
Article continues below advertisement
Interestingly, Season 7 is now in full swing, and there appears to be no change in Sam's fate.
Since the legal system is notorious for not moving swiftly, there's no telling if or when Sam will have his day in court. Additionally, there have been no reports of prosecutors striking any type of deal with Sam.
For those that have been out of the loop, Sam was charged with four counts of assault with a deadly weapon, per Urban Belle.
Article continues below advertisement
Sam got involved in a club brawl after he jumped into a fight where his friend was allegedly being attacked. Egypt decided to enter into the altercation as well, although she wasn't charged in connection to the incident.
Treach believes that Sam Mattick may not be able to take care of Egypt and their unborn child.
GUHH fans are already aware that Sam is the father of two children from previous relationships. Now, Sam is expecting his third child with Egypt.
Although Egypt and Sam have received support from Egypt's parents Treach and Pepa, Treach has recently voiced his concerns about Sam's ability to properly take care of Egypt and the new baby.
Article continues below advertisement
In the Season 7 premiere of GUHH, Treach decided to talk with Sam at a jewelry store about the reservations he has regarding his relationship with Egypt.
"We have a lot of things we spoke about and now it's a different scenario because a baby is on the way," Treach says to Sam."So it's a whole different concern for me now. "You know I never stepped in between you and Egypt at all. She loves you, you love her.
Article continues below advertisement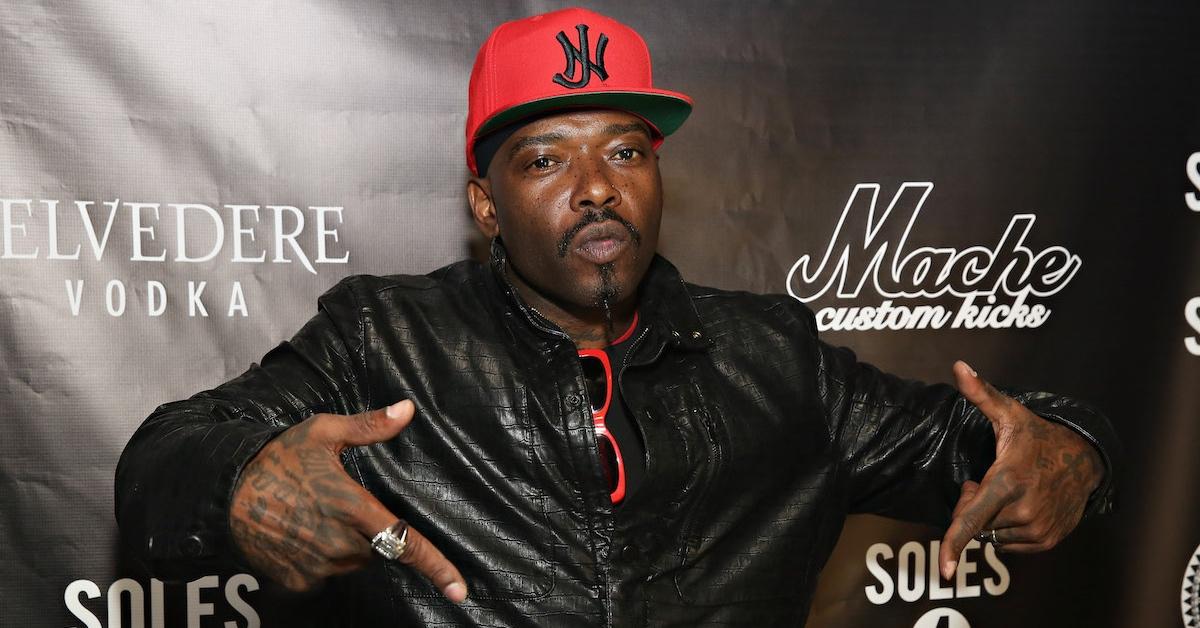 Treach continued, "Once you get into a situation where you're taking steps further, it's none of my business. As I said, as long as she's safe and everything else. You always tell me that she's happy. But the thing is… how many kids do you have?"
After Sam explains that he has two children with one on the way with Egypt, Treach explains that this is a " new level of grown man s–t."
Article continues below advertisement
Article continues below advertisement
Treach then went on to explain that should anything happen, Egypt and the children are welcome to stay with him, but Sam would have to find his own place to live.
"What do you have planned to take care of this situation?" Treach asked Sam. "How are you going to take care of my daughter, your kids, and your new kid that's coming?
Article continues below advertisement
Sam tried to explain that he's not solely depending on music and that he has things in the works, but Treach wasn't going for it.
"Dreams don't pay bills," Treach tells Sam.
Sam went on to talk about an upcoming fight, but the gig does not pay. Treach shared his disapproval and shared that while Sam is talented, he should have his ducks in a row to take care of his family.
As a father, there's nothing wrong with Treach having these discussions with Sam. However, Sam took Treach's talk the wrong way and spoke with Tyran about it in the Jan. 12, 2023, episode. While Tyran understands where Treach is coming from and does realize that Treach can be aggressive, he opted to speak with Treach on Sam's behalf.
How will things end? Only time will tell.
Catch new episodes of Growing Up Hip Hop Thursdays at 9 p.m. EST on WeTV.