'Jurassic Park' Star Sam Neill Is a Proud Father of Three and Grandfather of One
Sam Neill is releasing a memoir. We have the scoop on the people who have shaped the actor's life — his three kids and grandchild.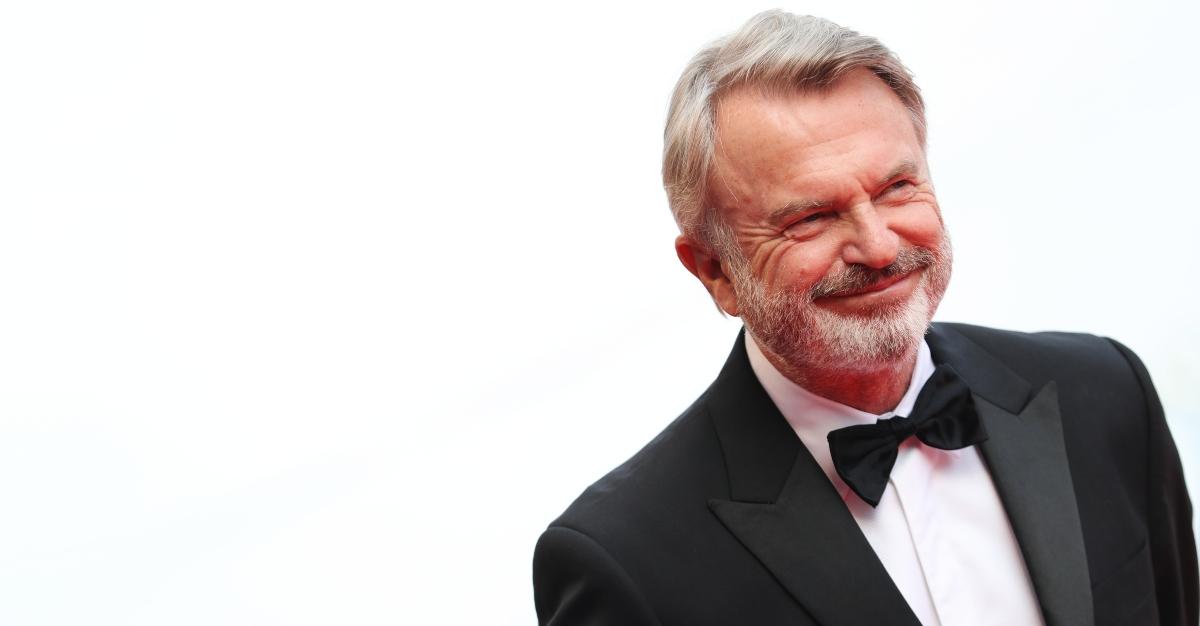 On Mar. 17, Jurassic Park star Sam Neill revealed he is undergoing Stage 3 blood cancer treatment ahead of his Did I Ever Tell You This? memoir release. "The thing is, I'm crook. Possibly dying," the 75-year-old actor wrote in chapter one of his book.
"I may have to speed this up." Sam never intended to write a memoir, but his non-Hodgkin's lymphoma diagnosis motivated him to reflect on his life and time-honored career.
Article continues below advertisement
"As I went on and kept writing, I realized it was actually sort of giving me a reason to live and I would go to bed thinking, 'I'll write about that tomorrow … that will entertain me,'" he recently told The Guardian. "And so it was a lifesaver, really, because I couldn't have gone through that with nothing to do."
In preparation for the release of Did I Ever Tell You This?, dropping Mar. 21, read on for details about the people who have shaped Sam's life — his three kids and grandchild.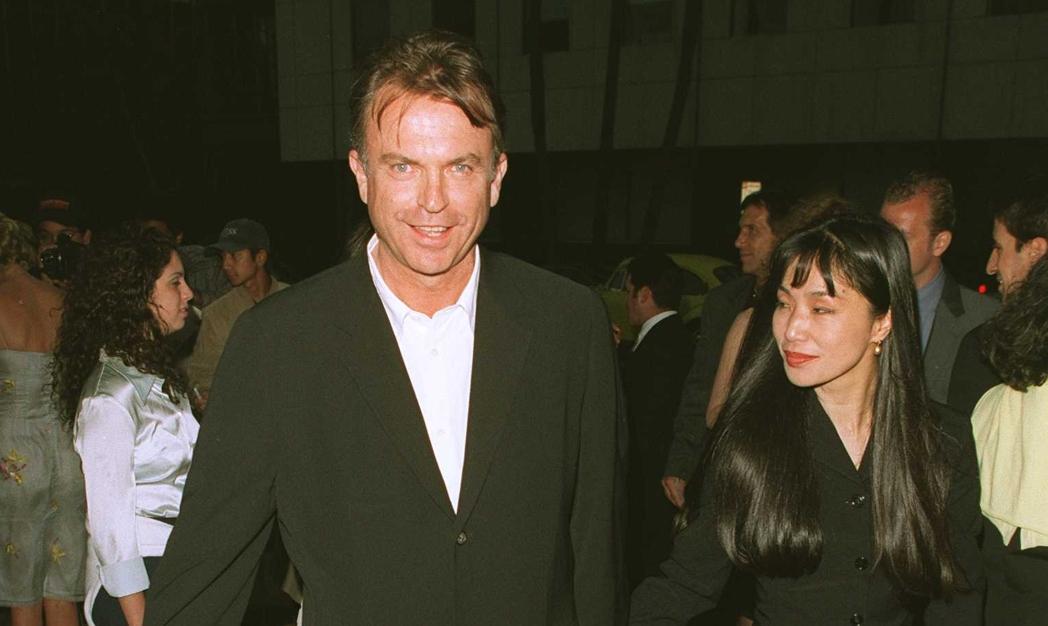 Article continues below advertisement
Who are Sam Neill's kids? The 'Jurassic Park' star is a proud father of three.
In 1980, Sam Neill began dating New Zealand actress Lisa Harrow, and the couple welcomed one son, Tim Neill. Then, in 1989, the Jurassic Park actor tied the knot with makeup artist Noriko Watanabe, and the duo had one daughter, Elena Neill.
During their time together, Sam adopted Noriko's daughter, Maiko Spencer, from her previous marriage — positioning the New Zealand actor as a proud papa of three! Sam and Noriko were married from 1989 to 2017.
Sam Neill's son and daughter followed in their father's footsteps.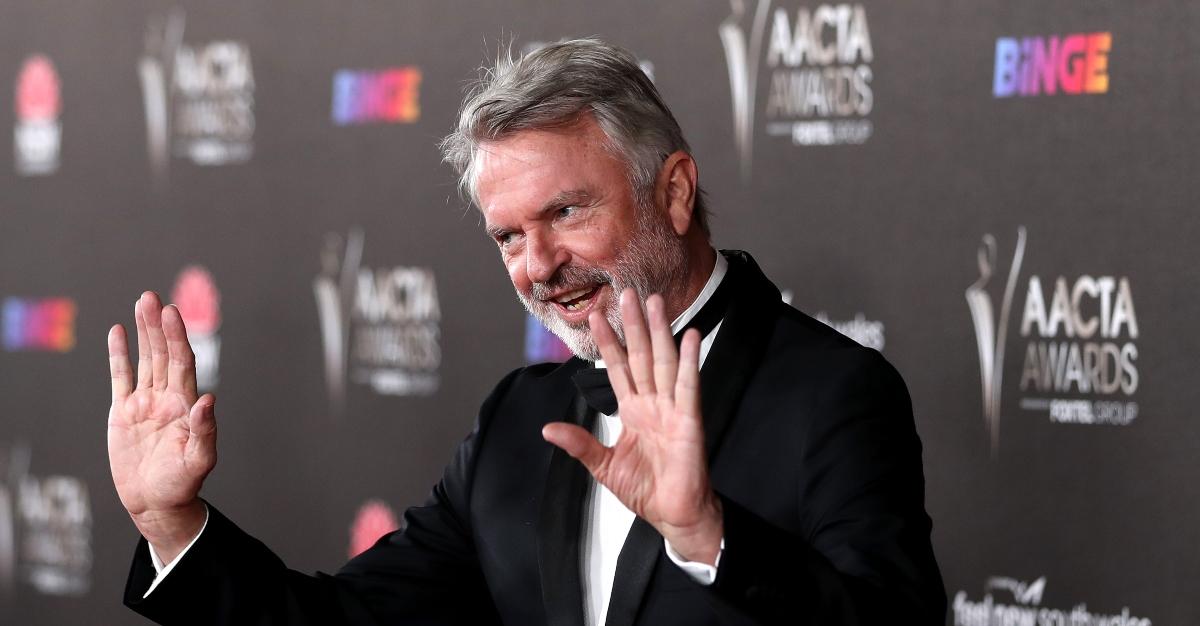 On Jan. 10, 1991, Sam and Noriko welcomed their first daughter, Elena Neill, in Australia. Now age 32, Elena has made quite a name for herself in the entertainment industry.
An actor like her father, Elena first appeared in the TV movie The Brush-Off in 2004. Then, in 2017, she starred in one episode of the television series Top of the Lake as a tattooist.
Article continues below advertisement
Born in 1983 to parents Sam and Lisa, Tim Neill is the Jurassic Park star's first child. And his career is very much like father, like son.
The 40-year-old is also in the movie business, best known for working in the camera and electrical department on The Matrix Reloaded, Guardians of the Galaxy, and Zack Snyder's Justice League.
Sam's adopted daughter Maiko Spencer, 41, prefers to live a private life. There is limited information about her career and whereabouts, although her IMDb profile states that she worked in the makeup department for the 2013 film Diana.
Article continues below advertisement
Does Sam Neill have grandchildren? He welcomed his first grandson in 2021.
In November 2021, the 75-year-old New Zealand actor became a proud grandfather of one! On Instagram, Sam shared a touching post celebrating the arrival of his first grandson, Nahlo.
"The Love. I don't put family on media stuff … Except when they're brand new," the Jurassic Park alum wrote.
"This is my brand new grandson Nahlo, the bestest boy, 2 weeks old. So chilled, no fuss. Just eats, sleeps, and thinks about things. Parents blissed out, and everybody happy. Me particularly. The love…"
Based on Nahlo's November 2021 arrival, Sam's one and only grandchild is around 1.5 years old. Since then, he hasn't posted any updates about his grandson, which is to be expected considering he doesn't prefer sharing his family members on social media.
However, that makes the one celebratory Instagram post all the more special!