Samantha Feher's Love Life Is a Work in Progress for the 'Summer House' Newcomer
Samantha Feher isn't shy about sharing her dating life on 'Summer House,' but is she seeing someone now or are things still casual with that boxer?
Season 7 of Summer House is hotter than ever! The drama-fueled reality series consists of old and new talent in 2023, from Lindsay Hubbard and Danielle Olivera to Samantha Feher and Gabby Prescod — and the newbies are making waves. So much so that viewers are often curious about Samantha's dating life on and off the show.
Article continues below advertisement
Recently, Samantha introduced boxing instructor Josh Popper to the group, only to realize she wasn't romantically interested in him that same night. And now her ex-flame is linked to a celebrity with far greater status.
That said, fans wonder if Samantha is currently with anyone. Here's what we found about the Summer House star's love life.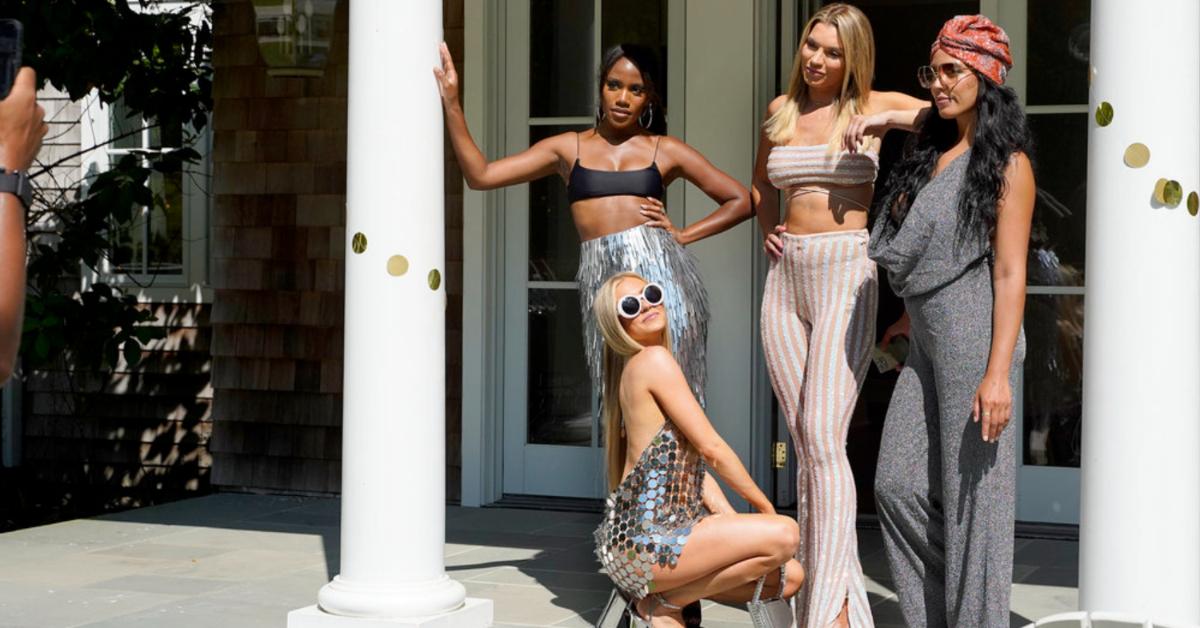 Article continues below advertisement
Is Samantha Feher from 'Summer House' dating anyone?
During the Feb. 27 episode of Summer House, Samantha introduced her new beau, boxing instructor Josh Popper. The former NFL athlete attended a get-together with the reality star at the Hamptons house, but Samantha quickly realized she didn't want their relationship to be romantic. After sleeping in the same bed together, the 25-year-old ditched Josh to go tan outside while he sat alone by the front door.
And shortly after the episode aired, the boxing instructor appeared to have found a new flame. In March 2023, Daily Mail reported that Josh, 29, was dating pop sensation Madonna — a woman 35 years his senior. Shortly after, the "Material Girl" singer posted a photo of her and Josh kissing on her Instagram story, confirming their romance.
Article continues below advertisement
When the Bravo fan Instagram account Bravohistorian posted about the alleged romance following the Feb. 27 episode of Summer House, one user commented, "Honestly? Good for him! The way Sam just had him sitting by the front door was..."
Another added, "Wait! Now I wonder if the person he was texting on his phone the entire episode was Madonna?!"
Josh's love life reached new heights following his failed romance with Samantha. Is she currently dating anyone?
Article continues below advertisement
Romance rumors are swirling between Sam Feher and Kory Keefer on 'Summer House.'
Winter House star Kory Keefer joined the Summer House cast in 2023. Following his split from newbie Jessica Stocker, the 32-year-old reality star was ready to find love (or a few hookups).
Article continues below advertisement
One reddit user revealed they'd heard rumors that Kory and Samantha begin dating during Season 7 of Summer House installment
"What's the tea on these two? He has posted some pretty provocative pics of her via [Instagram] reels (to put it lightly lmao) but also followed by similar [half-nude] pics of other random girls," the redditor wrote. "But I heard [he] and Sam start dating this season. Getting icky vibes."
One user replied, "I think they just hooked up and now party together sometimes. Kory is wild (hence his posts, captions, and behavior) and Sam is too so I don't think she minds."
However, neither Samantha nor Kory has confirmed whether or not they've hooked up or are currently dating. It looks like only time will tell!
Watch Summer House on Mondays at 9 p.m. EST on Bravo.