Gabby Prescod's Ex-Boyfriend Cheated on Her With Her 'Summer House' Co-star
Article continues below advertisement
In the Summer House Season 7 teaser, fresh-faced Gabby revealed that one of the OG co-stars hooked up with her ex-boyfriend while they were still together. Read on for more details about the newcomer's shocking revelation.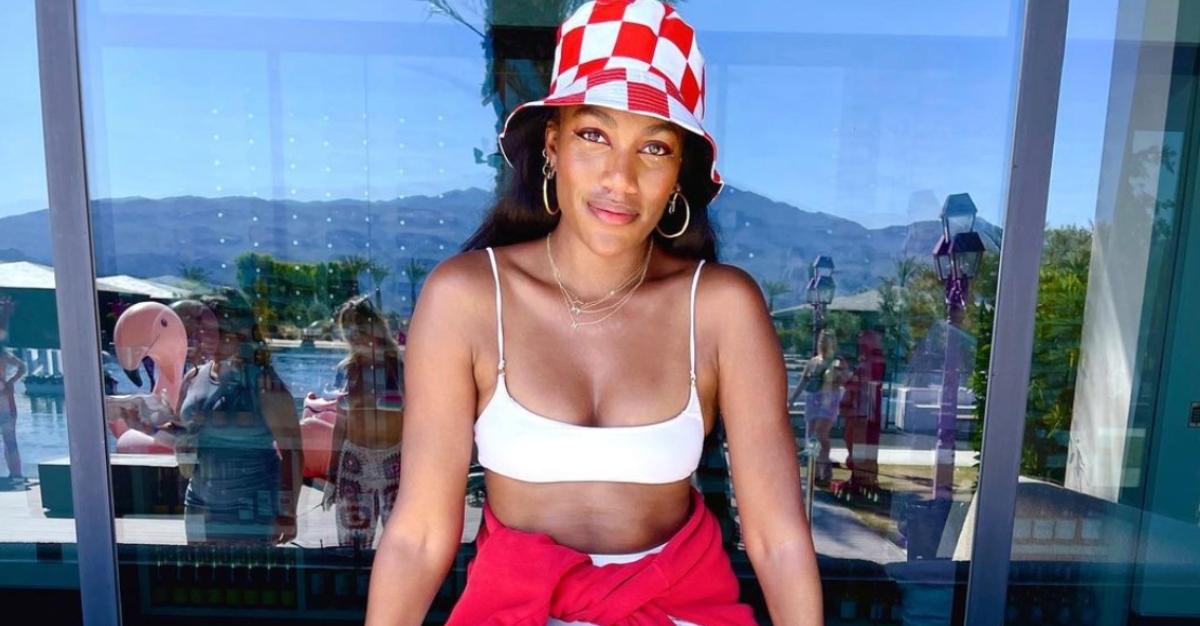 Article continues below advertisement
Gabby's ex-boyfriend cheated on her with her 'Summer House' co-star.
In Bravo's Season 7 teaser trailer released in January, Gabby revealed shocking information about her Summer House co-star, Danielle Olivera.
"My ex-boyfriend and I dated for four years," Gabby told Danielle during a group dinner with the reality series cast. "But he cheated on me with you." This revelation caused the entire table to erupt into gasps and screams, and Danielle's mouth hung open in shock.
Article continues below advertisement
Once Season 7 premiered in February 2023, fans saw more of what happened between Gabby, Danielle, and Gabby's ex-boyfriend. The castmates swapped stories about their experiences with the mystery man during dinner.
"We were inseparable for, like, three straight months, and then it got flaky, and then I think we hooked up, like, after that as well," Danielle recalled.
"Oh, you did. I will tell you why," Gabby replied to Danielle, adding, "He actively cheated on me with you. He lied to me."
Danielle shared that she went to Coachella with her ex in April 2016, which Gabby remembered happened around the same time as her birthday. Gabby said she had no idea where her ex was until he showed up a week before her birthday after "ghosting" Danielle after Coachella.
Danielle later stated in a confessional interview that while she knew Gabby before she joined the group, she had no idea their ex was dating them simultaneously.
Article continues below advertisement
Gabby Prescod and Danielle Olivera's ex appeared on 'Summer House' Season 2.
Gabby's ex left a lasting impact on her life; her Summer House bio explains how she's dealt with her partner's infidelity. After he cheated, Gabby relied heavily on her family's support. On the show, Gabby also admitted she hacked her ex's social media accounts to expose her ex for cheating.
"'I am a liar and a cheater,'" Gabby said while reading the message in a confessional. "'I don't deserve the girl who I claimed to be my girlfriend for the past four years.'"
Article continues below advertisement
Gabby continued: "'Gabby Prescod is one of the best people I have ever met, and I have wasted her time and taken advantage of her love and trust. I'm sorry for this, but it is a pattern of behavior.'"
After Gabby and Danielle discussed their ex further, Page Six reported on the mystery man's identity.
Article continues below advertisement
Gabby Prescod is a new cast member in 'Summer House' Season 7.
There are three new faces in Season 7 of Summer House — and Gabby is one of them. Other newcomers include Samantha Feher and Chris Leoni. Similar to Gabby, Samantha is also riding solo at the moment. Described as "very single," the New Jersey native is searching for a partner to keep up with her go-go-go mentality.
On Instagram, Gabby poked fun at the slightly uncomfortable nature of being a new reality series cast member. "That awkward freshman year photo," the fashion editor wrote alongside her Summer House promo photo.
New Summer House episodes air on Mondays at 9 p.m. EST on Bravo.