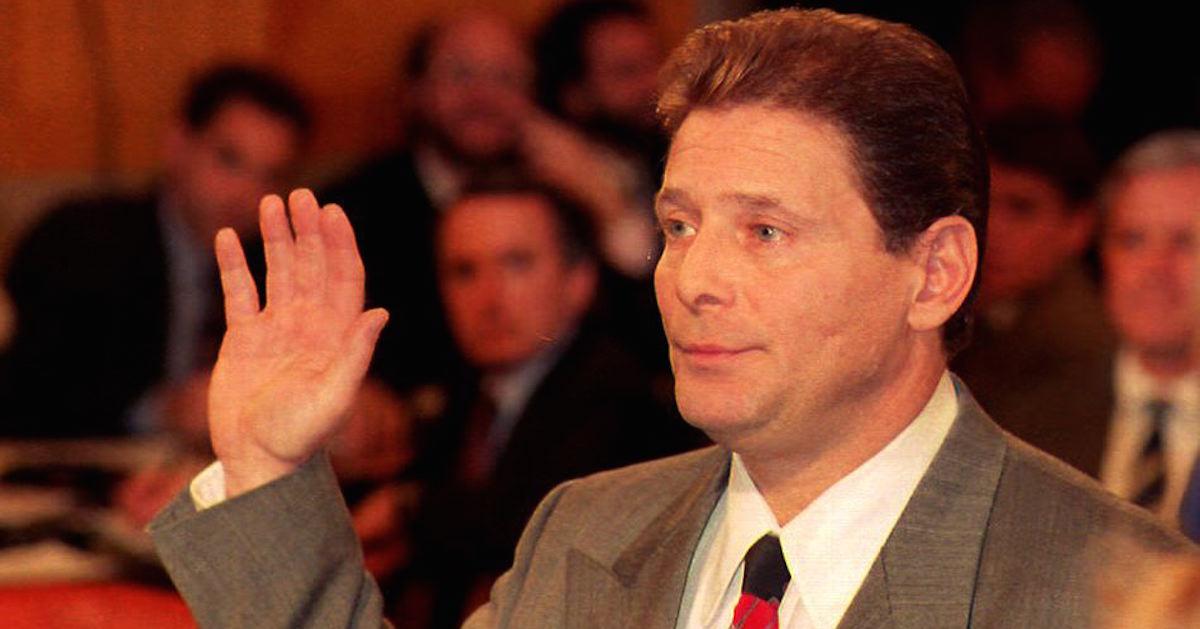 Notorious Mobster Sammy "The Bull" Gravano's Story Is a Central Focus of 'Truth and Lies: The Last Gangster'
Where is Sammy "The Bull" Gravano now? He was let out of prison in 2017, and his story will be at the center of ABC's doc 'Truth and Lies: The Last Gangster.'
From The Godfather to Mob Wives to The Irishman, there's always been an American fascination with mobs, especially with the Mafia. The gruesome and ruthless nature of organized crime has been the subject of many films, shows, and books, and the true stories behind them are sometimes unfathomable.
Sammy "The Bull" Gravano is best known for being the former underboss of the Gambino crime family and for becoming an informant to the FBI in order to get a diminished prison sentence.
Article continues below advertisement
Oh, and he also confessed to being a part of 19 murders.
After multiple stints in prison for his slew of crimes during his time in the Mafia, Sammy Gravano is now a free man. His daughter, Karen Gravano, was one of the stars on the VH1 series Mob Wives, which ran from 2011 to 2016. The series highlighted the relatives of some of the biggest crime families in the United States, and some believed that it put a target on people in the mob.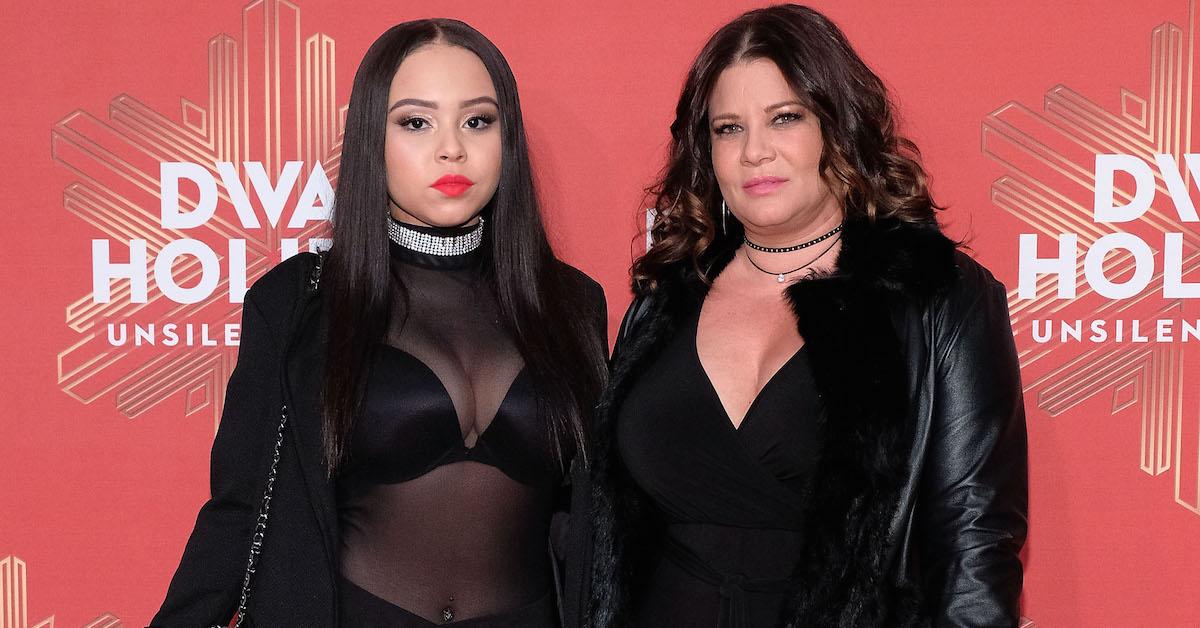 Article continues below advertisement
Karen Gravano and her daughter, Karina Seabrook, are stars on MTV's reality series Families of the Mafia and, as expected, Sammy Gravano's past indiscretions were a topic of discussion on the show.
With all of that being said, where is Sammy "The Bull" Gravano now? The mobster got out of prison in 2017 (and his story is set to be at the center of ABC's special Truth and Lies: The Last Gangster, airing on Thursday, Jan. 27, 2022.
Where is Sammy "The Bull" Gravano now?
After two arrests and 18 years in imprison, Sammy "The Bull" Gravano is finally no longer incarcerated and back to living his life.
In an interview with Fox News ahead of his appearance on Families of the Mafia, Karen Gravano confirmed that the 75-year-old wanted to be on the show because he was interested in spending time with his granddaughter.
Article continues below advertisement
"When he came home, he wanted to rebuild his relationship with my daughter," she said in the interview at the time. "He pretty much spent most of her life in prison. And seeing that I've done shows and a book before, he supported me."
Karen also said that showing her life on TV again for Families of the Mafia would be incomplete without her dad being part of it.
Article continues below advertisement
Because Sammy Gravano was in prison from 2000 to nearly 2018 on drug trafficking charges (which also implicated Karen), he's understandably been adjusting to modern life since he got out.
"He's older now and did over 18 years in prison. So, when he came back home, life was just so different. The world is so different. He had to see things in a new light, like telephones and social media," Karen said. "He's keeping busy and working on his own projects, but he's just taking it day-by-day and enjoying life."
These days, it appears as if Sammy Gravano has put his criminal past behind him. Now, he's focused on bonding with Karina and setting the record straight on his arrests. He also has a podcast, Gravano's Bullpen, which has chronicled his past mob experiences and his personal takes on current events.
Article continues below advertisement
Sammy is the central focus of the new documentary 'Truth and Lies: The Last Gangster.'
Although Sammy has put his past behind him, the former mobster clearly has no problem discussing the criminal underworld. In ABC's new documentary Truth and Lies: The Last Gangster, Sammy is the centerpiece narrating the bloody story of the Gambino crime family and his ties to them. The two-hour special focuses on how Sammy turned on the family by working with the FBI and helped bring down some of its biggest members, such as John Gotti.
Article continues below advertisement
Why did Sammy "The Bull" Gravano go to prison?
Sammy Gravano worked closely with mob boss John Gotti as an underboss in the 1980s, which made it all the more surprising when he turned on Gotti. After learning that Gotti had badmouthed him during a government wiretap, Sammy Gravano decided to work with the FBI. His account of mafia events sent dozens to prison, and though he admitted to plotting multiple murders, he was only sentenced to five years.
After his first prison release, the family moved to Arizona so they could be in the Witness Protection Program. Sammy Gravano also allegedly got plastic surgery so he would be unrecognizable. But he couldn't stay out of his old ways for long, as he continued on with criminal work. He organized a drug ring with his family members, including Karen, son Gerard Gravano, and now ex-wife Debra.
They trafficked ecstasy, which led to Sammy's was arrested in 2000.
Article continues below advertisement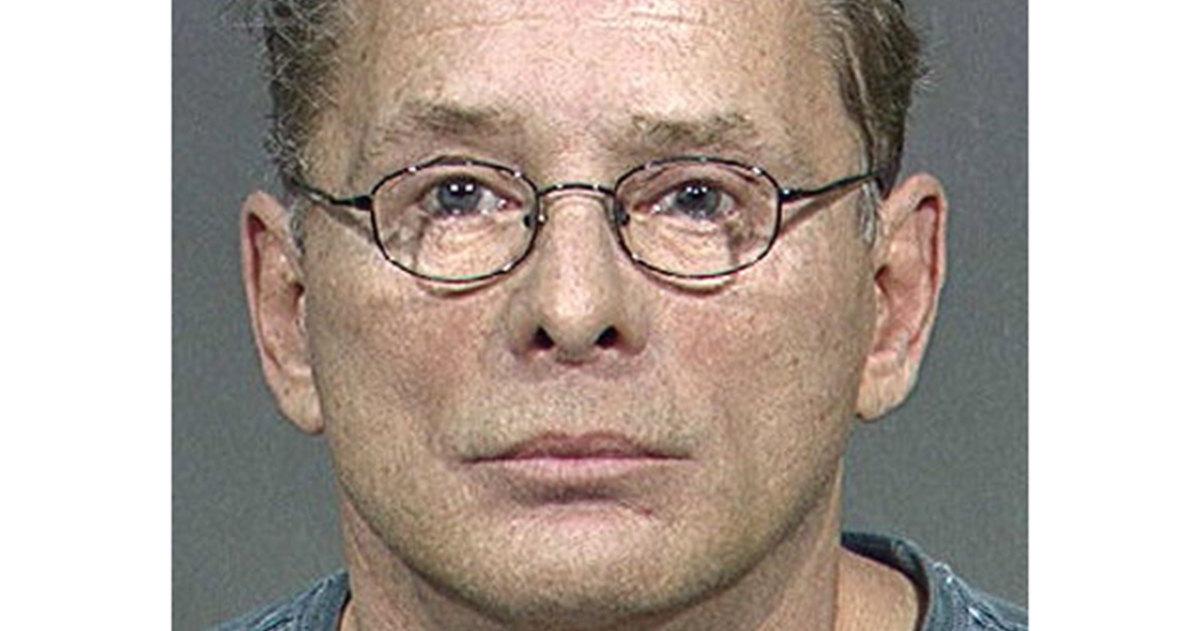 He pled guilty to the charges against him in 2001, and he was sentenced to 19 years in prison in the state of Arizona, and to 20 years in the state of New York.
Sammy Gravano served his time in ADX Florence, a maximum-security prison in Colorado. His sentences for both states ran concurrently. He was released early in September of 2017, and he has been a free man ever since. Gerard got nine years in prison for the drug trafficking charges, while Karen and Debra were merely given probation.