'Practical Magic' Costars Sandra Bullock and Nicole Kidman Have a Bewitching Friendship
Are 'Practical Magic' costars Sandra Bullock and Nicole Kidman friends? Read about the two actresses' recent reunion and long friendship.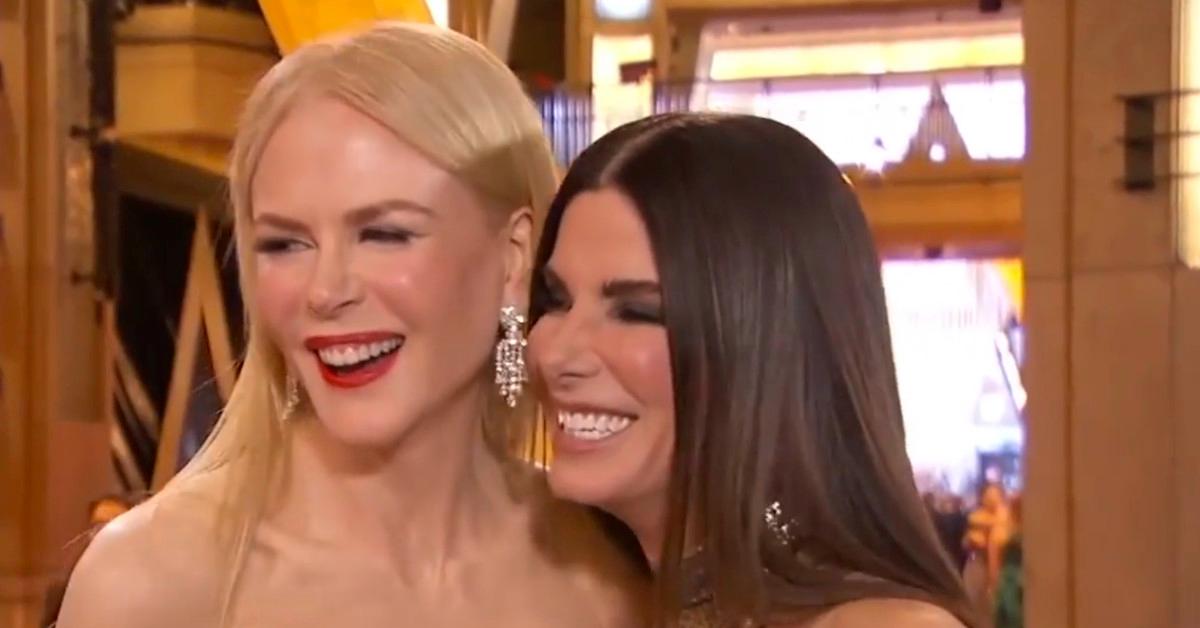 Even two decades after Practical Magic hit theaters, Sandra Bullock and Nicole Kidman are still friends, a fact that only adds to the movie's enduring appeal. The two actresses have each gone on to bigger and better roles — and have earned an Academy Award apiece. But to many millennial viewers, they'll always be the Owens sisters from the 1998 cult classic.
Article continues below advertisement
Are Sandra Bullock and Nicole Kidman friends today?
Sandra Bullock and Nicole Kidman are indeed still friends, as viewers saw on the 2018 Oscars red carpet when Nicole crashed one of Sandra's interviews. "She's doing it again!" Sandra said with mock indignation. "Nicole Kidman always butts into my stuff."
"This is a woman I love," Nicole revealed.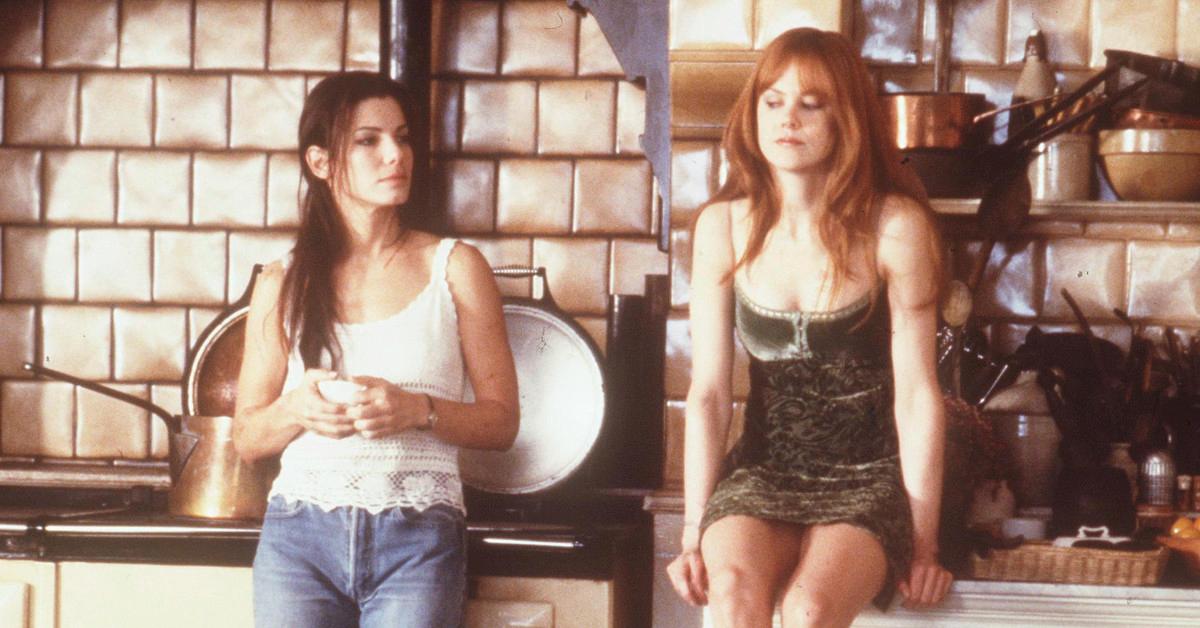 Article continues below advertisement
During the interview, Sandra also offered an anecdote about the movie, in which she and Nicole played sister witches Sally and Gillian Owens: "We were talking about when we shot [Practical Magic] together and we asked her to get the tequila. She came back with her own tequila but we drank it anyway. We were a little drunk."
For her part, Nicole revealed that she loved Practical Magic and had even screened it for her children. "We're really good sisters," she said of her chemistry with Sandra.
"I think we are," Sandra added. "And we're really good drinkers, too."
Article continues below advertisement
Is 'Practical Magic' streaming?
Practical Magic doesn't appear to be streaming anywhere, but it is available for purchase and rental on several digital platforms. Plus, many fans still watch the movie on their old VHS tapes.
Article continues below advertisement
"God love the VHS and all the technology," costar Stockard Channing told Vulture in October 2020. "People can access it now even more so, to the point that they'll see it and re-see it. That's what I've heard when people have mentioned it to me over the years."
Stockard credited the lasting impact of the film to its uniqueness. "And it's very beautiful to look at," she added. "It's well-made, and the performances are wonderful. No slouches here."
Article continues below advertisement
Griffin Dunne, who directed the film, also watched new generations discover the film. "When my daughter was in her late teens, I started to notice that her friends loved the movie and quoted the movie and would freak out when they found out that her father directed the movie," he told Vulture in 2017. "I watched it grow and grow and it's been very touching and unexpected. I've gone out with women who have watched this movie every year with their daughters. It's a lovely kind of surprise."
Article continues below advertisement
Will there be a 'Practical Magic' prequel?
Alice Hoffman wrote Practical Magic, the 1995 novel on which the film was based, and she returned to the story with two prequel novels: 2017's The Rules of Magic and 2020's Magic Lessons. In August 2019, HBO Max ordered a pilot for a TV adaptation of The Rules of Magic which will focus on Sally and Gillian's aunts and uncle.
"In this epic, generational family drama set in 1960s New York City, three troubled siblings — Franny, Jet, and Vincent Owens — wrestle with 'abnormalities' that have kept them isolated," a press release teased. "But the tumultuous times unearth the extraordinary discovery that they are, in fact, descendants of a bloodline of witches. In their aspirational journey towards self-discovery and self-acceptance, they'll contend with grief, war, bigotry, and dark magic, not to mention a centuries-old curse designed to keep them away from love."