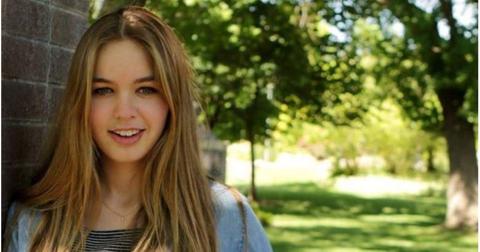 Saoirse Kennedy Hill Opened Up About Her Battle With Depression Years Before Her Death
By Gabrielle Bernardini

Updated
Sad news. The granddaughter of Robert F. Kennedy, Saoirse Kennedy Hill, was found dead on Thursday, August 1, at the family's Cape Cod compound. 
According to the New York Times, medical personnel were called to the Hyannis Port, Mass., home where the 22-year-old was found unresponsive and rushed to Cape Cod Hospital. Unfortunately, the college student was later pronounced dead.  
"Early this afternoon Barnstable police responded to a residence on Marchant Avenue in Hyannis Port for a report of an unattended death," Tara Miltimore of the Cape and Islands District Attorney's Office told the NYT. "The matter remains under investigation by the Barnstable police as well as state police detectives assigned to the Cape and Islands District Attorney's Office."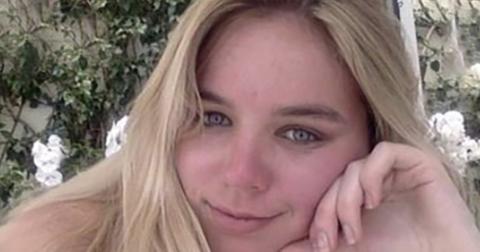 The Kennedy family issued a statement after the death of Saoirse Kennedy Hill.
"Our hearts are shattered by the loss of our beloved Saoirse," the family said in a statement to the NYT. "Her life was filled with hope, promise, and love. She lit up our lives with her love, her peals of laughter, and her generous spirit. We will love her and will miss her forever."  
Saoirse's grandmother Ethel Kennedy, 91, said in the statement, "The world is a little less beautiful today." 
Robert F. Kennedy's widow continued, "She lit up our lives with her love, her peals of laughter, and her generous spirit. Saoirse was passionately moved by the causes of human rights and women's empowerment and found great joy in volunteer work, working alongside indigenous communities to build schools in Mexico. We will love her and miss her forever."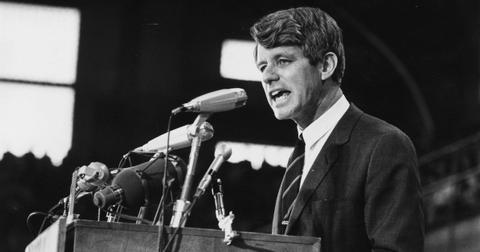 Saoirse Kennedy Hill reportedly died from an overdose.
The NYT is reporting that the young woman passed away from a drug overdose. In a 2016 article for her high school newspaper, Saoirse wrote about her own personal struggle with mental illness and depression. "My depression took root in the beginning of my middle school years and will be with me for the rest of my life," she wrote.  
She continued, "Although I was mostly a happy child, I suffered bouts of deep sadness that felt like a heavy boulder on my chest. These bouts would come and go, but they did not outwardly affect me until I was a new sophomore at Deerfield." The then-high school student became withdrawn from her friends and family.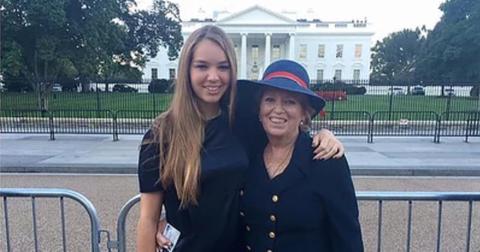 "I attempted to take my own life," she confessed. Adding, "I went to treatment for my depression and returned to the valley for my senior year. I didn't care that students thought that I had left because of an eating disorder, or that I had been bullied, but it concerned me that my teachers and advisors didn't know what I had been going through."  
Saoirse's open letter in the paper pointed out the administration's lack of resources when it came to talking about mental illness. "We are all either struggling or know someone who is battling an illness," she wrote. "Let's come together to make our community more inclusive and comfortable." 
Our thoughts are with the Kennedy family during this difficult time.