Sarah Tangye's Looking to Advance Her Music Career Following Filming for 'Byron Baes'
Netflix's 'Byron Baes' is the latest reality series that focuses on a gaggle of Influencers, including Sarah Tangye who hopes to get her music in more people's ears.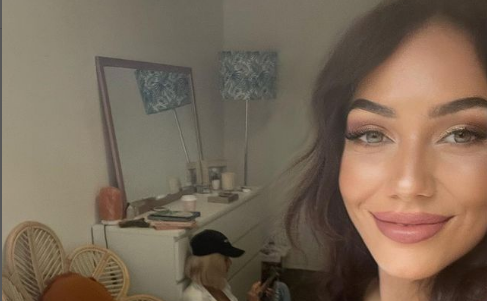 It seems like every single streaming service has decided to launch their own "influencer" themed series. Whether it's Netflix's Hype House or Hulu's The D'Amelio Show, reality TV producers want to see if people are willing to watch influencers on TV as much as they watch them on TikTok or Instagram.
This is the thought behind Byron Baes, where featured personalities like Sarah Tangye try to get some eyes on their endeavors. For Sarah, it's music.
Article continues below advertisement
Sarah Tangye is using her time on 'Byron Baes' to try and put more eyes on her music.
Her stage name is St. James and she released her first-ever solo track on Spotify called "Reckless Life," which you can listen to here. As of this writing, the song is currently sitting at a little over 12,000 listens. Prior to getting on the show, Sarah's Instagram feed was filled with modeling and travel photos, along with pics of her in the studio pumping out the jams.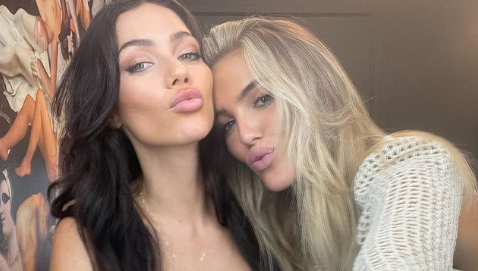 Article continues below advertisement
The Melbourne-based TV personality says in the series that she moved to Byron Bay in a bid to open up her creativity. According to Reality Titbit, Sarah has been a musician and performer since she was a child, learning to play piano and performing on stages in Australia from 2015 onward.
In the show, she gets into a love triangle involving Nathan Favro, and while the two hit it off and follow one another on social media, they don't appear in any photos together on their respective social media feeds. Sarah does confess in the series that she feels like leaving the Bay at one point, as she felt alienated from the other female personalities on the program.
Article continues below advertisement
The third in that triangle, Elias Chigros, takes a liking to Sarah, which in turn stirs up drama between him and Nathan.
While Sarah did say she wanted to move back to the Gold Coast, her Instagram posts suggests she's still living in Byron Bay and working on her music career.
Article continues below advertisement
What's more, is that she's snapped some selfies with folks she appeared to have beef with on the show. It's hard to tell if that beef was real and they've gotten over it or whether it was just a case of editing singular moments that were blown up to appear more dramatic than they really were.
Article continues below advertisement
And while there are a lot of positive comments encouraging Sarah and her music career, it seems that there are a few folks who aren't exactly thrilled with the fact that there are influencers "pretending" to live glamorous lives in Byron Bay, and one Instagram user employed some particularly harsh language on one of Sarah's posts.
@puzl.foe wrote, "I lived in Byron for a couple years in like 2008 and still get back there regularly plenty of friends still there ... Please, you are nothing of what Byron is. I noticed ... you are never on the street or with the people. ... You people are parasites, wankers, pretenders."
Article continues below advertisement
What do you think? Have you checked out Byron Baes or any other influencer-focused shows?