Like Many 'Buffy' Fans, Sarah Michelle Gellar's Daughter Is #TeamAngel (EXCLUSIVE)
Sarah Michelle Gellar opened up exclusively to 'Distractify' about which 'Buffy the Vampire Slayer' character her kids love.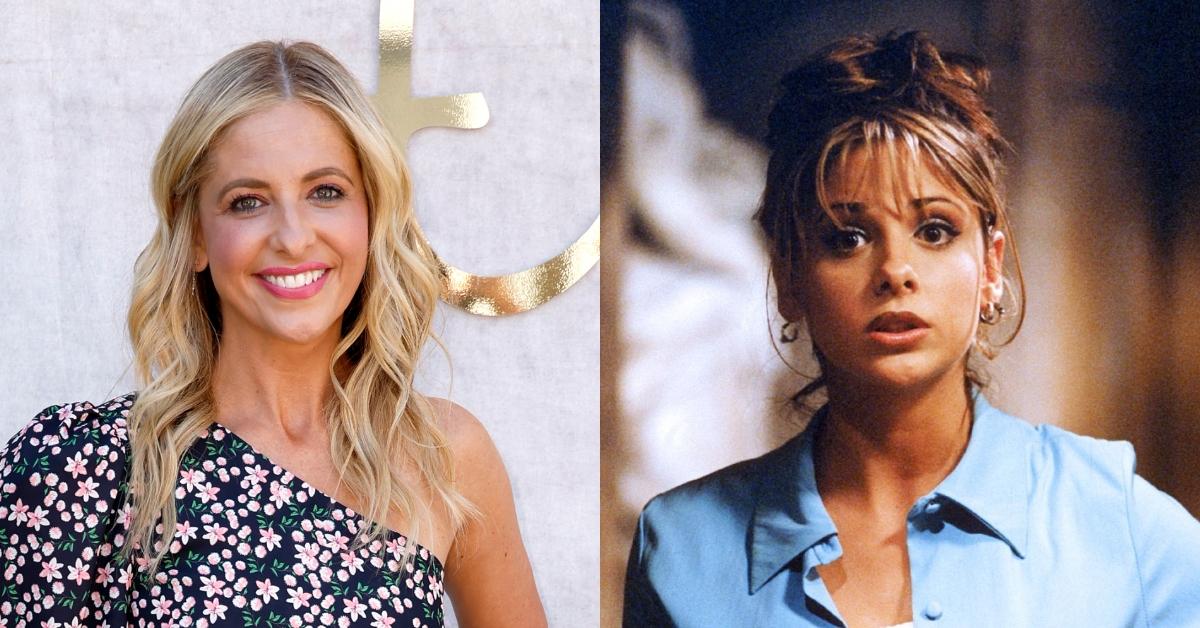 Though she's no longer sharpening her wooden stake (aka Mr. Pointy), Sarah Michelle Gellar is still slaying.
Since starring as Buffy Summers on the hit late-'90s series Buffy the Vampire Slayer, the 45-year-old has expanded her career to include the food and lifestyle space. She co-founded the cooking company Foodstirs in 2015 and released her own cookbook, Stirring Up Fun with Food, in 2017.
Article continues below advertisement
With a passion for developing projects in the food space, Sarah has partnered with Wells Fargo Active Cash Visa Card, to encourage other people to try new things and activate their own personal dreams.
Distractify spoke exclusively with the actress, who opened up about her own passion projects that were sparked during COVID, the legacy of Buffy the Vampire Slayer, and what her kids think of the iconic show.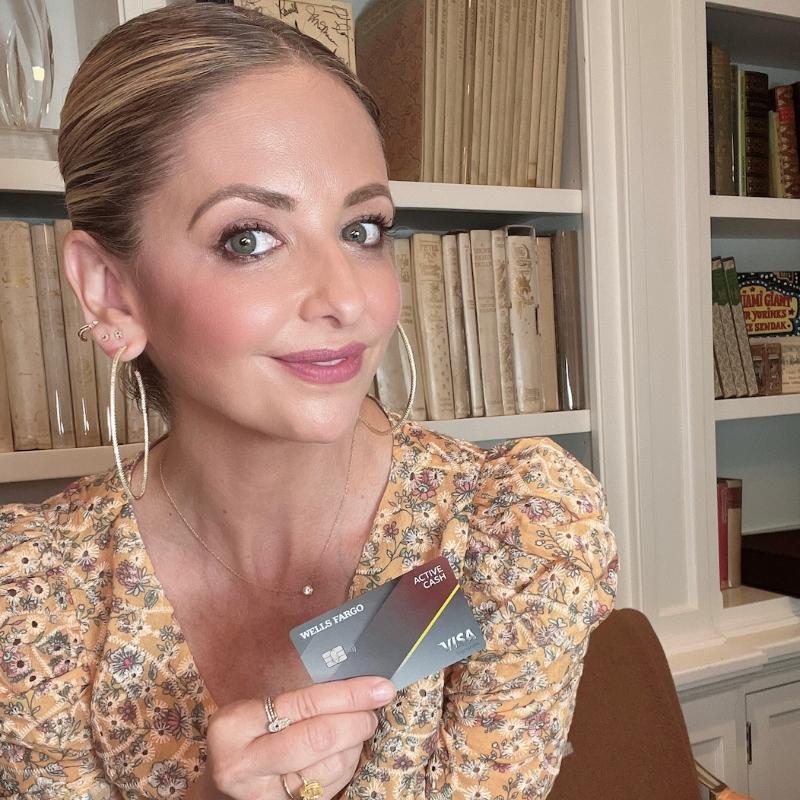 Article continues below advertisement
Sarah Michelle Gellar talked about her kids' passions and gardening with her husband.
Though Sarah is from New York City and gardening is — according to her — not in her DNA, her passion for sustainable produce, combined with the coronavirus lockdown, sparked the mother of two to take up gardening with husband Freddie Prinze Jr. in the last two years.
"As a family, we did this together. We picked ... we grew and we watered and we fed it and we had some roadblocks along the way. ... But now we have this beautiful garden," Sarah told us.
When she's not working or taking time to tend to her garden, Sarah told us that she spends her weekends at dance conventions with her daughter, Charlotte, 12.
According to Sarah, her daughter's passion for dance was reignited during the pandemic after she started "watching dance videos" and participating in an outdoor neighborhood recital.
Article continues below advertisement
As for her son (Rocky, 9), Sarah revealed that he wasn't "super into athletics" before COVID, but after playing sports outside with his friends, he now "plays on a football and a basketball team."
When the kids weren't engaging in extracurricular activities outside, Sarah revealed that she and her family binge-watched Buffy the Vampire Slayer during lockdown.
Article continues below advertisement
Sarah Michelle Gellar said her daughter is #TeamAngel.
Though the world knows her as TV's iconic "chosen one," who is forced to defend the world against vampires and demons, Sarah's two kids know her simply as: mom.
During the height of the coronavirus pandemic, Sarah revealed on the Kelly Clarkson Show that she and her kids decided to watch Buffy the Vampire Slayer together for the first time.
So, we couldn't help but ask Sarah what her two adolescent kids thought of the iconic series.
"It was interesting to sort of watch what they took from it," Sarah told Distractify. "My daughter was the typical girl, right? She loved Buffy and Angel ... She was like a whole [team] Buffy [and] Angel, but she also really loved Riley. Which makes sense, because I know he wasn't as popular but I could see where she got that. [...] And of course, my son, you know, liked all the villains."
Article continues below advertisement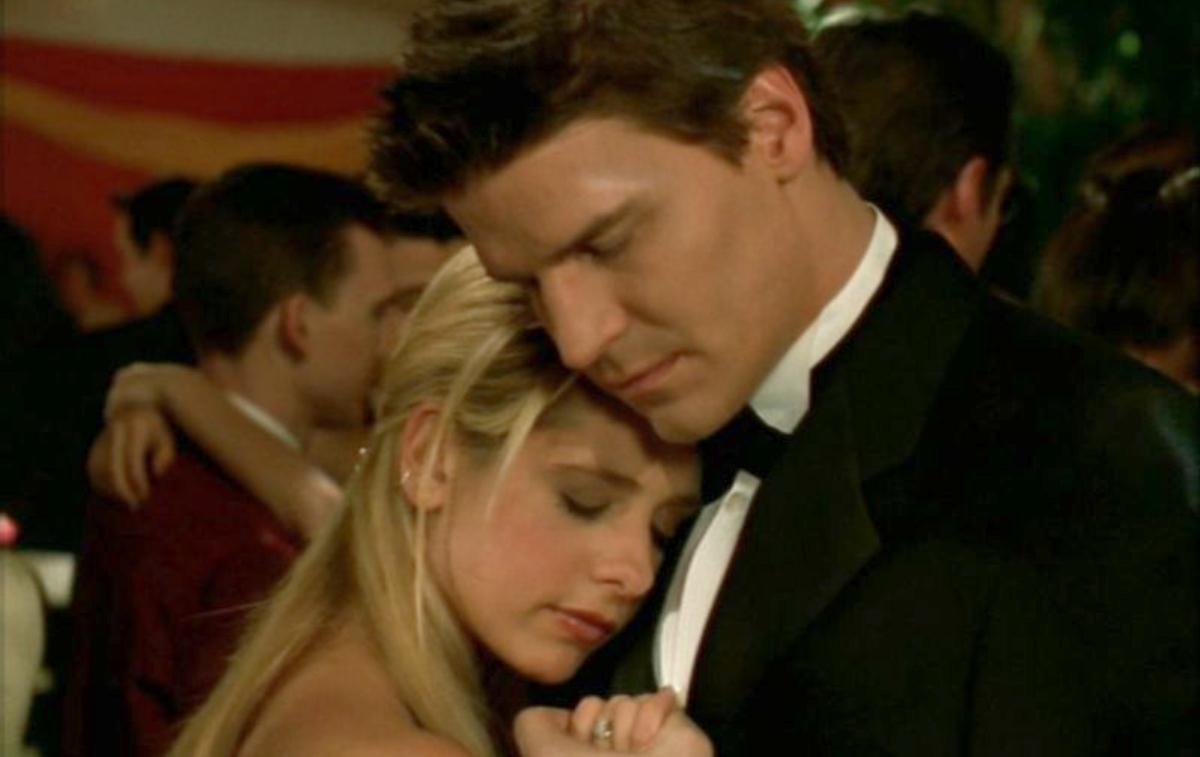 Though the legacy of Buffy has forever been cemented in television history for its portrayal of a strong female character, LGBTQ+ love stories, and more, Sarah told us that she didn't gain any cool points with her kids after they watched their mom on TV.
"I pretty much lose those on the daily for things I do," she laughed, adding, "My daughter, I think, thinks I'm cooler than my son does."
Article continues below advertisement
Sarah Michelle Gellar reflected on the legacy of 'Buffy' 25 years later.
Celebrating 25 years since Buffy Summers first graced our television screens, Sarah opened up about why she thinks the show struck a chord with audiences and has had a lasting impact.
"As an actor, you hope to do something that stands the test of time, that makes an impact that's important to people, and I've been fortunate enough that I've gotten that even more than once. But Buffy told the story in a way that it had never been told before," she explained to us.
"The only time that we'd really seen teen stories before was like the John Hughes era, which was like finding your guy, right? ... It was really always about the guy. It was never about the girl finding her power. And I think [Buffy] was the first time we really saw that. But at the same time, it wasn't so much woman-centric that it alienated the male gender," she continued. "And on top of that ... to utilize the monsters, it was really just a metaphor for the horrors of adolescence. So that's something that everybody could identify with. So maybe you weren't a vampire slayer, right? But we all had to slay our own demons in that time and to find ourselves."
Article continues below advertisement
Sarah Michelle Gellar and Wells Fargo Active Cash Visa are kicking off the #PassionProject Sweeps by giving 10 people a chance to win $400 to help activate their passion projects.