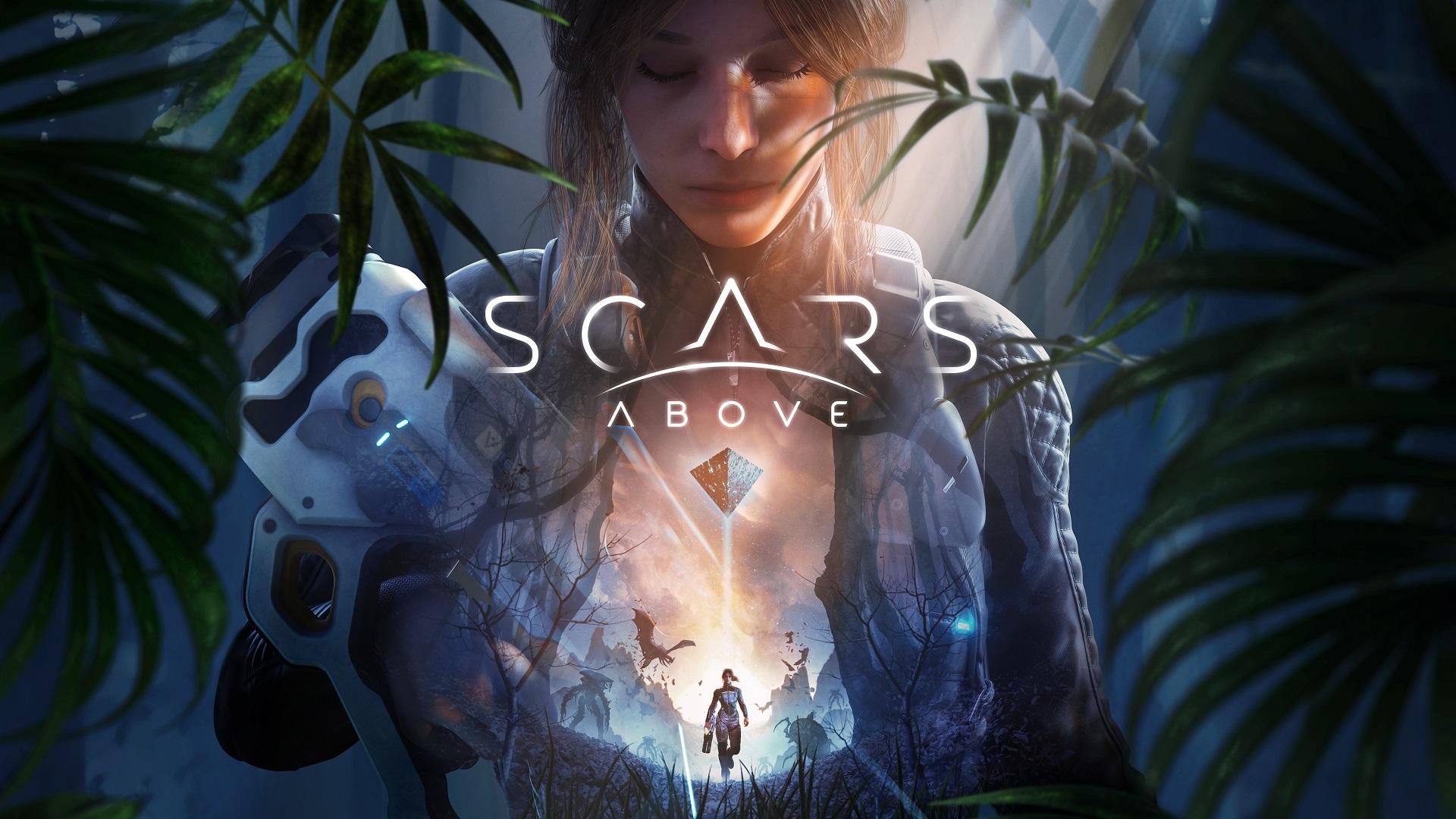 'Scars Above' Review: Rewarding Elemental Gunplay Overshadowed Its Weak Story
In the torn sky above grasslands and bounding hills of an alien planet, a macabre blue pyramid pulsating with strange energies hung ominously in Scars Above. A rising storm would shroud the foreign object in an opening sequence, pivoting my attention to a scarcely visible black figure towering unfazed in the distance.
Article continues below advertisement
This is one of many thematic set pieces of imagery within Scars Above that illustrates how little humankind comprehends the unknown across our universe, extending into gameplay when puzzling together how to defeat malformed enemies teeming over the exotic world.
The backbone of Scars Above, alongside its mechanical beats, felt simple yet clever but ultimately stumbled in some spots to bring it all home. Here's our review:
Scars Above
Our Rating
Scars Above is an ambitious sci-fi shooter offering challenging fights, and a clever elemental weapon system, but its narrative feels hollow and some skills are overpowered, belittling the toughest encounters in the game.
Developer: Mad Head Games
Publisher: Prime Matter
Platforms: PS4, PS5, Xbox One, Xbox Series X/S, and PC
Release date: Feb. 28, 2023
Article continues below advertisement
Mad Head Games, the minds behind Scars Above, has created a sci-fi adventure shooter game with a challenging action-focused edge. It takes notes from the Dark Souls formula with pseudo-bonfires and limited health items and has hints of Returnal and Remnant: From the Ashes under the crust of its gameplay and scenery.
Its story revolves around a handful of scientists and engineers called the SCAR team sent out to investigate The Metahedron, a colossal alien structure appearing smack dab near Earth.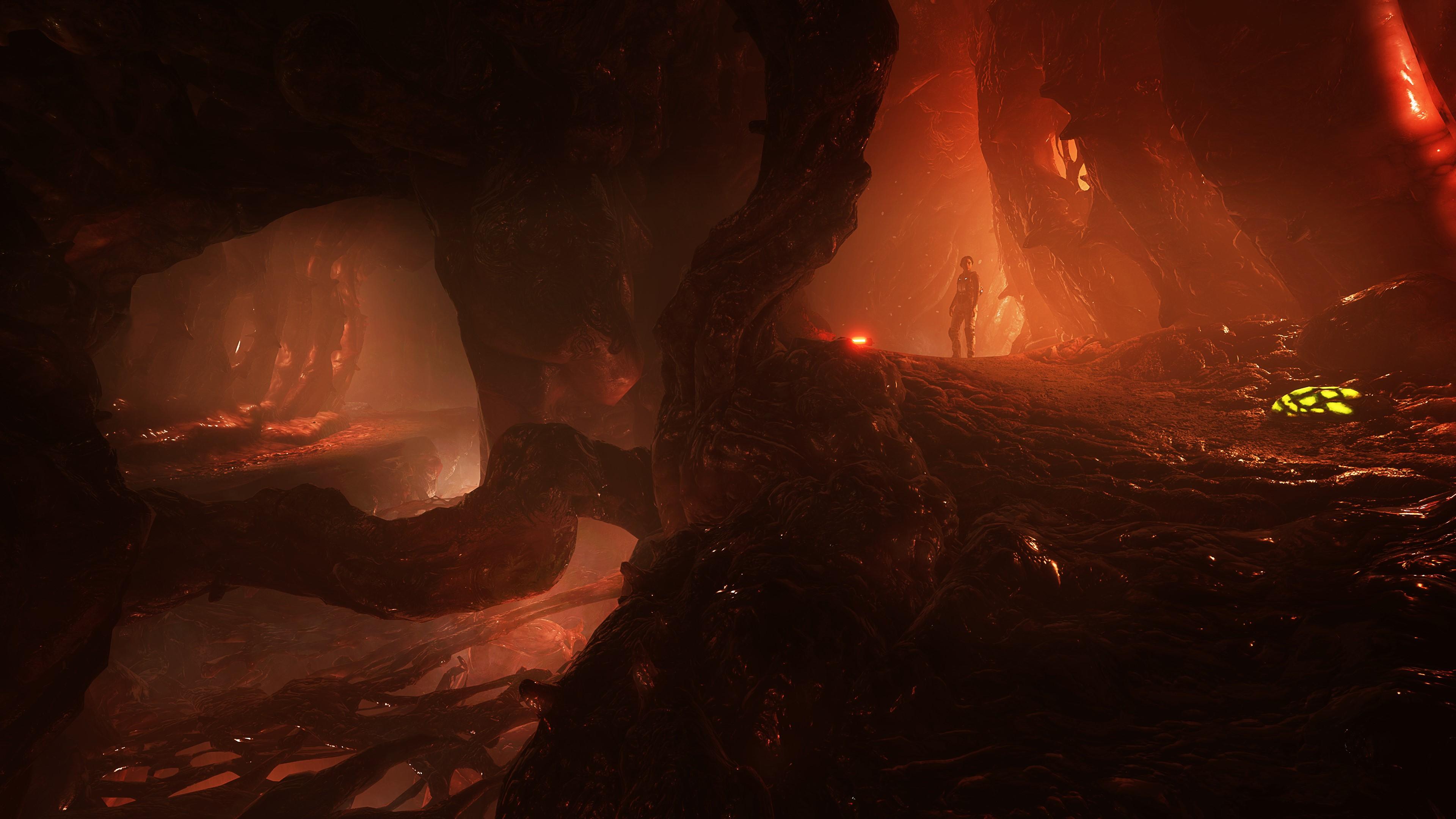 Article continues below advertisement
In sci-fi horror flick fashion, everything goes wrong when The Metahedron pulls in their spaceship, dropping them headfirst onto a dangerous planet — stranded somewhere in the all-encompassing cosmos. Unfortunately, this world also is a violent playground for all forms of beasties, and players will slowly unfurl the mystery of their origins in order to survive.
Without spoiling anything, the main character, Kate, is chosen to receive strange, undying powers. Players will control her as they explore various biomes while searching for SCAR members and finding a way home.
Scars Above has a predictable setup for its story, but I was pleasantly surprised by the touches of commentary concerning human progression and how finding answers could instigate our demise. The characters in Scars Above and some of their interactions were largely unremarkable, though.
Article continues below advertisement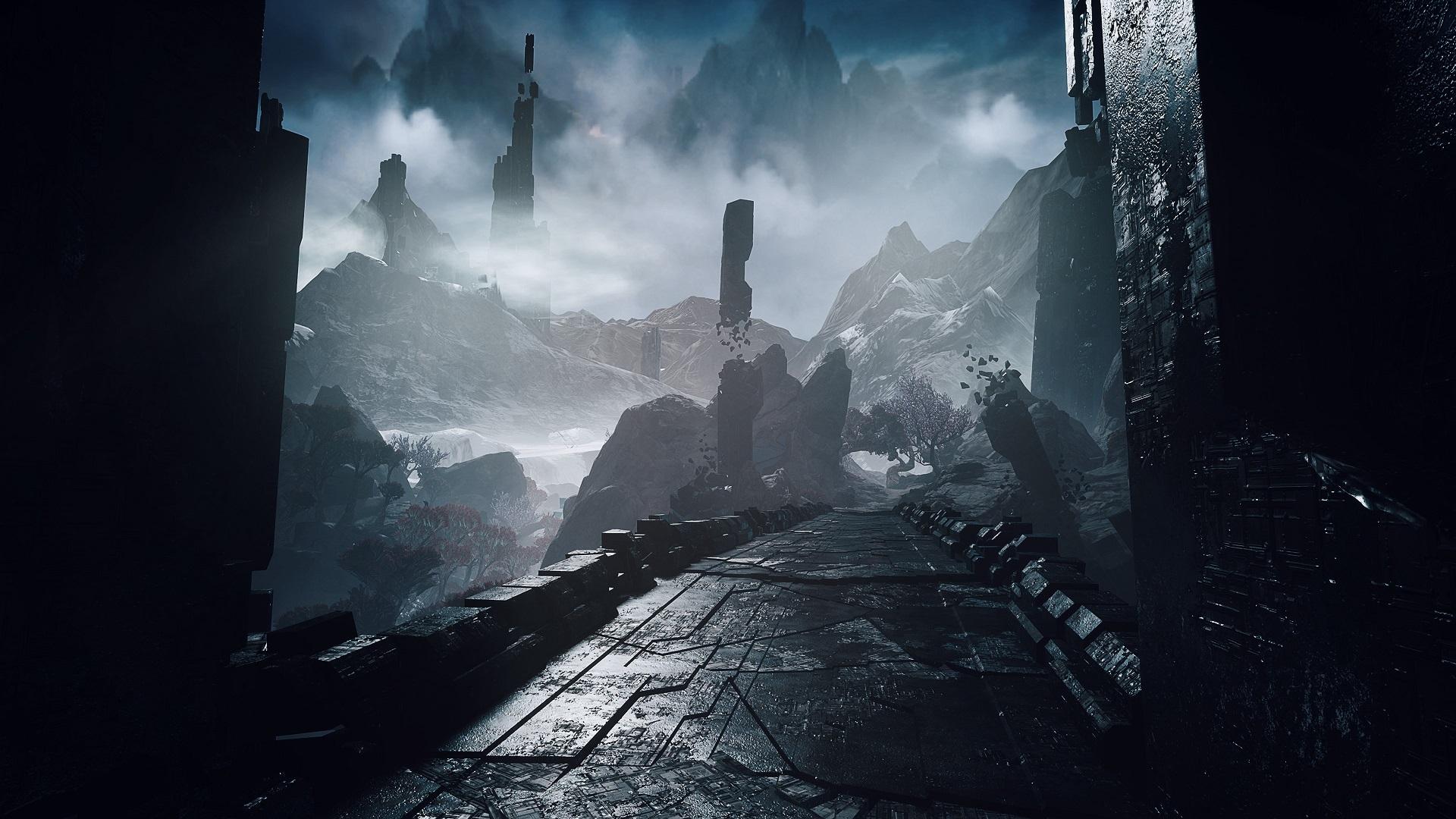 Often I sought to find a connection with Kate beyond her strive for safety, but much of her dialogue felt hollow and thrown in to push me forward rather than lingering in her fears about this new world. Eventually, the story became a backdrop for me, and the gameplay overshadowed what the developers intended to be a compelling narrative.
Article continues below advertisement
As I romped through boggy swamplands and frigid peaks, chopping down gnarly white-skinned spiders was easy enough, but nailing down a hulking brute with armored skin forced me to evolve in combat. The game's weapons, enemies, and environments represent specific elements that can combine or subtract from whatever you dish out.
I could use a chargeable pyrokinetic gun to hit gooey orangish-red weak spots on enemies or melt patches of ice underneath them. The cryogenic arc shooter could freeze agile mobs and boost the shots from my electric rifle. In swamps, firing off an electrifying round at the water could even spread to multiple enemies — saving me from getting swarmed.
Article continues below advertisement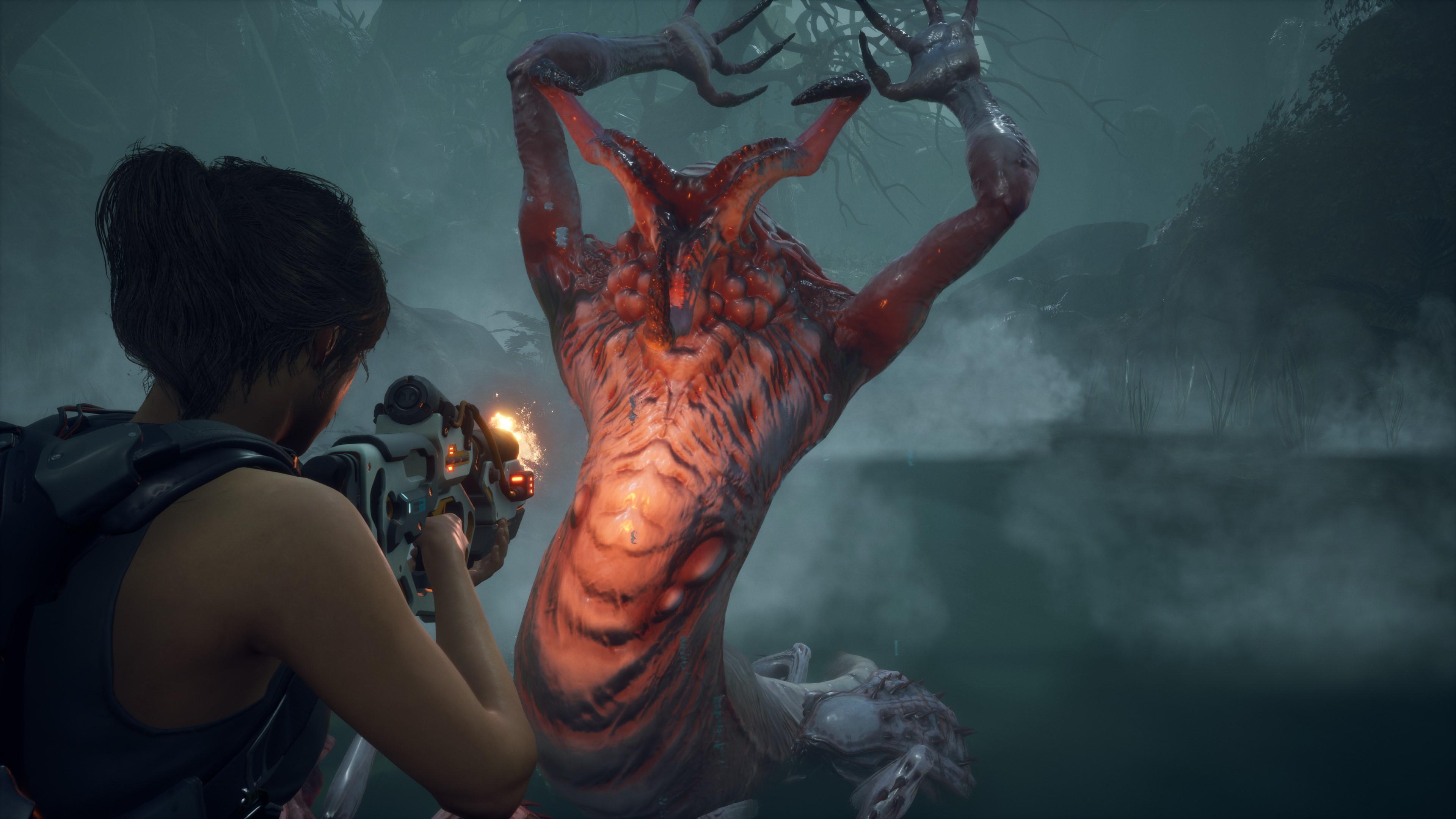 Bosses in Scars Above were basically knowledge tests I had to pass to proceed, giving me a heavy-handed death if I did not incorporate particular elements. By keeping tabs on how I dealt with enemies in the past, I could devise a strategy for anything thrown at me.
Article continues below advertisement
Gaining wisdom and wielding it as a weapon made learning powerful in Scars Above. With the help of Knowledge Cubes, which are alien fragments feeding experience to unlock abilities for Kate, I could improve her healing items, weapon power, endurance, and more through a skill tree.
Midway to the top of the tree, the difficulty in Scars Above is trivialized by specific skills, making healing too good and resources easily replenishable.
With every ability in the game unlocked, enemies become pushovers, and battles were no longer intuitive or worthwhile. The gadgetry Kate whips up to stop enemies within a time bubble or spread flammable chemicals also shaves off all challenges when mixed with overpowered skills.
Article continues below advertisement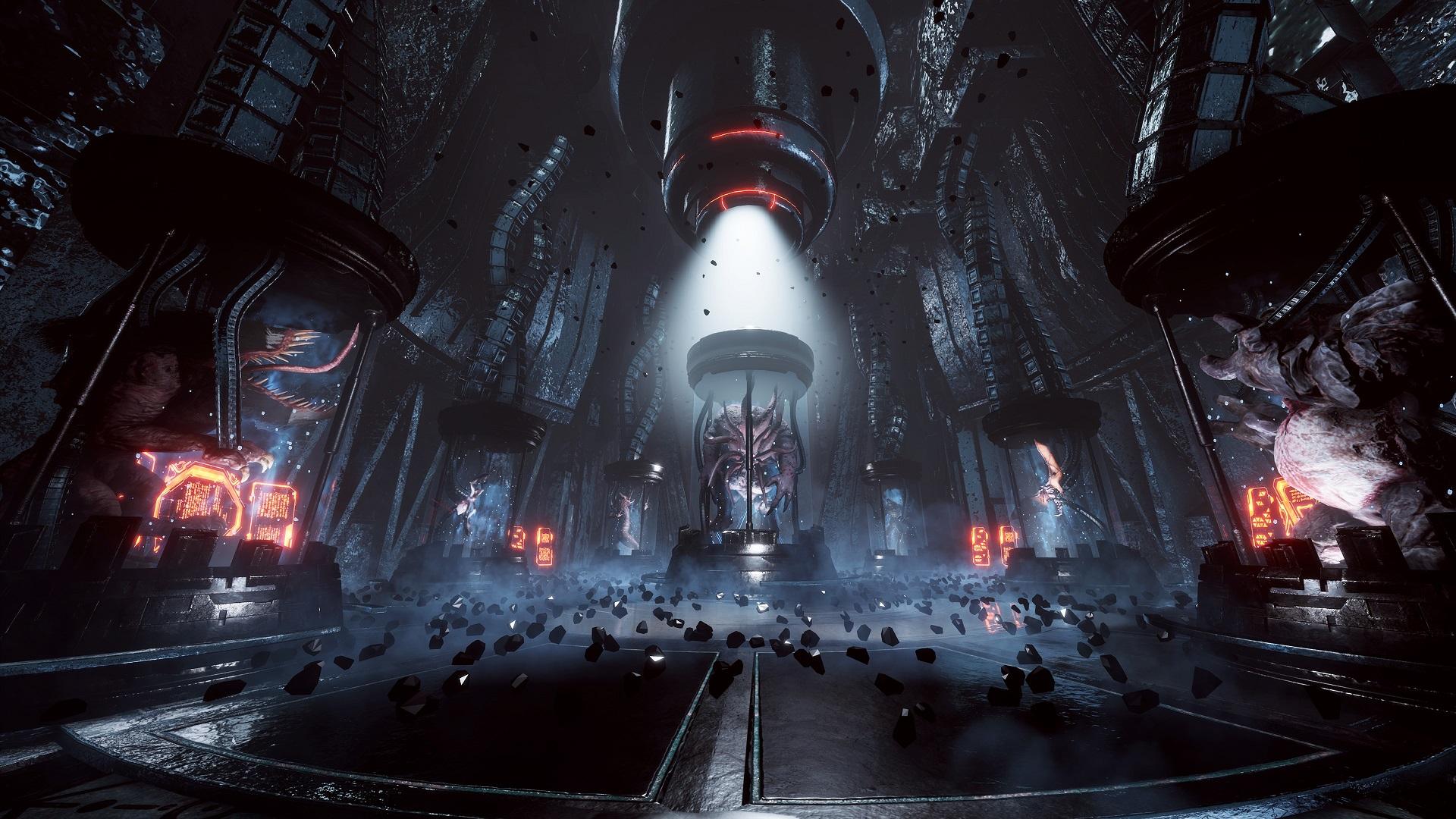 Despite its shortcomings, I enjoyed my time with Scars Above. The team over the game understood how to make a fascinating combat system tied into the framework of its themes.
However, the game does lack impactful character moments and dialogue, which could have been solved by finding quiet areas on the planet to expose more about them. While the narrative isn't a strong point of Scars Above, it's still a solid game but needed more time in the oven.
Scars Above is now available for PS5, Xbox One, Xbox Series X/S, and PC.