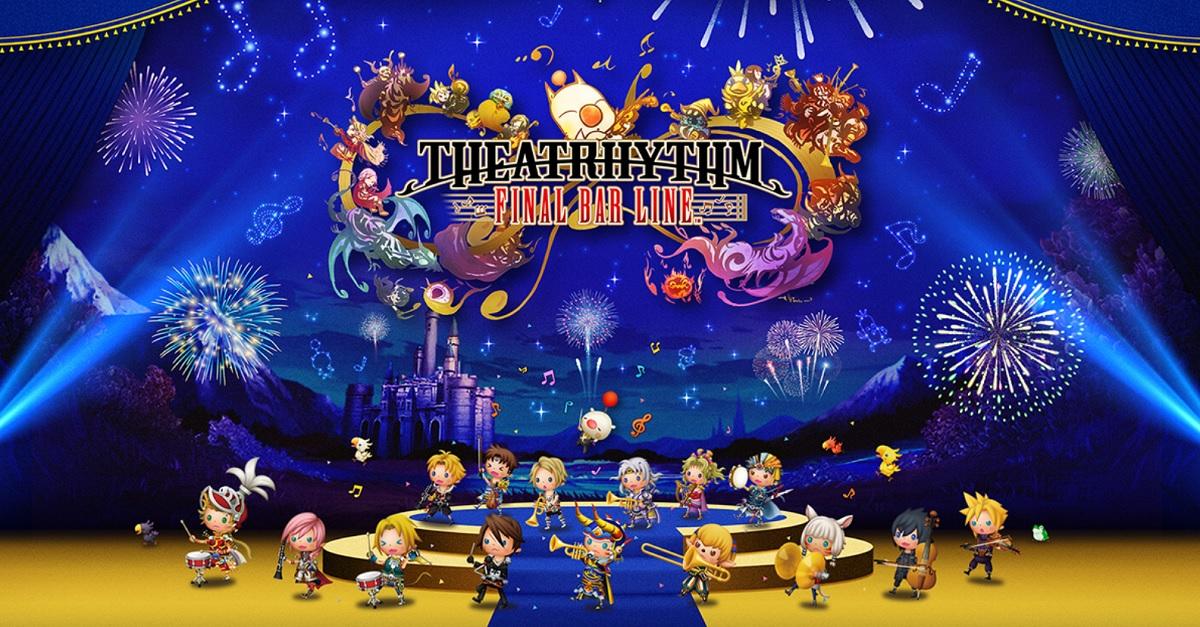 'Theatrhythm Final Bar Line' Review: A Must-Have for 'Final Fantasy' Fans
Some of my favorite Final Fantasy games in the past have been the off-kilter spin-offs that deviated from the franchise staples. I've played my fair share of numbered entries growing up, but some of my favorite games include original Dissidia and Dissidia Duodecim fighting games on the PSP. Then there was Theatrhythm Final Fantasy. Originally released on the Nintendo 3DS in 2012, the game was a celebration of the many memorable songs and scores from across the Final Fantasy franchise.
Article continues below advertisement
It was easy for me to fall in love with the game as it reacquainted me with some favorite emotional melodies from the series while also introducing me to the fantastic background music from games I've yet to cross off my list. In the years since its release, Theatrhythm rolled into my Final Fantasy nostalgia as one of my favorite entries into the franchise. Now in 2023, Theatrhythm Final Bar Line has reminded me all at once of what I love about both the original game and Final Fantasy as a whole.
Theatrhythm Final Bar Line
Our Rating
A highly entertaining love letter to the franchise's long list of beautiful soundtracks with tons of replayability.
Developer: Indies zero Co.,Ltd
Publisher: Square Enix
Platforms: PS4 and Nintendo Switch
Release date: Feb. 16, 2023
Article continues below advertisement
Theatrhythm Final Bar Line is the latest entry in the Theatrhythm games, which includes three Final Fantasy-themed titles, a Dragon Quest-themed spin-off, and an arcade version that was released in 2016. Like its predecessors, Final Bar Line is a rhythm game in which players must push buttons and prompts to the beat of a song.
The game features three different gameplay modes. There are Field Music songs, where the prompts move on a side-scrolling map and you'll slide certain prompts up and down; Battle Music, where you have to tap in rhythm to trigger attacks and defeat an onslaught of enemies; and Event Music, where you can play a song while a special movie is shown in the background. The game also features some classic Final Fantasy RPG elements, where players can build parties and even equip items.
Article continues below advertisement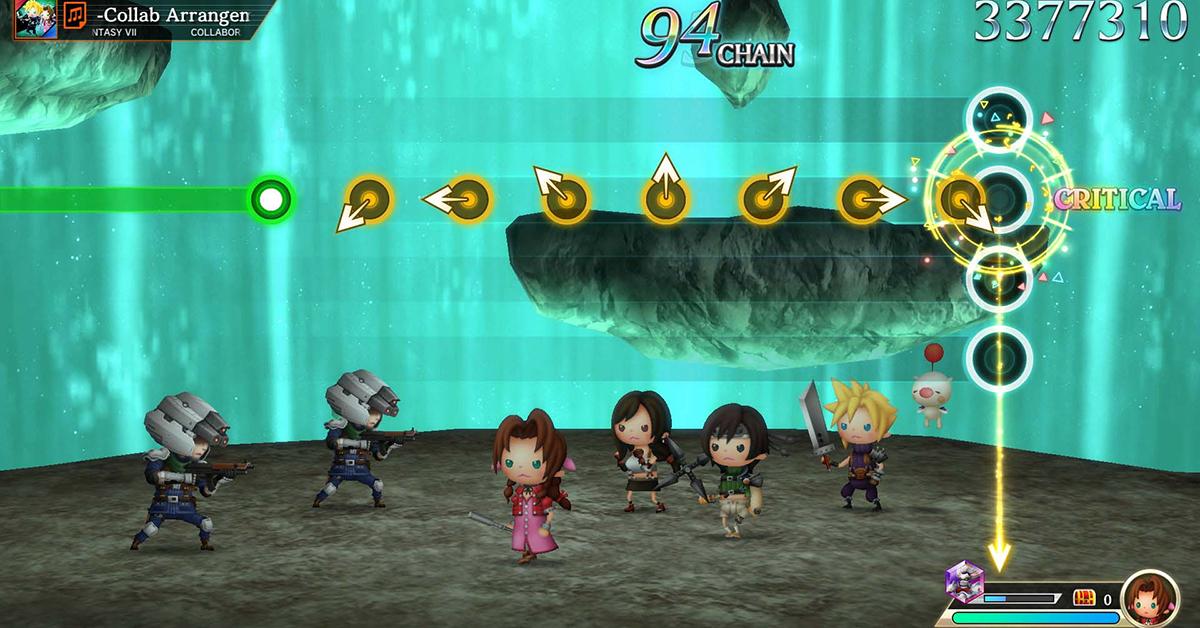 "Love letter" is the operative term when it comes to a game like Final Bar Line. The base game features nearly 400 tracks from games I through XV and beyond, including some dramatic bangers ripped straight from their classic titles. You can also put together 4-member RPG parties using a variety of characters from every single Final Fantasy game. Final Bar Line hardly leaves any stone unturned when it comes to repping a particular title.
Article continues below advertisement
One of the greatest strengths for just about any Final Fantasy game has often been its memorable theme songs and background music. It's through that history of incredible music that Final Bar Line shines. With such an enormous library of songs, it's easy to get sucked into playing the soundtrack from your favorite FF game for hours on end to find that one track you love or beat your high score.
The rhythmic gameplay of this little spin-off series has been fine-tuned to near perfection, making a smooth transition from handheld systems to newer consoles. The mechanics are deceptively easy to learn but challenging to master as a song will throw some surprising twists and prompts to keep you on your toes.
Article continues below advertisement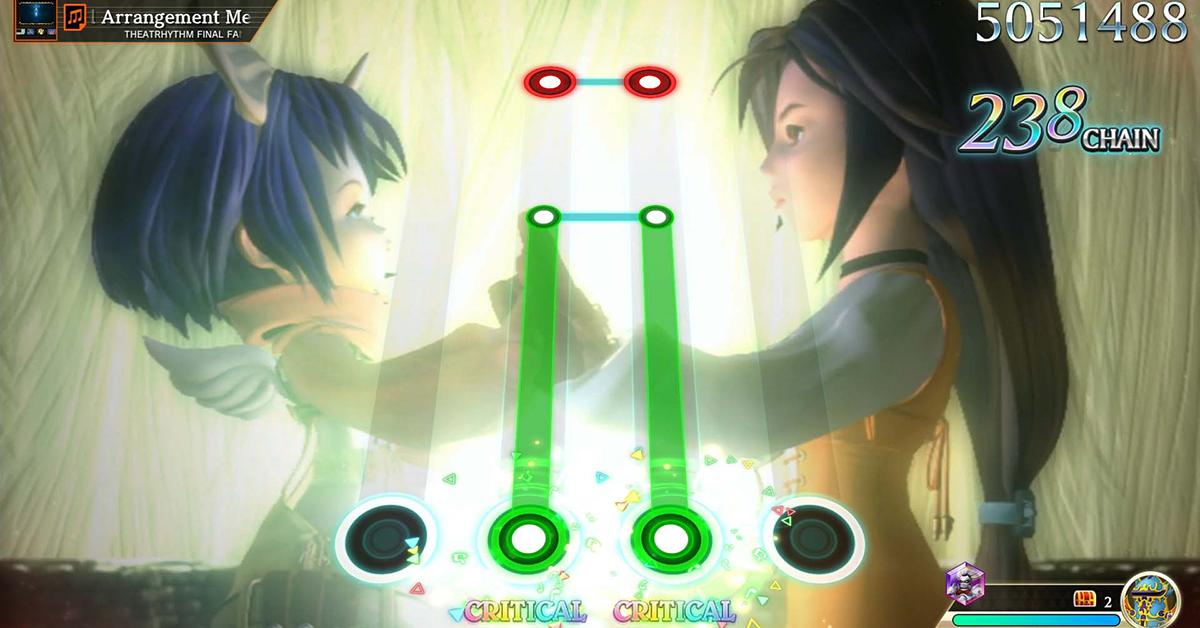 But it's all worth the effort to be able to enjoy the classic sounds of Final Fantasy in such an entertaining and gratifying way. There's no shortage of nostalgia and fun to be had as you rediscover your favorite tunes or fall in love with songs from Final Fantasy games you've never played before. Even for folks who have played Theatrhythm before, Final Bar Line represents the pinnacle of what this cute little spin-off is truly capable of.
Theatrhythm Final Bar Line comes out on PlayStation 4 and Nintendo Switch on Feb. 16.