Next Time There's Scary Turbulence on Your Flight, Remember This Jell-O Comparison
We've all experienced scary airplane turbulence, but what causes it? It's frightening when we feel the plane shake and move, so we need science!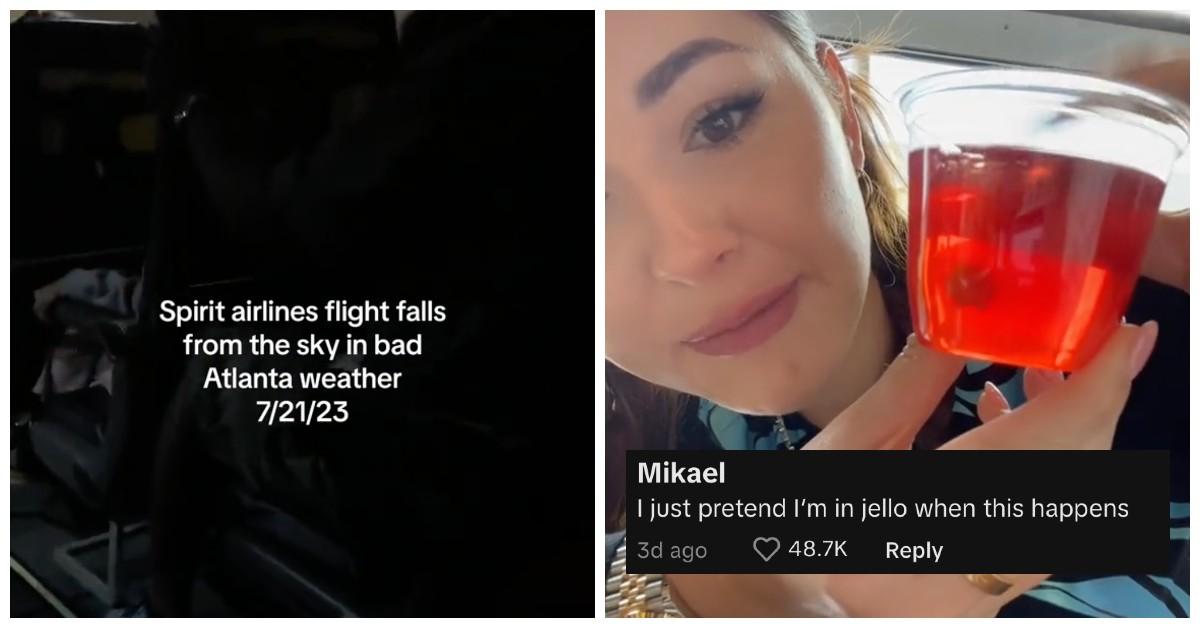 One of TikTok's newest trends is to share quick clips of some of life's most terrifying moments, such as scary airplane turbulence. After TikToker Allie Merwin shared a clip of the passengers literally screaming during a turbulent bit of their flight, many people came to the comments sections to share their own experiences with bumpy rides.
Article continues below advertisement
Luckily for us, social media is full of not only airplane passengers but also flight attendants, pilots, and experienced travelers to tell us what's really going on when an airplane hits some turbulence. And the number one thing they all say that we can quickly agree with is to not let a little turbulence scare you away from summer vacation!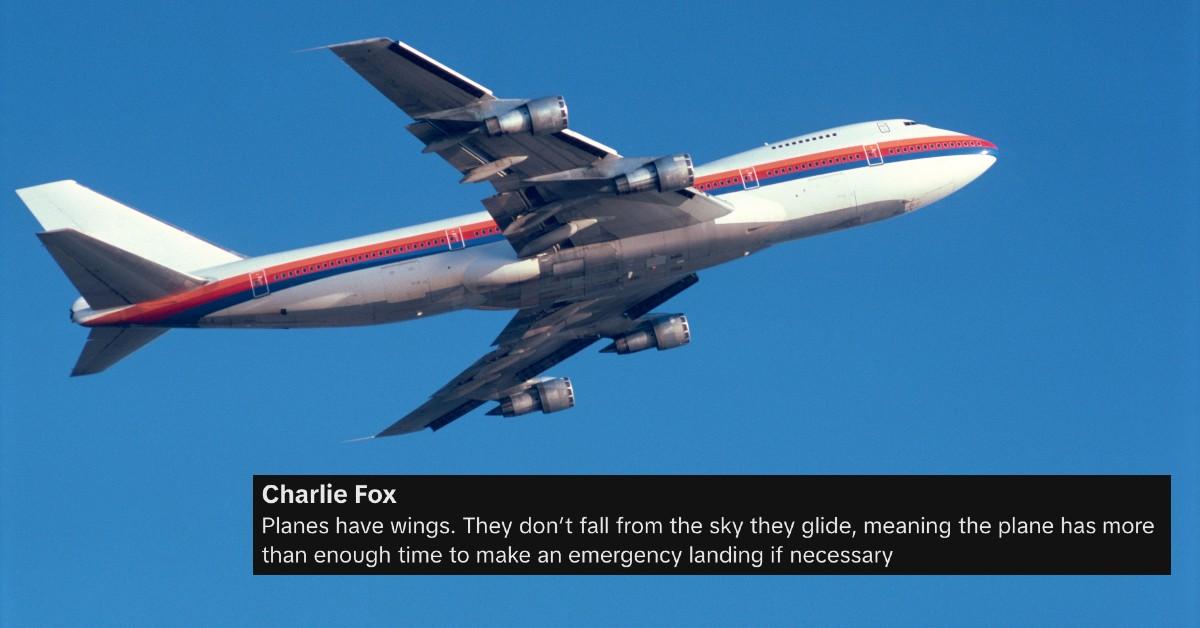 Article continues below advertisement
An influencer passed along info that a pilot gave her, explaining why scary airplane turbulence is like being in Jell-O.
A lot of people are afraid of flying and rightfully so — airplanes are basically just giant metal tubes full of humans and luggage speeding through the air. Some people are so scared to fly that they've avoided going on an airplane. Others have routines to keep their nerves in check that typically include Xanax, alcohol, or some other relaxing substance.
For those of us who fly frequently, we know that turbulence is nothing to be afraid of. But that doesn't stop us from freaking out when it gets extreme! There's nothing more terrifying than putting your life in a vehicle … and then that vehicle starts shaking aggressively. Some turbulence can get so bad that it makes people sick (sadly I am one of those people).
Article continues below advertisement
But luckily, influencer Anna Paul gives us some scientific tips (which she says she got from a pilot) to feel a little less scared when the bouncing begins. She holds up a small container of Jell-O and a crumpled-up napkin that she puts in the Jell-O. "That's you flying through the sky," she says of the napkin in the Jell-O. "There's pressure from the bottom, pressure from the top, from the sides, pressure coming from everywhere."
Article continues below advertisement
"Now when there's turbulence, it's like this," she says, hitting the top of the Jell-O with her finger. That makes the Jell-O jiggle, and the napkin jiggle along with it, but the napkin doesn't fall or sink. "It's stuck in there because there's pressure coming from the bottom and the sides … It's not going to automatically fall just because it's shaking and there's never been a plane crash from turbulence, so you do not have to be scared."
Phew! That is honestly such a relief. Never a plane crash from turbulence? Now when I fly, I'll just use that bumpy ride like a rocking chair to put me to sleep. Even still, now that we know how turbulence is actually affecting the plane, we're still wondering what causes turbulence.
Article continues below advertisement
What causes airplane turbulence? There are a few different factors.
The Federal Aviation Administration (FAA) describes turbulence as "air movement created by atmospheric pressure, jet streams, air around mountains, cold or warm weather fronts, or thunderstorms. It can be unexpected and can happen when the sky appears to be clear."
It's actually one of the main reasons we're required to wear seatbelts, even loosely, on planes. If there's sudden and unexpected turbulence, a passenger without a seatbelt could fly up and hit their head. While injuries during turbulence are fairly common, as long as you follow the flight attendants' instructions, you should be OK, even during one of the worst turbulence events.
Article continues below advertisement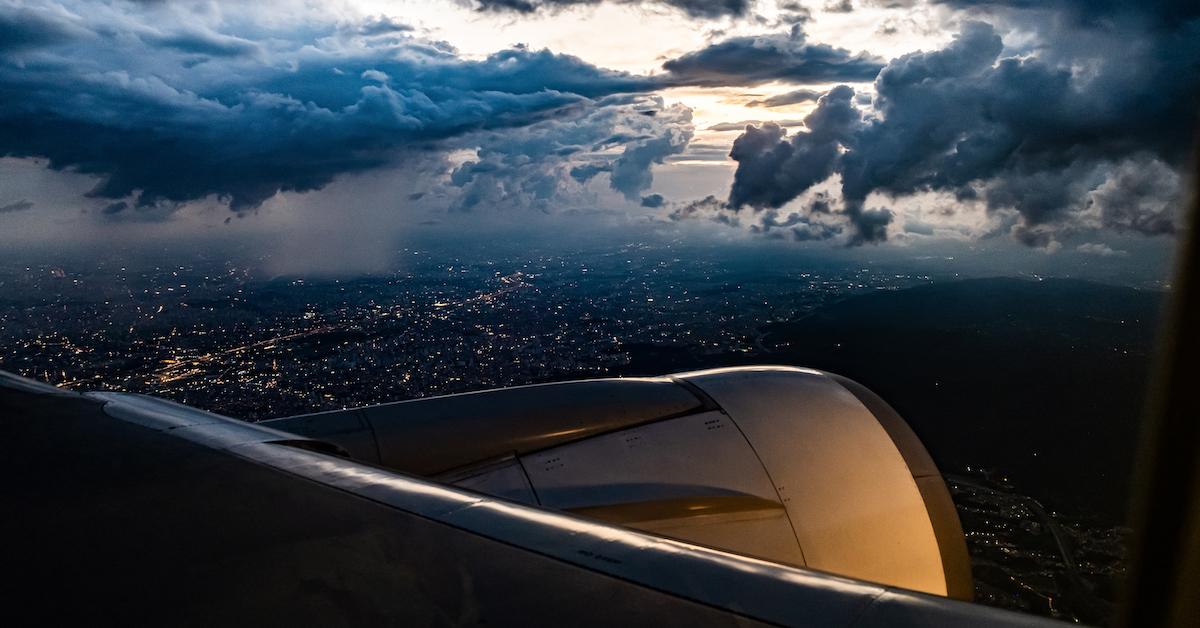 Scientifically, it's actually incredibly interesting how turbulence, especially in clear air, is formed. Obviously, if we're flying through rain, wind, or stormy weather, turbulence is caused by that weather event. But there are many other factors that can contribute to a rocky flight. One of the most common is essentially like "air waves" caused by mountains.
Article continues below advertisement
Just like water in an ocean creates waves when it needs somewhere to go, air does the same thing (but we can't see it). If you're flying over and near mountain ranges, you're likely to hit some of these "air waves." As air hits a mountain, it might just smoothly go over the peak, but sometimes there's too much air and it is forced upwards.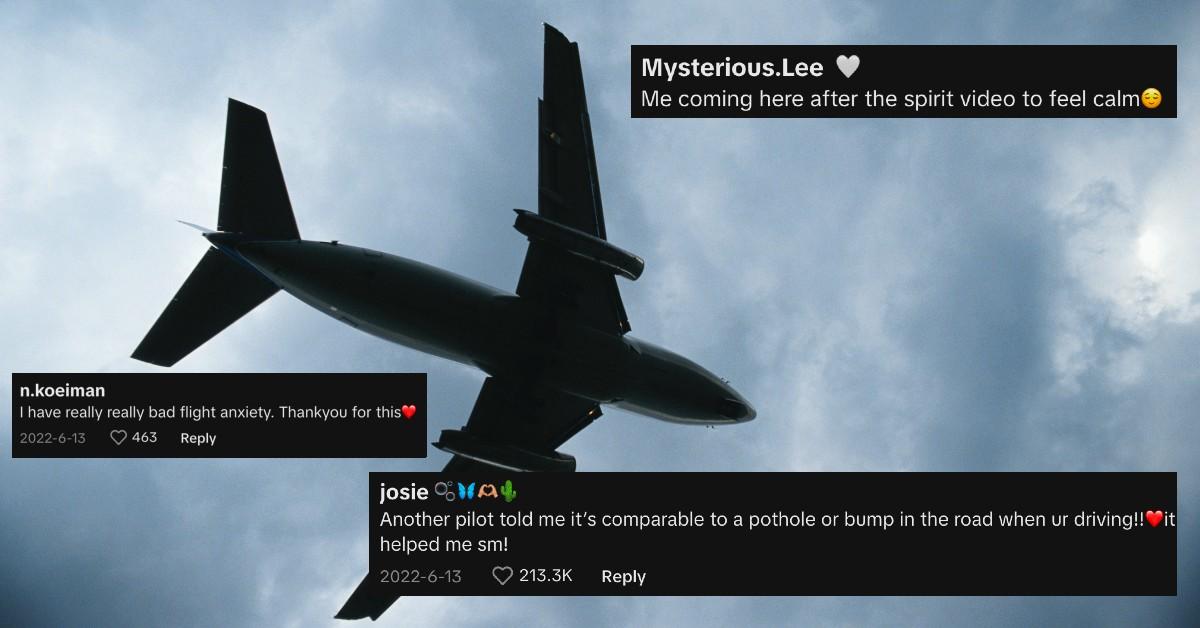 Another phenomenon, according to National Geographic, is that thunderstorms can cause turbulence hundreds or even thousands of miles away. Basically, the fast growth of storm clouds pushes air outwards and can break up the atmosphere. While weather models can't always predict turbulence, it should be comforting that scientists and researchers are hard at work improving predictability tools for pilots.