"Don't Room Hop Big Movies" — Filmgoers Try to See 'Barbie' and 'Oppenheimer' With One Ticket
A film buff shares the story of their movie being paused as some ticket holders skip from 'Barbie' to 'Oppenheimer.' Details ahead.
It's been a big weekend leading into the week at the box office. Two huge movies, Barbie and Oppenheimer, are crushing it with ticket sales, with Vanity Fair reporting that the so called Barbenheimer phenomenon has added up to $537 million of profit already.
Article continues below advertisement
However, it seems that some filmgoers want to catch both flicks for the price of one, as reflected by a TikTok shared by creator @salty._.yuuri. In a 7-second clip seen 7.5 million times at time of writing, the movie buff explained an experience at the theater that involved everyone's tickets needing to be rescanned because they movie hopped between the two blockbusters.
Details ahead.
You can't wait to see the 'Barbie' movie — and then it's paused.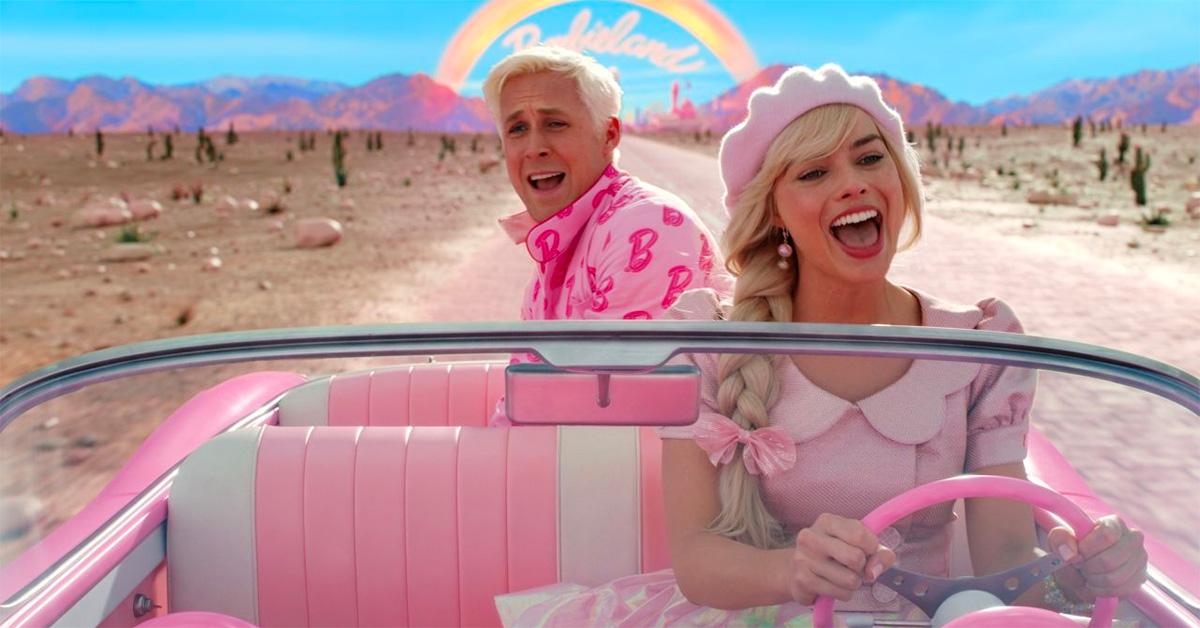 Article continues below advertisement
And then, as you tuck into your seat with popcorn in hand, the movie is paused, and not just due to a momentary glitch. As TikToker Yuuri shared, the theater employees had to rescan filmgoers' tickets, because some people jumped over to Barbie after taking in rival film Oppenheimer.
"It kinda sucks 'cause we sat for a while so they could rescan everyone's tickets," the disappointed Barbie fan captioned the viral video of the inconvenient moment.
Article continues below advertisement
Then, Yuuri shared a PSA for anyone who might be thinking about trying to score a double feature the dishonest way: "Don't room hop big movies, 'cause people pay to watch a movie, bruh."
Article continues below advertisement
It seems this TikTok really struck a chord with movie fans, as the very brief clip inspired over 1,780 comments at time of writing. Have other theatergoers had to deal with this annoying issue?
Sure, we all want to see 'Barbie' and 'Oppenheimer,' but come on, folks!
It seems that even though Barbie and Oppenheimer are in competition with one another at the box office, many fans are, well, fans of both highly-anticipated flicks.
Article continues below advertisement
But trying to score a double feature without ponying up for both movies? Not cool.
"I'd want to be refunded," one TikTok commenter said about Yuuri's movie being paused as employees weeded out the movie hoppers.
Article continues below advertisement
"Nah, they said since they restarted the movie, it wasn't necessary to refund," Yuuri updated followers of the post in the comments section, later adding that people who didn't pay for the movie only moved out of their seats when confronted.
Meanwhile, many other commenters were annoyed because cinemas have been struggling since the pandemic, and if patrons don't pay for movies, well, we may not have the luxury of going to the theater any longer.
Article continues below advertisement
Um, plus those of us who paid for the movie feel slighted!
"This is how terrible people are nowadays," one annoyed TikTok commenter sniped. But someone else hysterically wondered how you could sit through three hours of Oppenheimer and then Barbie, not matter how buzzed about it is!
Ultimately, the good news is that the theatre caught on to folks who were trying to cheat the system, and Barbie resumed, but as Yuuri noted, no refund was offered. The reward of getting to see the flick after all this time will have to be enough.