Selena Gomez and Julia Michaels Are the Jelena 2.0 We Didn't Know We Needed
Selena Gomez and Julia Michaels recently got matching tattoos — and kissed on stage. What's the deal with the two of them? Here's what we know.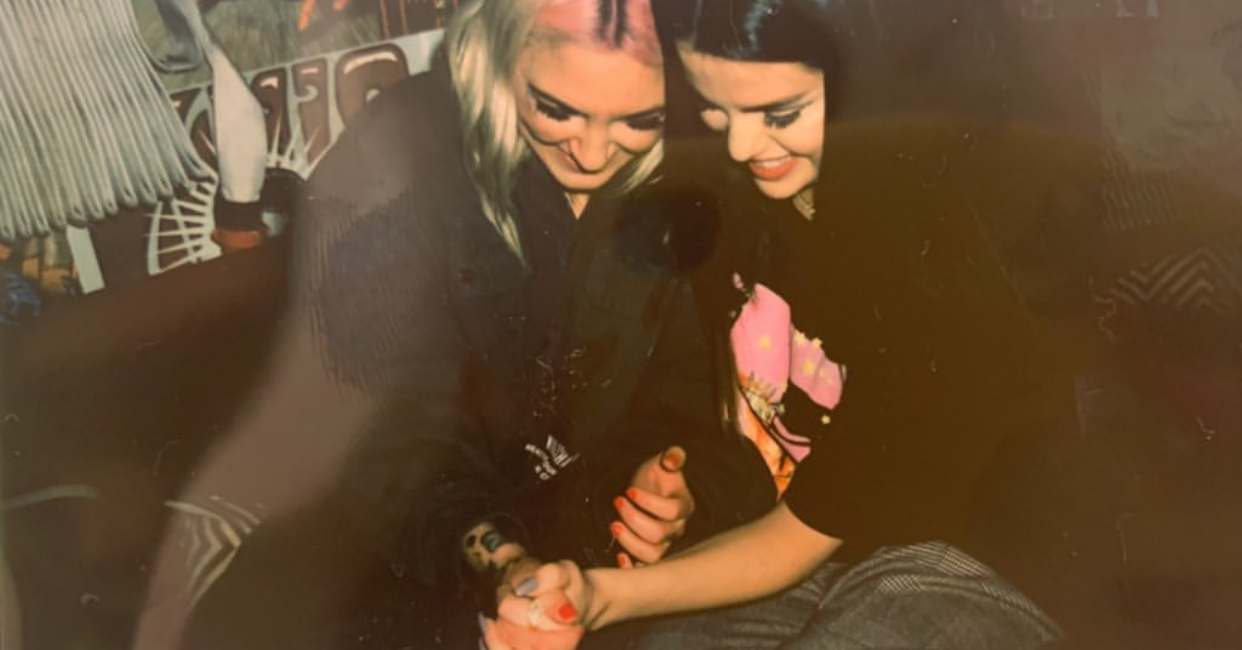 Have you ever had a BFF you loved so much that you got matching tattoos with them? Or kissed them in front of a crowd at a concert? Because that's exactly the kind of "friendship" Selena Gomez and Julia Michaels have.
Selena made a surprise appearance at Julia's LA concert, where the two performed their collaborative song "Anxiety" together on stage. Of course, it was a heartfelt moment — but what really went viral was the kiss they shared after the song.
Article continues below advertisement
Fans are speculating if Selena Gomez and Julia Michaels are more than friends.
The two are known to have a strong bond and have been friends for years, so it wasn't really a surprise that Selena was there to support her friend. But Twitter, as usual, had some other thoughts about the kiss.
Article continues below advertisement
Gay Twitter is swooning over the kiss.
"This is the Jelena we are looking for," user @snorlaxpink replied. Move over Justin Bieber, because we're shipping it.
Of course, other users still want to believe that it's just the two of them being "BFFs," and are asking other users to stop reading into it. But we'd be overlooking some obvious signs if we didn't read into this just a little bit.
Both of them shared a shot of the kiss on their Instagram stories.
Instead of addressing the rumors that are definitely swirling around right now, the two remained silent, but each shared a shot of the picture on their Instagram stories. Selena captioned her photo of the kiss with just a black heart emoji, and Julia did the same.
Now, of course, this doesn't mean that there is a relationship brewing, but it also doesn't mean there isn't.
Article continues below advertisement
After the show, the pair got matching tattoos.
To solidify their, erm, friendship, the pair went and got tatted together.
"It's tatted... my arrow points to you forever," Selena wrote on the photo she shared of their new ink. The two got arrow tattoos on their hands, so when they hold hands the arrows point at each other. She shared more photos from the tattoo process of the pair holding hands and laughing together.
Article continues below advertisement
LA tattoo artists Brandon Reis and London Reese got to do the tattoos together, and he shared a shot of the moment on his own Instagram, saying "So last night I got to tattoo @selenagomez while my main brother @londonreese tattooed his bestie @juliamichaels, safe to say last night was super rad and meaningful for me! London (you're) the f-----g man and I'll never forget the way you put me on! Going up gang in full effect!"
Is it possible the two are really just friends? Yes. But also, neither of them are confirming or denying their potential lover situation, so we're not convinced there's nothing more to it. Besides, Selena isn't rumored to be dating anyone else right now, so why couldn't we get a Jelena revival here? Make of it what you will, but it sounds to us like there might be a little more than a friendship brewing here.