Selena Gomez's New Tattoo Is Weirdly Similar to One Justin Bieber Has
Selena Gomez's new tattoo might look familiar to fans of Justin Bieber — they both have a tattoo of praying hands on their leg. Coincidence?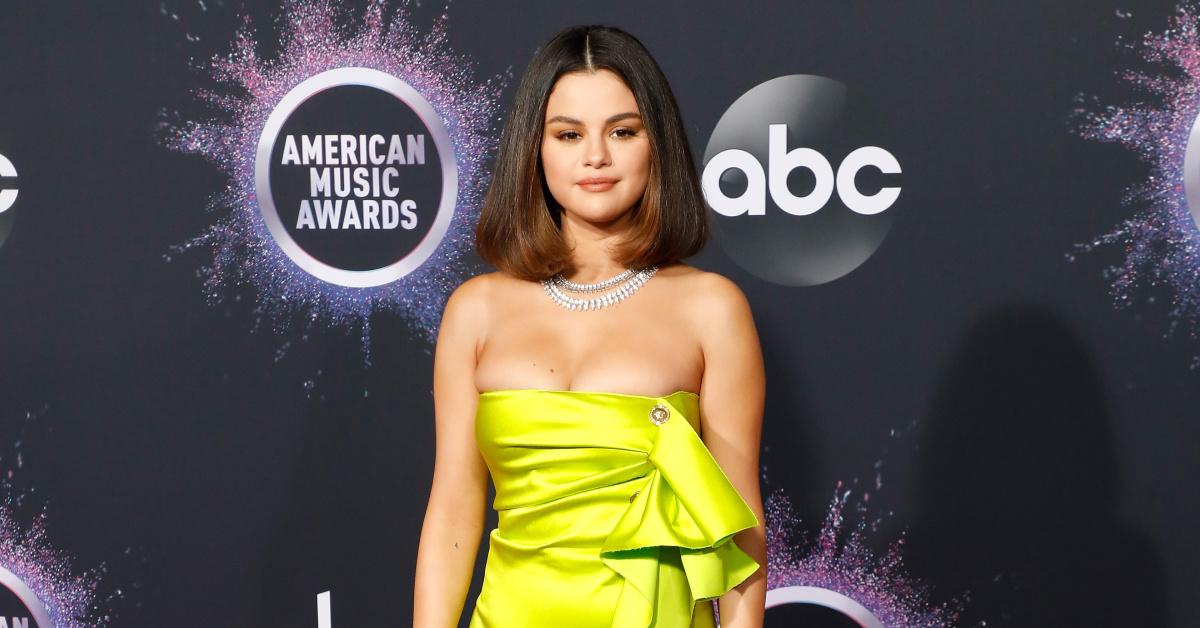 The past couple of months have been quite the whirlwind for Selena Gomez. First, she took over the internet with back-to-back releases of new songs (that everyone agreed were about her ex Justin Bieber). Then she made a surprise appearance at a Julia Michaels concert and everyone freaked out after the two shared a kiss. This year's American Music Awards were also a big deal for Selena — her performance was incredible!
Article continues below advertisement
And if all these things weren't quite enough excitement for the singer, she apparently also got a new tattoo sometime over the past couple of months, too! Here's everything we know about Selena Gomez's new tattoo.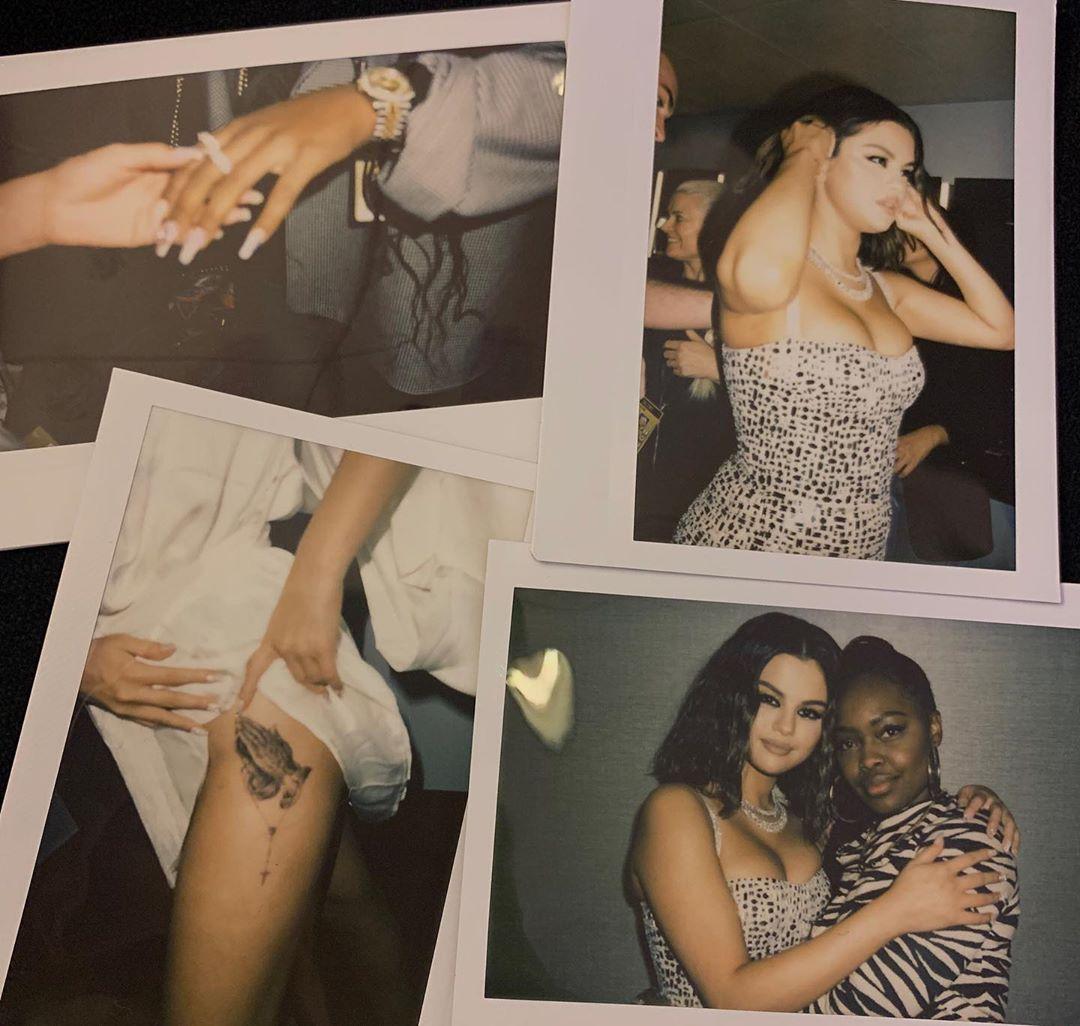 Article continues below advertisement
Selena Gomez debuted her new tattoo in an Instagram post about the AMAs.
Selena took to Instagram to post a collage of behind-the-scenes photos of her day spent getting ready for the AMAs. In one of those photos, you can clearly see a tattoo on Selena's upper thigh. The tattoo appears to be a pair of praying hands with a rosary draped over them.
Selena's new tattoo is definitely not her first! In fact, she just got a matching tattoo with Julia Michaels (they each got arrows that point to each other's when they hold hands). Selena also has a tattoo of the number four (which she got along with her three best friends), a number one (which she got along with her best best friend Courtney Barry), and the Roman numeral "LXXVI" on the back of her neck.
Article continues below advertisement
She also has the word "Sunshine" on her foot in honor of her grandmother, a lowercase "g" behind her ear, a semicolon behind her ear, an "om" symbol on her hip, a music note on her wrist, the phrase "God who strengthens me" on her hip, and the phrase "love yourself first" (in Arabic) on her back. So yeah. Getting a tattoo is nothing new for Selena. But there is something a little interesting about this tattoo in particular.
Article continues below advertisement
Some have pointed out that Selena Gomez's new tattoo matches one of Justin Bieber's.
As it turns out, Justin Bieber also has a tattoo depicting praying hands. And it's also on his leg (although Justin's is down by his ankle). Now, to be fair, Justin has pretty much every kind of tattoo, and he's obviously not the first or only person to get a praying hands tattoo. Still, is it a total coincidence, or could Selena be directly referencing Justin's tattoo with her own?
Actually, that's not the only tattoo Selena and Justin have more or less in common. Remember the Roman numeral "LXXVI" tattoo Selena has on her neck? It translates to 76 and is a reference to 1976, the year her mom was born. Justin also has a Roman numeral tattoo. His are four different numbers: "I," "IX," "VII" and V" (or 1, 9, 7, and 5). 1975 just so happens to be the year his mom was born.
First the mom birth year tattoos and now praying hands...what does it all mean? Probably nothing, but it's fun to speculate anyway. Regardless of whether Selena Gomez's new tattoo has anything to do with Justin Bieber, we have to say it looks good and Selena seems to love it, and that's all that really matters.