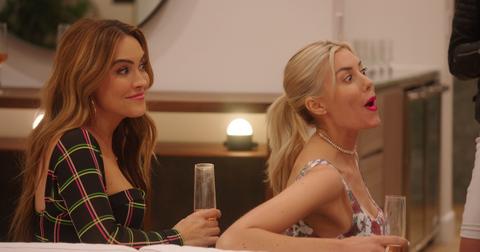 These Are Two 'Selling Sunset' Plot Points We're Still Not Over
By Pippa Raga

Updated
Whether you've been watching Netflix's Selling Sunset since it first premiered, or have just recently gotten hooked on the real estate series, there is clearly so much to unpack about the Oppenheim Group show.
Between all the in-fighting, botox, divorce drama, and fancy real estate, Selling Sunset has become the streaming service's most addictive reality binge and we still have to process two of the series' most enduring and pervasive questions that take us all the way back to Season 1.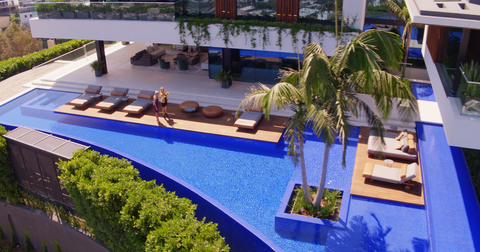 Who is WAG representative Alexandra on 'Selling Sunset'?
"Good news," Brett tells Chrishell and Christine on Episode 6. "I received a call from one of the founders of Wag," who the two blondes spend the episode fighting to gain as a client. It turns out that the person the agents are meeting with is the person representing the owners of WAG: Alexandra Curran.
"Do people ever tell you that you look like L.C. from Laguna Beach?" Chrishell asks. "I'm one of the founding team members of WAG, the dog-walking app," she says. The celebrity lookalike gets frustrated at the initial viewing because "it doesn't really hit the points I had envisioned," she tells Chrishell, and "I took some time off from work to get here," she says. "Just so you know."
While social media users took to Twitter and reddit to vent about "the way Alexandra from Wag spoke to [Chrishell] .... cringeworthy," the representative for the Wag owners eventually did seal a deal for a $4.6 million house within walking distance from the Wag office.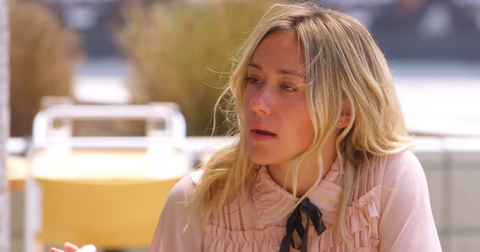 It's a great moment in the season because the listing is one that Maya Vander and Chrishell had worked on together, and they are ultimately the series favorites. While they seal the deal, Christine sulks in a corner for having lost out on the commission.
These days, it seems like Alexandra is no longer at Wag, though. According to her Linkedin page, she is now an onboarding coordinator at the bike share app Wheels.
Who bought the $40 million house from Season 1?
When the series first hit the air, it was part workplace drama, part light competition as the realtors were all fighting each other for the $1.2 million commission that would result from selling the ultra-luxurious $40 million house. By the end of the season, it had not sold.
But fast forward to Season 3, Jason casually announced that he himself had pocketed the commission from selling it to a mysterious buyer who made him sign an NDA.
So, who is the lucky new home owner? It turns out that the couple enjoying the five bedroom, nine bathroom, 15-car garage estate with four hot tubs is Quest Nutrition co-founders, Tom and Lisa Bilyeu, who bought the property at the reduced price of $35,500,000.
Watch all three seasons of Selling Sunset, now streaming on Netflix.