The Identity of 'Selling Tampa's' Sharelle Rosado's Ex Is Currently a Mystery
'Selling Tampa' TV personality Sharelle Rosado has been married in the past, but no one can seem to find anything on her ex husband.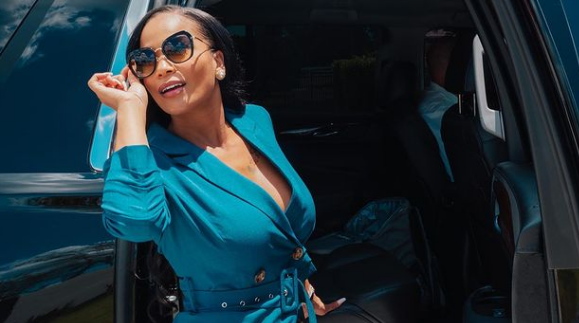 If you take a vocation and then put attractive people working in said vocation, and then you take a camera crew and a production team to contrive some narratives around them, you're going to create a reality TV show that people want to watch. You can do it with pretty much any job. Restaurant? Sure. Real estate offices? Why not. Selling Tampa (which is a spinoff of the popular Selling Sunset series) has tons of fans intrigued by the many personalities in the Allure Real Estate offices. People are especially interested to know more about Sharelle Rosado — and about her ex.
Article continues below advertisement
Who is Sharelle Rosado's ex?
While Sharelle is currently dating former NFL Wide Receiver Chad "Ochocinco" Johnson, she was previously married to a mystery man. The successful entrepreneur hasn't spoken about him publicly, but she's very vocal about wanting to provide a better life for the three children she had before meeting Chad.
CNBC writes: "Rosado became pregnant during her senior year of high school and lost her scholarship. She admits to feeling like she was falling behind, and she became determined to provide a better life for her children."
Article continues below advertisement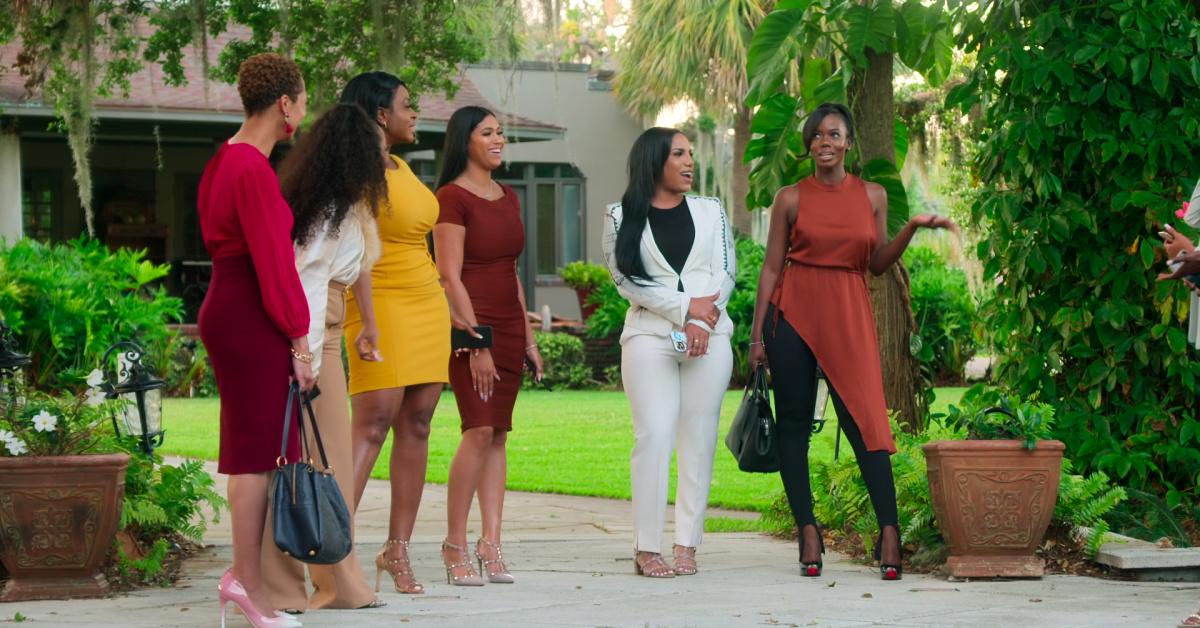 If you're familiar with Selling Tampa, then you're probably well acquainted with the women of Sharelle Rosado's Allure Realty company.
She established the luxury realty brand shortly after retiring from active military service back in 2019. She must have known what she was doing because it wasn't very long before she reportedly had a few offers for reality TV programs from various networks and production offices.
Article continues below advertisement
She initially turned down the first offer that was brought her way because she feared that her and her team, which is comprised entirely of women of color, would be portrayed as "catty and materialistic." CNBC reported Rosado as saying of the pitch that she "didn't want to be stereotyped."
Article continues below advertisement
Instead, Sharelle sent a Twitter message to the producer of Selling Sunset, the popular Netflix series which follows the lives of high-end property brokers in Los Angeles.
The show's producers thought that viewers would be interested in the super expensive lifestyle that usually goes hand in hand with purchasing the bits of Floridian waterfront property, and a deal was struck.
Article continues below advertisement
Rosado first started as a part-time real estate agent back in 2017, two years before she left the military after she alleged she was sexually assaulted by another soldier.
When she began her business, she said that she "didn't know what the hell [she] was doing...but [she] knew [she] wanted to be her own boss."
Article continues below advertisement
She stated that the best decision she made was hiring a full-time accountant to take control of finances, and within two years, she was already expanding into other markets: Miami; Charlotte, N.C., and now a Netflix series. All of that hustle has turned Allure into a household name.
Will there be a Season 2 of 'Selling Tampa?'
Selling Tampa is currently in its first season and while Netflix keeps its numbers pretty close to the chest, there does seem to be a lot of positive chatter surrounding the new show online and we should know fairly quickly as to whether or not the series will be getting a slew of new episodes and/or a Season 2. You can watch Selling Tampa on Netflix.