'Basketball Wives' Creator Shaunie O'Neal Is Getting Her Own Wedding Special
'Basketball Wives' creator and entrepreneur Shaunie O'Neal is getting married! The star has landed a wedding special on VH1.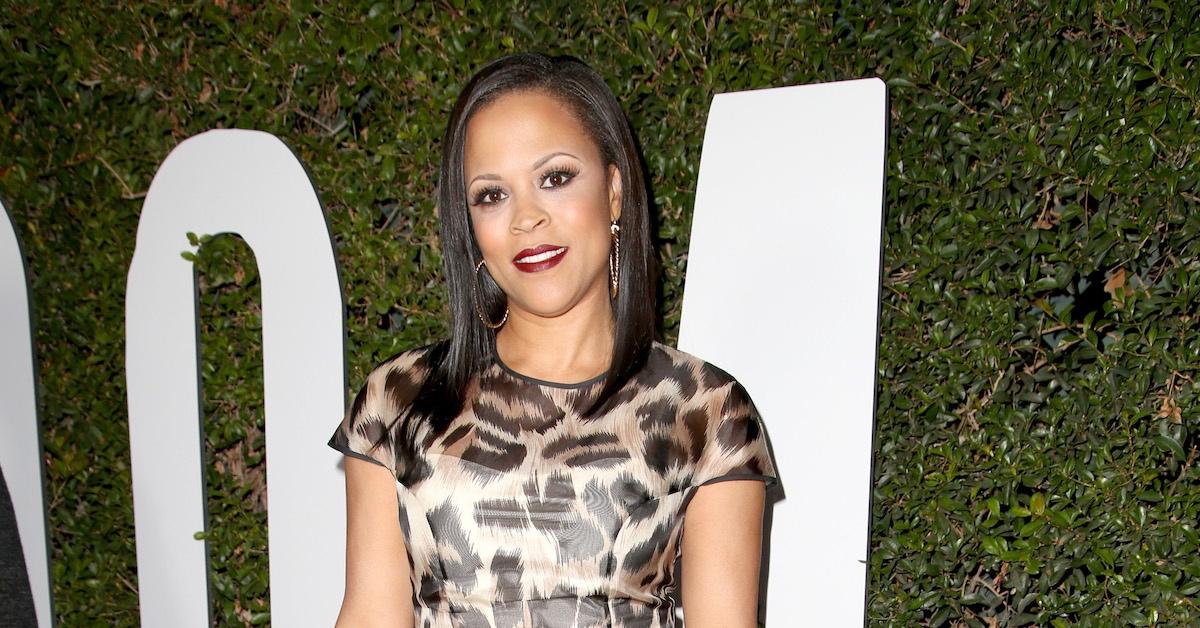 First comes love, then comes marriage! Fans of VH1's Basketball Wives are likely familiar with the name Shaunie O'Neal. Shaunie is the ex-wife of basketball legend Shaquille O'Neal and the creator of the VH1 franchise that showcases the personal and professional lives of the wives.
Article continues below advertisement
In recent years, Shaunie has had a few relationships, but none ever made it to the next level until now. The entrepreneur is currently engaged to her beau, Pastor Keion Henderson, after nearly two years of dating. And since the star is no stranger to the reality TV world, it's no surprise that Shaunie has landed a wedding special.
So, when does Shaunie O'Neal's wedding special air? Here's what we know.
Article continues below advertisement
When is the release date for Shaunie O'Neal's wedding special?
It's official! According to The JasmineBRAND, Shaunie and her beau, Keion, definitely have a wedding special coming to the small screen very soon.
Sources tell the outlet that the wedding special will be a limited series and is set to air on VH1. Not to mention, some of the ladies featured on Basketball Wives — past and present — will also be in the bridal party. If you ask us, Shaunie's bridal party will likely include longtime friend Evelyn Lozada, Malaysia Pargo, and Kristen Scott.
Article continues below advertisement
However, sources did not reveal an exact date for when the wedding special will air. We can assume that showrunners are likely waiting for Basketball Wives Season 10 to conclude, before making the official announcement.
Article continues below advertisement
Shaunie O'Neal and Keion Robinson got engaged in November 2021.
Love is in the air! People reports that Shaunie and Keion became an engaged couple on Nov. 11, 2021. The pair reportedly knew each other on a professional level before transitioning into a dating relationship in February 2020.
Article continues below advertisement
Shaunie has since gushed about her husband-to-be and shared that Keion is an "extraordinary man."
"I wouldn't change a single thing. As a matter of fact, I wish I could experience it over and over again," Shaunie told the publication. "Keion is an extraordinary man of God. He's wise, he's supportive, he's so loving and attentive. He loves me and my children in a way that has changed my life and my heart. He makes me want to be better every day. And I pray that I do the same for him. This love is FOREVER and I'm honored and overjoyed to do forever with him."
Shaunie was famously hitched to NBA star Shaquille O'Neal from 2002 to 2011. The pair share five children: 22-year-old Shareef, 20-year-old Amirah, 19-year-old Shaqir, and 16-year-old Me'arah. Shaunie has a son, 24-year-old Myles, from a previous relationship.
Article continues below advertisement
As for Keion, he has a 9-year-old daughter from a previous marriage, so the couple will have a beautiful blended family.
Congratulations again to Shaunie and Keion on their upcoming nuptials.