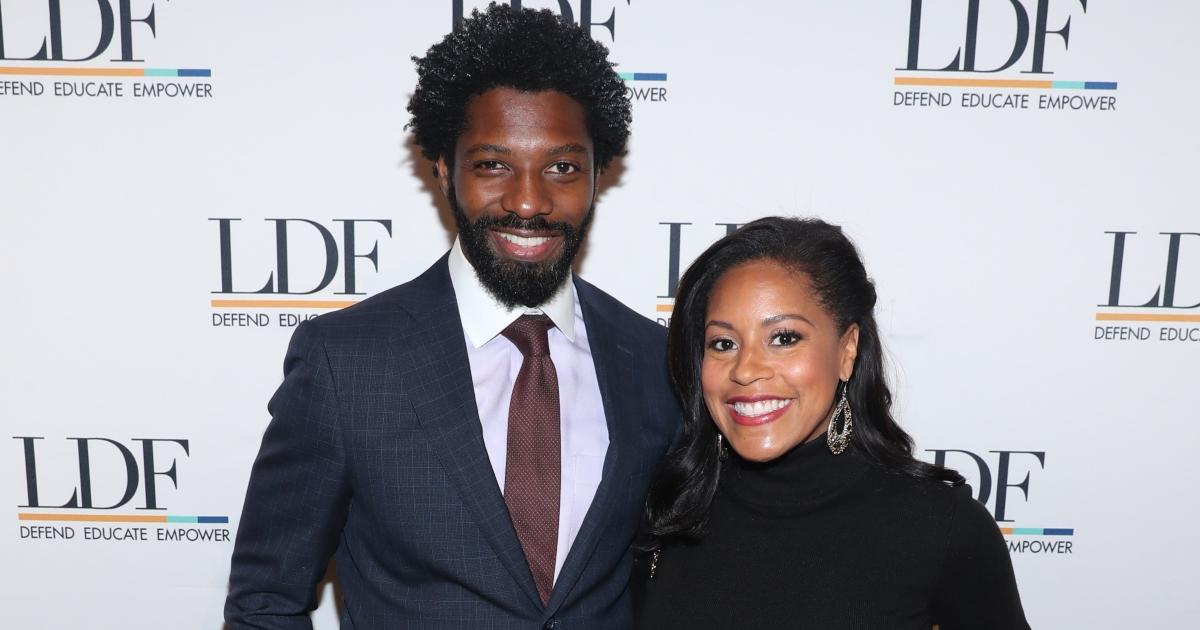 Sheinelle Jones Has One of the Longest Marriages in the 'Today' Family
In 2014, national viewers were first introduced to Sheinelle Jones on Weekend Today. After working in news stations in Tulsa and Philadelphia, the journalist became a co-anchor for the weekend edition of the morning show. In the years since, Sheinelle has become an irreplaceable member of the Today family, and she's now the host of the third hour of the show each weekday.
Article continues below advertisement
On Feb. 20, Sheinelle's Today family announced that she would be getting vocal cord surgery, and she'd be out of the studio for six weeks. With this news, fans are wondering about her support system at home.
Who is Sheinelle Jones' husband? The Today host has been married to Uche Ojeh since 2007, which gives them the second longest marriage out of the anchors (Al Roker has been married since 1995). Read on to learn more about who he is, their adorable family, and her vocal cord surgery.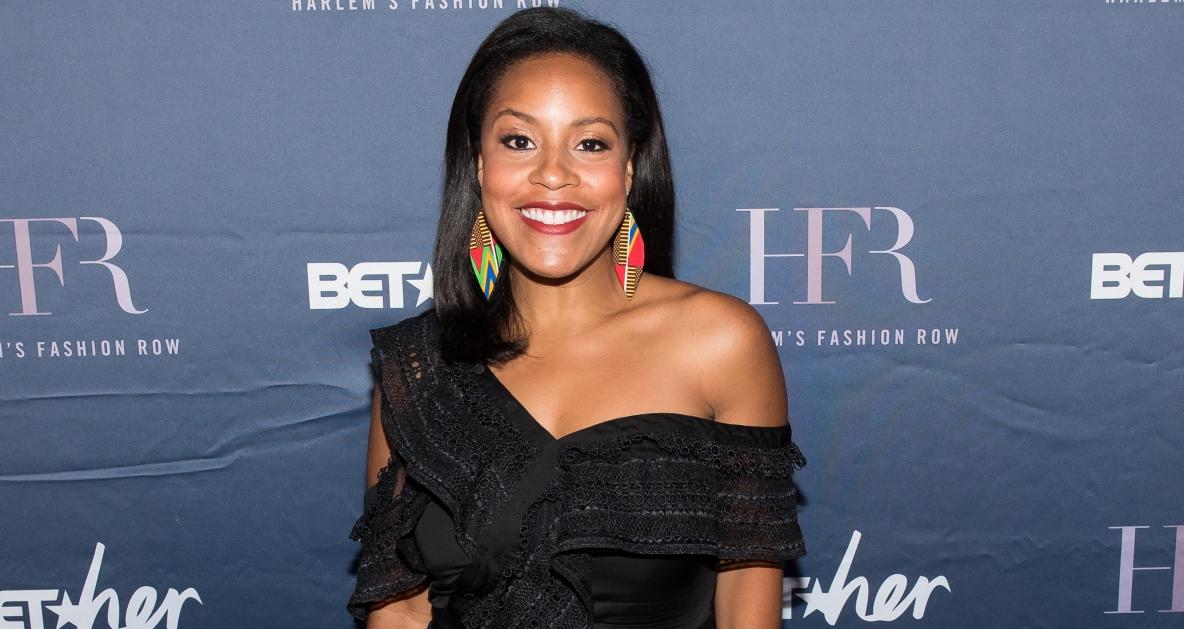 Article continues below advertisement
Meet Sheinelle Jones' husband, Uche Ojeh.
The Philadelphia native and Today co-host has been married to Uche Ojeh since 2007. Uche works as a consultant in New York City. The two both attended Northwestern University, but they actually met when Sheinelle was a freshman at the school, and Uche was still a high school student.
"I was actually his tour guide, I'm ashamed," she said on Today, while laughing. "I remember that it was a visitation day at Northwestern, and his dad was driving around and they were lost." After the pair asked her for directions to specific dorm, she got to talking to Uche.
She then told Uche's dad that she would give him a tour around the school, and to leave him with her.
Article continues below advertisement
"And then we started dating," she finished.
In the years since their fateful college meeting, the two have welcomed three kids together. They share son Kayin and twins Uche and Clara Josephine.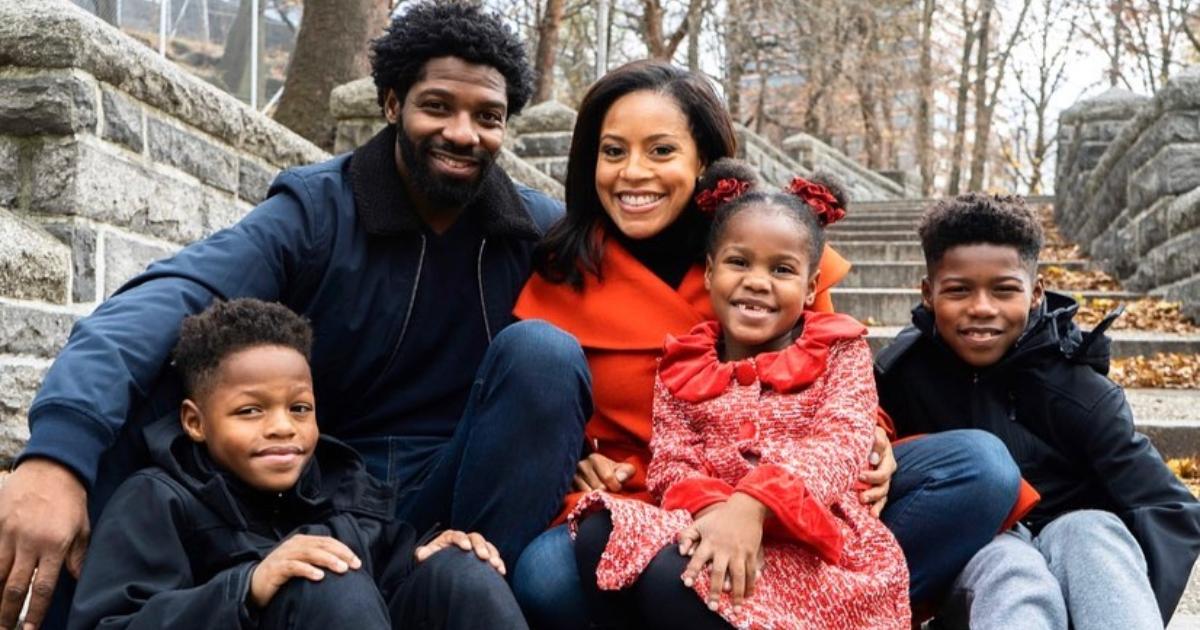 Article continues below advertisement
Sheinelle announced on 'Today' that she is getting vocal cord surgery.
Sheinelle will definitely be leaning on her support system in the coming weeks, since she announced on Today on Feb. 20 that she is taking time off to undergo vocal cord surgery. She said that there is a legion on her throat, which has made it difficult for her to speak for long periods of time, and it makes her sound hoarse at times. It is more common for people in the broadcasting/entertainment industry to get these legions because of the nature of their work.
The doctors she is working with have estimated that she will not be back on Today for approximately six weeks, and that she will not be able to speak for two of those weeks. While this news is somewhat devastating for someone who is reliant upon her voice, Sheinelle is trying to take the news in stride.
Article continues below advertisement
"There's a piece of me that feels like it's a little bit of grace, because it's a gift to sit still and do some soul searching, do some reading, do some writing," she said on Today. "Nobody ever tells you you have permission to sit still."
In 2016, a polyp was found on Sheinelle's throat after a Today producer encouraged her to see a doctor. She had been clearing her throat frequently before each Weekend Today segment.
Article continues below advertisement
Though the polyp has long been gone, Sheinelle said her subsequent issues with her voice were affecting her life in many ways.
For one thing, she's missed out on many events because she didn't want to overextend her voice. She also couldn't drink celebratory champagne with her friends (or go to brunch) because the bubbles exacerbated her voice issues.
While Sheinelle is hopeful about taking the time to re-charge, she might be slightly excited about getting a bit of a break from her hectic household. She also said on Today that she'll be spending some time outside of her family's home, since her kids aren't exactly understanding that she won't be able to talk.
"I booked a hotel room," she said on the show.
It's unclear what the date of Sheinelle's surgery is. We wish her a speedy recovery.