You Can Catch a Shiny Seedot in the New 'Pokémon GO' Community Day Event
The next Pokémon GO! Community Day is almost here — and this time, a new Shiny Seedot is the featured Pokémon. This Community Day works similarly to the game's previous events, giving players the opportunity to catch the Seedot and get special prizes while they play.
Article continues below advertisement
The event, which will be held from 11 a.m. until 5 p.m. in your local timezone on May 24, will function similar to other Community Day events, encouraging players to participate to catch new and exciting Pokémon.
Read on to find out when and how you can catch your very own Shiny Seedot during the next Community Day event.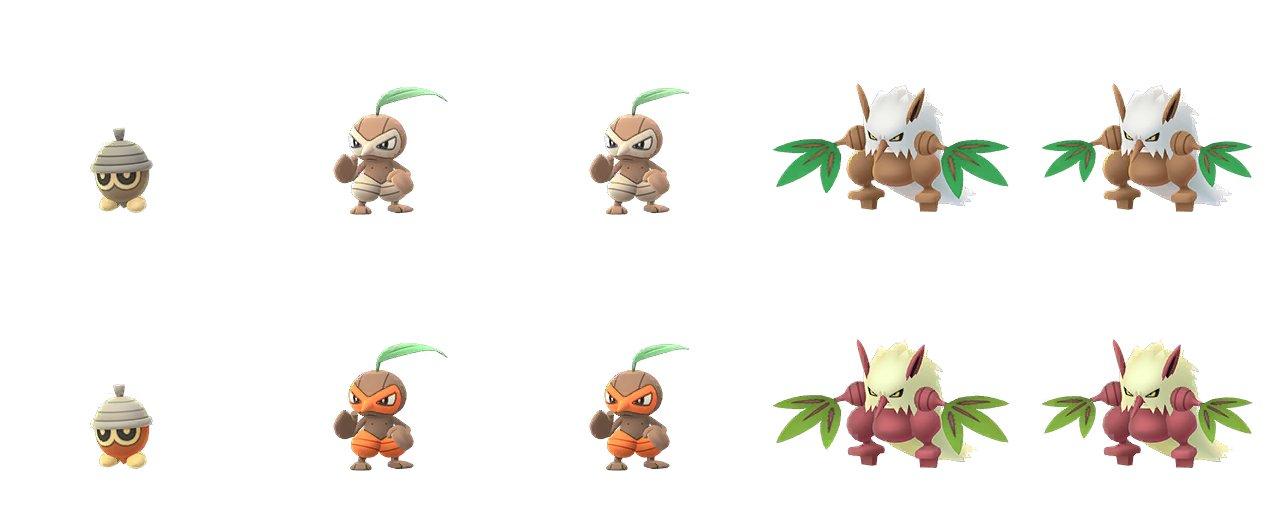 Article continues below advertisement
What is a Shiny Seedot?
During a Community Day event, players have a higher chance to catch a certain Pokémon, as they spawn at higher rates than normal during the event. This time, the Seedot will spawn more frequently than normal, giving players an increased opportunity to catch their own.
There will also be a special Shiny Seedot during this event, which is similar to the regular Seedot, just slightly rarer than the other one. If you're looking to catch a Shiny Seedot, this Community Day event will be your best chance.
If you do manage to catch a Shiny Seedot during the event, evolving it to its highest form, Shiftry, will automatically grant your Shiftry the move Bullet Seed. This is one of the Pokemon's high-power moves, coming only second to the move Snarl, but more powerful than its average Razor Blade. Having this move would guarantee you a tough Pokémon that has great potential in PvP challenges.
Article continues below advertisement
Capturing a few Seedots during this event will give you a higher chance of capturing one that's eligible for the Great League and Ultra League, as the Pokémon is a pretty strong challenger in the leagues.
Article continues below advertisement
What else can you get for participating in the Community Day?
There are a bunch of prizes players can find just for participating in the Community Day event. All experience is tripled for the duration of the event, and the duration time for incense will be increased to three hours to maximize your opportunities to catch new Pokémon.
According to Pokémon GO Hub, if you take a snapshot of a Seedot while playing, it'll unveil a special surprise.
Article continues below advertisement
Just like the game's other Community Days that have been held over the last few months, the hours of this event have been extended to accommodate social distancing guidelines set in place because of the COVID-19 crisis.
Even though Pokémon GO was made to encourage people to go outside more, the game's creators have continuously released new updates and gameplay features to give players more ways to play from home. The current stay-at-home orders were taken into consideration when the Community Day event was set up so players aren't encouraged to enter public spaces.
The best way to prevent contracting or spreading the coronavirus is with thorough hand washing and social distancing. If you feel you may be experiencing symptoms of the coronavirus, which include persistent cough (usually dry), fever, shortness of breath, and fatigue, please call your doctor before going to get tested. For comprehensive resources and updates, visit the CDC website. If you are experiencing anxiety about the virus, seek out mental health support from your provider or visit NAMI.org.