Is There a Shiny Swirlix in 'Pokémon GO'? Here's What You Should About This Species
Is there a Shiny Swirlix in 'Pokémon GO'? The Pokémon was recently part of the ARG's spotlight hour. Here's what you should know for your adventure.
Even in a spin-off game like Pokémon GO, the thrill of catching Shiny Pokémon still persists. Given how rare they are to encounter in any Pokémon game, it's exciting to find and catch one to fill out your collection with these off-color versions of classic Pokémon. They may not be any stronger or weaker than normal versions, but they can represent their own badge of honor for especially-dedicated collectors looking to fill out their roster.
Article continues below advertisement
In Pokémon GO, the popular ARG title still features Shinies for many of its Pokémon. The odds of encountering a Shiny are about 1 in 500. but Spotlight Hours can be a great way to try and encounter Shiny Pokémon at a significantly higher rate. During these weekly mini-events, a specified Pokémon will appear more frequently across your map.
Swirlix recently appeared as a Spotlight Hour Pokémon, but even after the appointed hour, players are still wondering if it can be Shiny in Pokémon GO.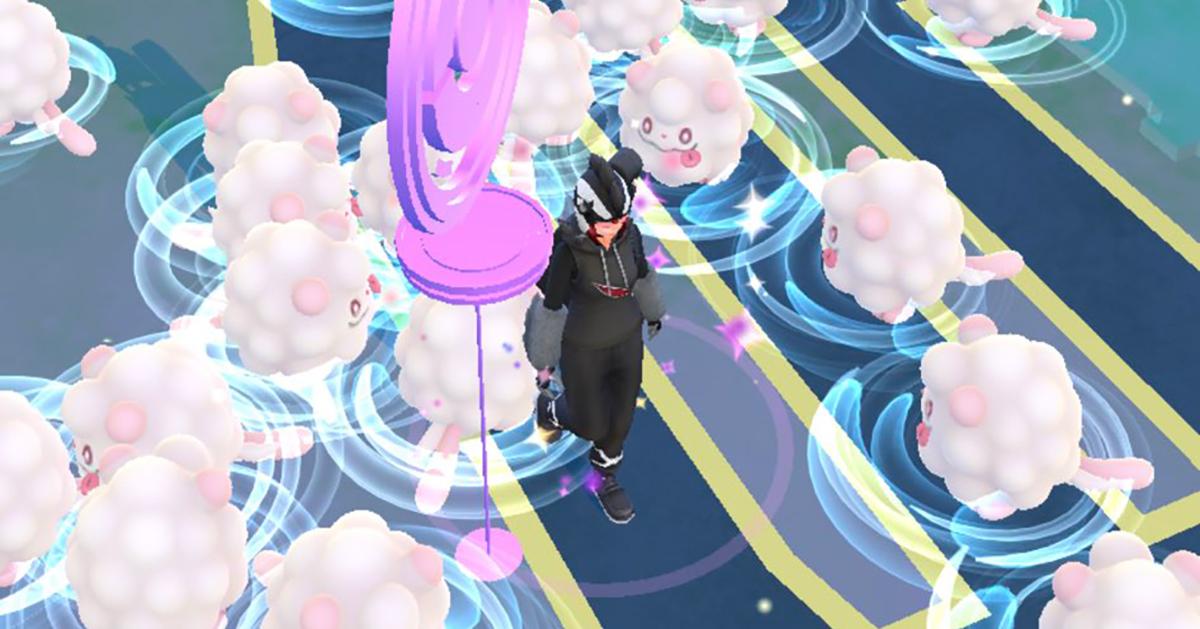 Article continues below advertisement
Is there a Shiny Swirlix in 'Pokémon GO'? Here's what you should know.
Swirlix was introduced to the world of Pokémon in Generation VI with the release of Pokémon X and Pokémon Y in 2013. This adorable Fairy-type Pokémon has the appearance of puffy cotton candy with round pink ears, reddish-pink eyes and is often seen with its tongue sticking out.
Its Shiny version is significantly different from its usual appearance, becoming light brown with darker brown ears. If a regular Swirlix were strawberry-flavored, a Shiny would be chocolate!
Swirlix was initially introduced to Pokémon GO in May 2021 as part of the Luminous Legends X event. For completionists, you're in luck by now. You can catch a Shiny Swirlix in Pokémon GO. While the game didn't feature a Shiny version of Swirlix when they were first included, it was added a year later in August 2022 as part of the Pokémon GO Fest Sapporo.
Article continues below advertisement
This Pokémon was featured in a Spotlight Hour on Jan. 10. While the Spotlight Hour is over, you can still catch Swirlixes in the wild.
Trying to catch a Shiny Swilrlix is one thing. If you want to evolve it, then you'll have to prepare a little more than usual.
Article continues below advertisement
Here's how to evolve a Swirlix in 'Pokémon GO'.
For most Pokémon in Pokémon GO, the evolution requirements are generally the same. You'll need a certain amount of candy for the species you're trying to evolve. Candy is obtained by catching that specific species in the wild.
However, certain Pokémon may have to meet some additional requirements on top of the candy threshold in order to evolve. Swirlix is one such species.
In order to evolve your Swirlix into a Slurpuff, you will still 50 Swirlix Candies to start. However, you'll also have to set one as a Buddy Pokémon and feed it 25 treats for it to evolve. You can feed it any combination of Pinap Berries, Nanab Berries, or Razz Berries so long as you hit that golden number. With that and 50 Swirlix Candies on hand, you'll have a Slurpuff in no time!