Inside Angels Pitcher Shohei Ohtani's Love Life — Is He Dating Anyone?
Los Angeles Angels superstar Shohei Ohtani continues to dominate on the ball field, but fans want to know: Is he dating anyone? Here's what we know.
Although he made his MLB debut in 2018, Shohei Ohtani's legendary 2021 season earned him a place in the history books. The elite two-way player became the first in the league's history with 10-plus home runs and 20-plus stolen bases as a hitter, as well as 100-plus strikeouts and 10-plus pitching appearances in the same season.
Article continues below advertisement
He's one of the only players to contribute significantly both offensively and as a pitcher, with many considering him among the greatest in baseball history. Shohei is often compared to Babe Ruth, and on May 9, 2023, he passed the slugger to set the record for most pitching strikeouts by a player with 100 home runs.
As Shohei continues to dominate the baseball diamond, fans are eager to learn more about his life off the field. For starters, does Shohei Ohtani have a girlfriend? Here's what we know about his love life.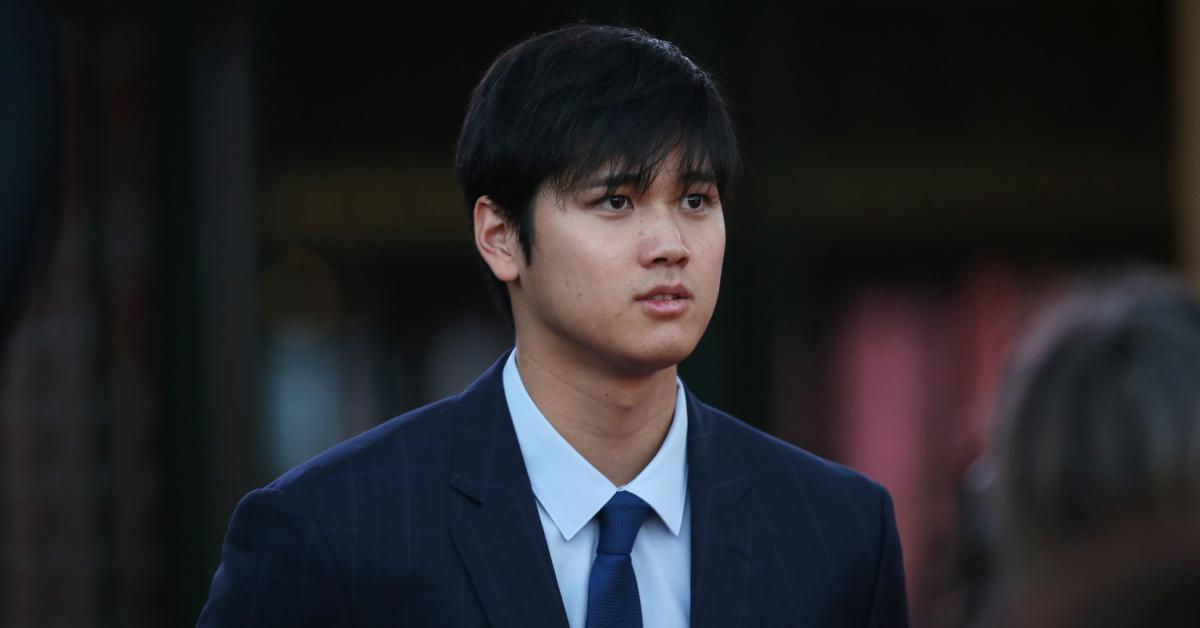 Article continues below advertisement
So, does Shohei Ohtani have a girlfriend?
Like many other professional athletes, Shohei is tightlipped about his personal life. He's a private person, but don't forget — rumors spread when you're in the public eye! However, it seems the L.A. Angels superstar is single.
Nevertheless, Shohei was previously linked to professional softball player Kamalani Dung. Best known as the first pro softball pitcher from Hawaii, Kamalani is a gold medalist who currently pitches for the Puerto Rican national softball team and the recently established Athletes Unlimited Softball league.
Article continues below advertisement
In 2018, Kamalani shared several photos on Instagram of her posing alongside a few Angels stars, including Shohei Ohtani and then Los Angeles Dodgers player Kike Hernandez. The pro softball star wrote in the caption, "Thanks for hooking it up @angels (and Kike w @dodgers)."
Article continues below advertisement
Following the post, rumors of a relationship between Shohei and Kamalani surfaced — neither party commented on rumors about a potential romance. However, the Puerto Rican gold medalist has always maintained that she's simply a massive fan of "Shotime." Kamalani is currently in a relationship with Hawaii-based musician Dillion Pakele.
Shohei hopes to pass down his love for baseball to his kids.
While in high school, Shohei wrote a list of his life goals (many of which pertained to baseball). Each dream of his was like a turning point in his life, set to be accomplished at a certain age; among them were a few personal goals.
Article continues below advertisement
In one entry, he wrote that he hoped to welcome his first son at age 28. And nine years later, he wanted to pass down his love of baseball to his son. Shohei's love for the sport began when he was young, all thanks to his father, and we'd love to see the legacy continue with future generations!