Husband's Hilarious Shopping List Fail Leaves Him With Ridiculous Amount of Food
A man went viral on TikTok after outing himself for being an "idiot" when it came to understanding his wife's shopping list.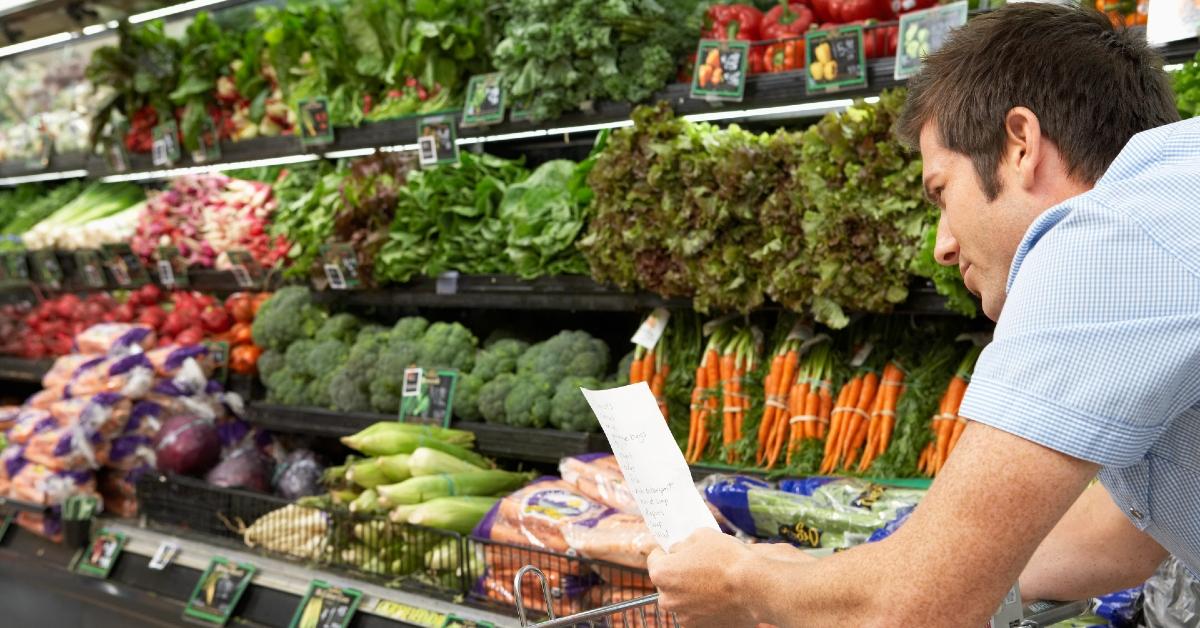 They say communication is key when it comes to having a healthy relationship, which is something our species has been talking about for a very long time. Heck, Othello wouldn't even be much of a play if the tragedy's titular character just decided to talk to his wife.
Article continues below advertisement
And while everyday correspondence with our significant others — or lack thereof — hopefully doesn't involve friends trying to ruin our lives and steal our jobs by by manipulating us into murdering our spouses, that doesn't mean low-stakes communication errors won't leave us majorly inconvenienced.
TikToker @HZDesign knows this all too well after taking his wife's shopping list to the grocery store. He was given a pretty simple list that only had seven items: Velveeta, tortilla chips, hamburger meat, bottled water, sugar, pasta, and salt.
The way he read the list, however, ultimately caused some problems.
Article continues below advertisement
In a mix-up that would probably get an understanding head nod from Ron Burgundy, the TikToker discovered the numbers next to the items weren't quantitative indicators, but rather a numerical list.
Article continues below advertisement

Because there wasn't a separator between the numbers and the items he purchased, he thought that his wife wanted him to get one block of Velveeta cheese, two bags of tortilla chips, three packages of hamburger meat, four cases of bottled water, five bags of sugar, six containers of pasta, and seven whole canisters of salt.
Article continues below advertisement

He says in the clip, "I'm an idiot. I went to the store today to get a few things that my wife told me to on the list. I put the list in my pocket and went to the store, started getting all the stuff, and I didn't realize until I was checking out what an idiot I really am. Here, let me show you the list and I'll show you what I got."
Article continues below advertisement

He proceeds to show the list on camera and goes back and forth between his grocery store haul and the note his wife gave him: "So here's the list she wrote me. Number one: velveeta. Number two: chips. Number three: hamburger. Yeah that's how I read it now. How I read it at the store was I needed one block of Velveeta so what did I get? One block of Velveeta."
Article continues below advertisement

He continued, "Two chips. There's your two chips. All right, hamburger — one, two, three...y'all get the picture. Four waters, there's four waters. Oh, it gets worse. Five sugar things of sugar. 20 lbs of sugar. Like, what was I even thinking? 20 lbs of sugar. Six pastas, there's six pasta. But the kicker...had to save the best for lastL: seven salt. Number seven is salt."
Article continues below advertisement

He moves the camera lens to show seven separate containers of salt, "Just look guys, if Hocus Pocus comes to our neighborhood, this Halloween, we're gonna be covered. And supernatural, if you're watching, if you need some salt... well, we gotcha."
Article continues below advertisement

"The moral of this story is: ladies, if you're gonna … write a list and number it, put a period. A period makes a big difference. Cuz us guys, we're just gonna look at the list and grab the s--t. And, for the record, I did notice once we were checking out, but it looked like it was a common occurrence...they didn't bat an eye at what I did."
Article continues below advertisement

He did say there was an upside to buying that much salt and sugar: "And my wife, on the other hand, got a huge kick out of seeing me carry all this s--t in and, um, I think she's still probably laughing about it."