Shou Zi Chew's Congressional Testimony Has Sparked Many TikTok Reactions
Shou Zi Chew spoke in front of Congress on March 23, 2023, and representatives had many harsh responses to the TikTok CEO. Here's how users reacted.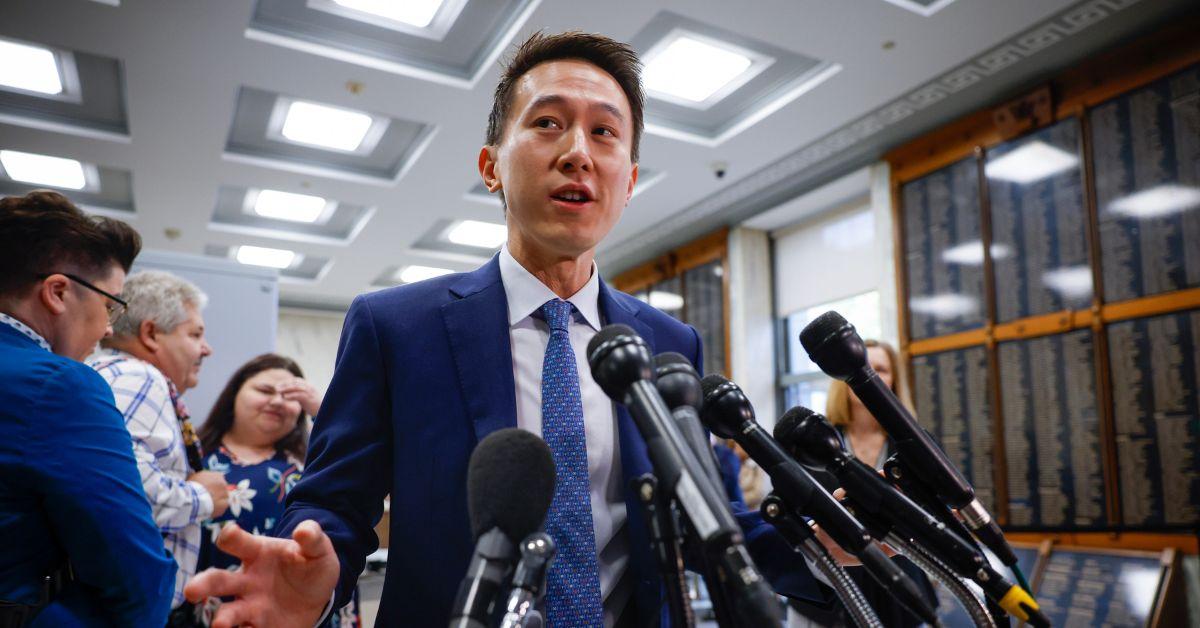 On Thursday, March 23, TikTok Ceo Shou Zi Chew spoke in front of Congress to defend a forced sale or ban of the app in the U.S. Shou, who became CEO of the company in May 2021, has been on the outs with lawmakers over TikTok's ties to China and its alleged effects on underage users.
Article continues below advertisement
Shou's defense of TikTok at the House Committee on Energy and Commerce included a series of "yes or no" questions from officials during the conference. Following the live event in Washington, D.C., the influencers on the controversial app poked a little fun at the questions Shou endured.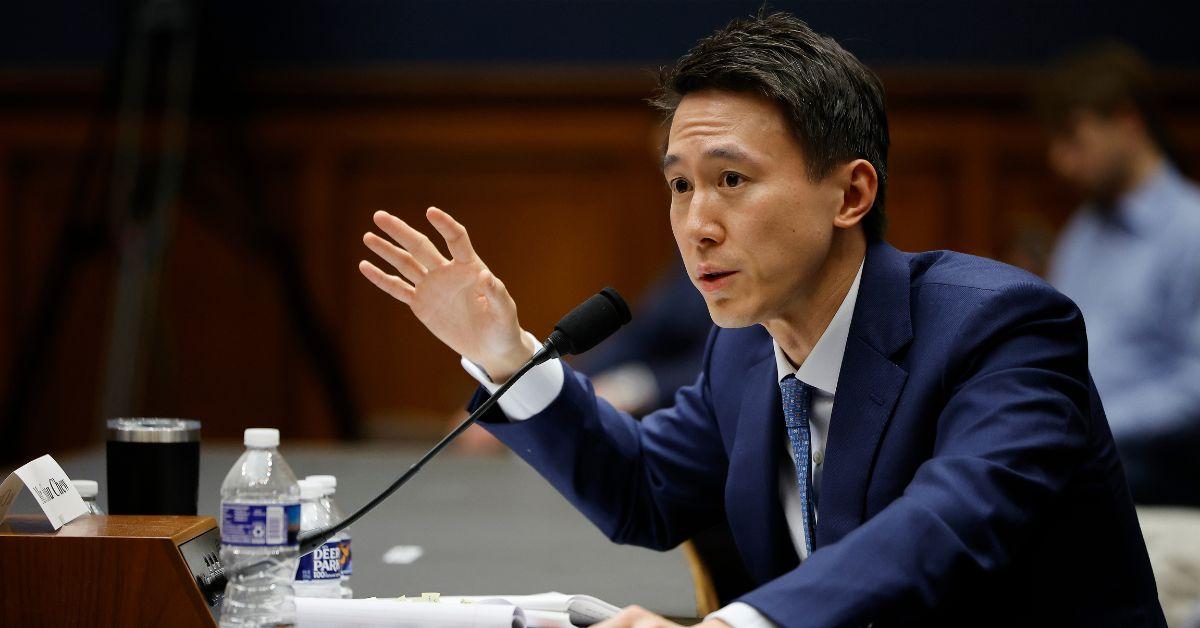 Article continues below advertisement
Shou Zi Chew's Congress testimony sparked many TikTok reactions.
Multiple networks televised Shou Zi's live testimony to Congress. As the testimony continued, TikTok users edited its clips for users to see. On March 23, one user, @_whittington, shared several clips on his account, including a conversation between Shou Zi and Rep. Earl "Buddy" LeRoy Carter.
Shou Zi and Buddy discussed TikTok's age dating system during their conversation. When the CEO shared that TikTok determines a user's name by looking at their activity on their public profile. Buddy responded by saying the action was "creepy" after also accusing TikTok of scanning the users' "eyes," though Shou Zi denied TikTok ever collecting "body, face, or voice data."
Article continues below advertisement
Mr. Carter's explosive reaction to Shou Zi's explanations caused an uproar of comments from TikTok users who felt the Georgia representative unfairly judged Shou Zi and TikTok. Others, like @kaneeci (Ceci), took to mocking Buddy through their own channels.
Article continues below advertisement
Ceci reacted to the testimony by mocking Buddy's remarks at Shou Zi. The user pretended to be a more dramatic version of Buddy and Shou Zi in her video titled "Congress be like."
"Well, isn't it true that your app tracks people's eyes to see if they're dilated or not?" she asks in the video with a Southern accent, to which she, as Shou Zi, replies, "nooo."
Article continues below advertisement
While Ceci's TikTok didn't name Buddy directly, it didn't take long for users to pinpoint who she was mocking in her video.
"This isn't even a parody skit. This is legit how it happened," one commenter said.
"I can't wait for the South Park episode about this," another fan replied.
One commenter, @mjack94, said Ceci's parody only had one problem: "the CEO can finish sentences." The commenter was referring to how Shou Zi struggled to give further details on the claims against him and TikTok. On multiple occasions, the members of Congress interrupted Shou's responses to their questions about TikTok's privacy settings, access to user data, and other topics.
Article continues below advertisement
TikToker @synsation_ reacted to Shou Zi's treatments by mocking the Congress members' cutthroat responses.
While Shou Zi likely didn't get to say everything he wanted in Congress, the 41-year-old businessman implemented a possible solution to guarding U.S. citizens' personal information. He said TikTok's US data-management initiative Project Texas, is still in the works, though he neglected to share the current status of the initiative.