Costco's Chili Is Back — But Not Without Controversy!
Costco's Kirkland Signature Chili is back, and so is the controversy surrounding its ingredients. Should chili be made with beans?
October is National Chili Month, and foodies all around the country are gearing up to enjoy their favorite comfort meal. The soupy meal was named the official state food of Texas in 1977, but its roots trace back to the 1800s. To celebrate the occasion, Costco is bringing back their seasonal chili, but not everyone is excited about the bean-filled treat.
Article continues below advertisement
Laura Lamb of @costcohotfinds posted a video on TikTok announcing the return of Costco's beloved beef chili, but some took issue with the ingredients. The four-pound container of Kirkland Signature Chili is $3.49 and is made with the standard chili components — beef, cheese, onions, and beans. Yet, some people are unhappy with the savory meal and are outraged because there are beans in Costco's chili.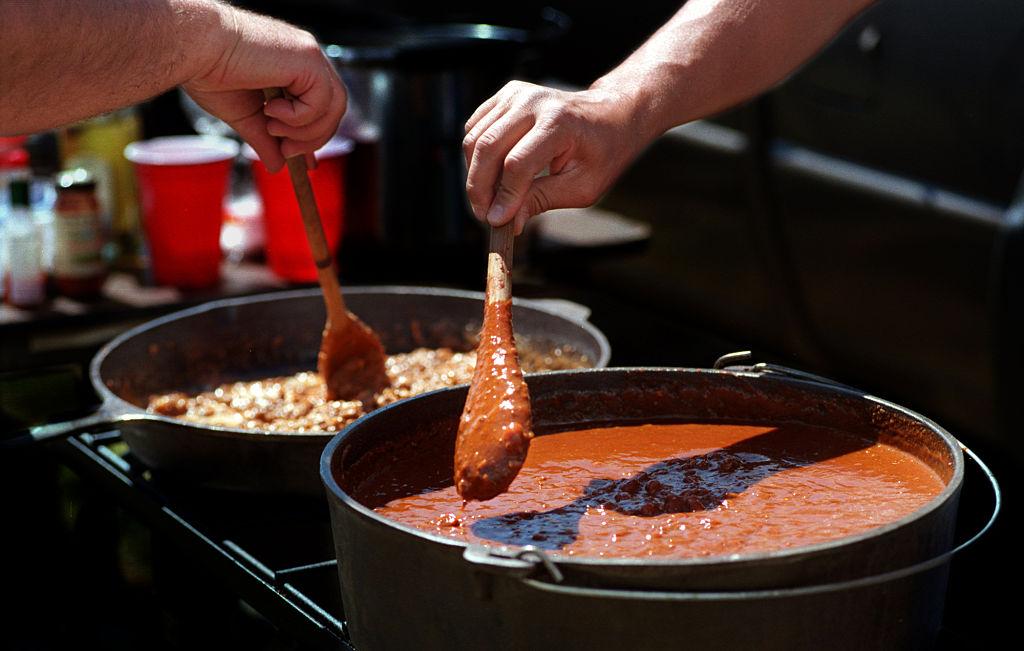 Article continues below advertisement
"The beef chili is back at Costco," Laura says in the clip. Adding, "It's my favorite." The TikToker, who boasts more than 1 million followers, went on to call the find a "great deal." Now, Laura's video is causing controversy as some have suggested that beans don't belong in chili.
And while we aren't sure if the debate will ever be settled, the topic has provided some entertaining internet fodder.
Article continues below advertisement
The chili-bean debate has divided the internet.
The debate over adding beans to chili may seem silly, but it's quite serious to some. Internet users are slamming Costco and Kirkland for adding beans to their chili, but the legumes seem to be a preferred taste. "I don't know what that is but it's not chili," one person wrote. At the same time, others seem to enjoy the bonus ingredient.
Article continues below advertisement
Others took a calmer approach to the chili debate. A TikTok user explained that chili can be made in different ways, as it didn't originate in Texas as implied by some.
Article continues below advertisement
One commentor suggested that Costco wasn't selling chili at all and referred to the dish as "bean soup." His comment frustrated others, who were quick to remind him that chili ingredients vary depending on your geographic region.
Article continues below advertisement
As the battle raged on, one man took time to suggest that the chili debate was not worth bickering over on TikTok.
Article continues below advertisement
Chili on beans or pineapple on pizza? No one can decide!
The debate over adding beans to chili is not unlike other food fights found online. In June, TikToker @Pinacooks uploaded a video of her Italian cousin trying a pineapple pizza and the review has sparked a debate. In the video, which has over 2,700 comments, Pina's cousin Chiara is immediately grossed out by the dish and calls the flavor "strange."
Article continues below advertisement
"No," Chiara says after the first bite. "It's not for me. The ingredient combinations are strange, and the flavor is strange." She added that she would throw the pizza away if she could, after suggesting that pineapples and tomatoes should never be combined.
Like the debate on beans in chili, opinions on the matter are divided. Some seem to agree with Chiara. While others enjoy the taste of pineapples on pizza.