'Barbie' Nodded to This Disney Channel Original Movie in the Cutest Way
America Ferrera didn't just advocate for female empowerment in 'Barbie,' but also in 'Gotta Kick It Up!' See how the 2002 film was honored below.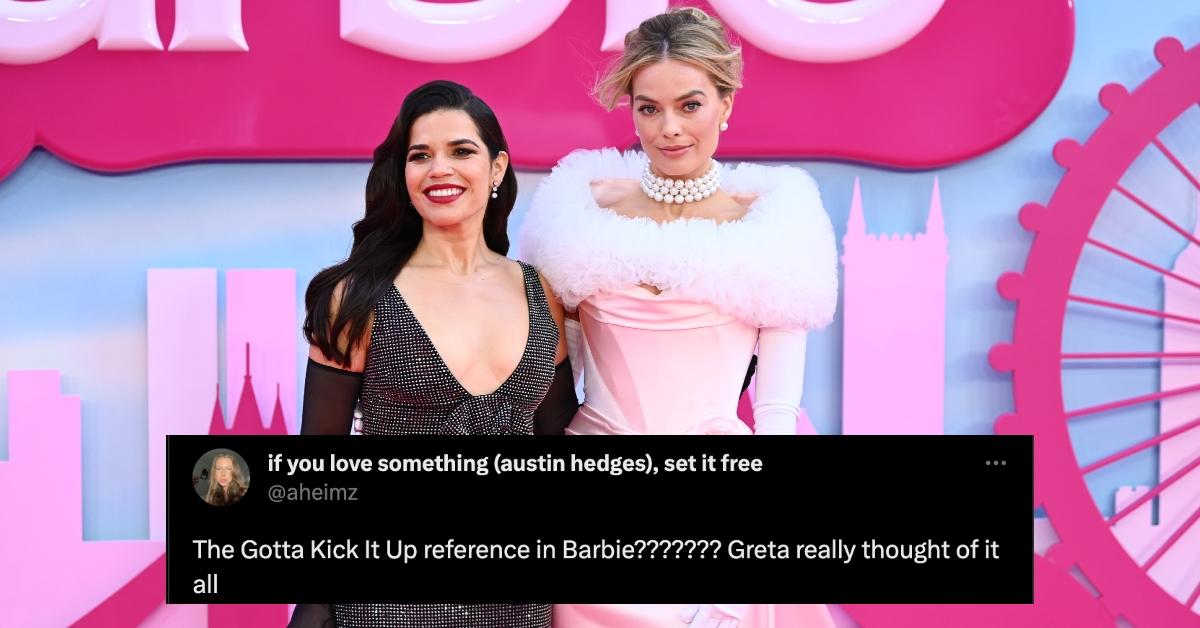 The Barbie movie hit theaters on July 21, 2023, and had a very lucrative opening weekend. The film was jam-packed with fun dance numbers, extravagant outfits, and lots and lots of pink.
But Barbie's home — the feminist utopia of Barbieland— is nothing like the real world.
Barbie (Margot Robbie) soon realizes this as she travels to the real world after she started to malfunction due to her owner having deep and tormenting thoughts.
Article continues below advertisement
It is in the real world where Barbie finally meets her owner Sasha, and Sasha's mom Gloria (America Ferrera), who is actually the one who has been playing with Barbie.
As it turns out, Gloria, who represents the average American woman, ends up playing a significant role in the film.
When the Kens take over Barbieland after learning that the real world is actually male-dominated and they should follow suit, she delivers a powerful monologue about how "impossible" being a woman really is.
Her moving speech inspires the Barbies to get back up and fight to save their Barbieland from the Kens. Fortunately, they prevail.
But bringing this back to Gloria, this isn't the first time that America has appeared in a film that empowers young women to follow their dreams. In fact, some eagle-eyed viewers may have noticed that Barbie nodded to one of America's previous films. Which one? We break down the details below.
Article continues below advertisement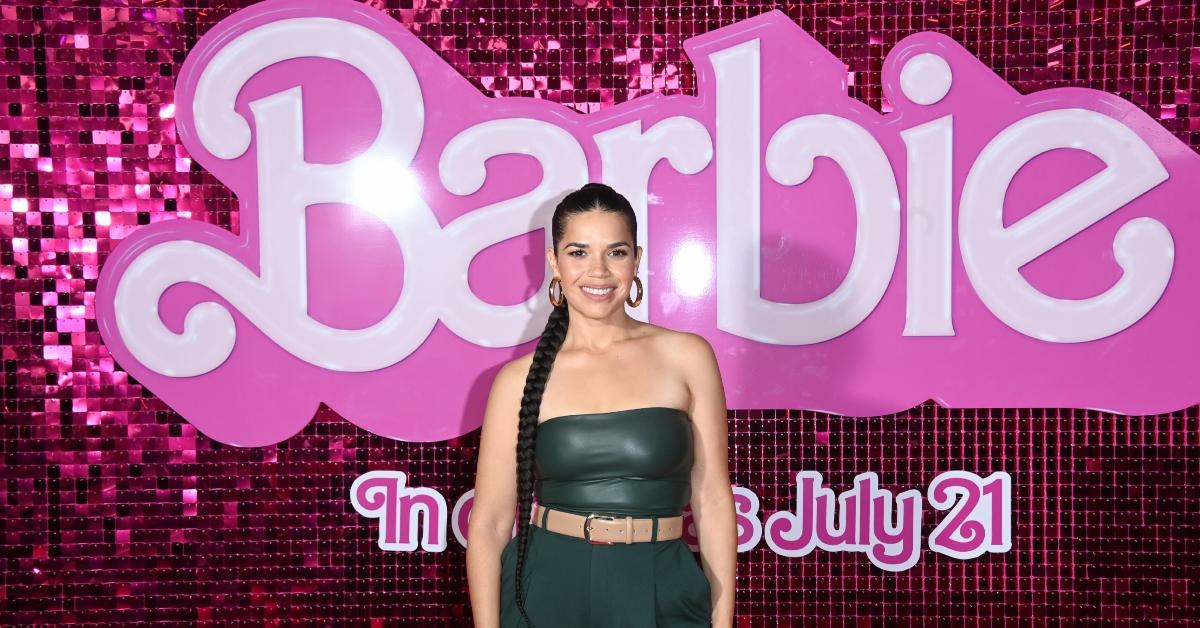 America Ferrera's role in 'Gotta Kick It Up!' ties into the final scene of 'Barbie.'
At the end of the film, Barbie decides to leave Barbieland and exist in the real world. That said, Gloria and her family drive her to her first OB/GYN appointment.
But before a very nervous Barbie gets out of the car, Gloria's husband, who is learning Spanish via the Duolingo app, says to her, "Si, se puede."
This translates to "Yes, she can."
Article continues below advertisement
This is significant as America had proudly chanted the phrase as the character Yolanda in the 2002 Disney Channel original movie Gotta Kick It Up!.
In the movie, Yolanda is a member of the school dance team which has been down on its luck until a new teacher takes over and inspires the girls to capitalize on their Latin heritage through dance.
"Si, se puede," ultimately became a popular phrase for the team as the girls continued to reach new heights.
However, the phrase "Si, se puede," was not exclusive to Gotta Kick It Up!.
It was first believed to have been coined by renowned labor leader and civil rights activist Dolores Huerta in the 1960s. At the time, the phrase became a power chant as farmworkers rallied for better working conditions, fair wages, and labor rights in the United States.
Barbie is now playing in theaters.