This Side Hustle Pays You to Poop: You Could Make $180,000 a Year for Your Bowel Movements
A woman found a side hustle to get paid to poop and now we're all ready to send out our stool samples. How can we make money pooping?
We all want a way to make more money — 'mo money, no problems! And now, TikToker Melanie Upton has found a way for us to get paid to poop. Yes, you heard that right. And if you're angry because you realize you've been flushing literal money down the toilet, join the club. But now, thanks to Melanie, we can make some bucks with our mucks.
Article continues below advertisement
Melanie explains on her TikTok, which is all about side hustles, that we can send in our poop samples for $500 per sample! Um, what? How can we sign up? Melanie shares all the very dirty details.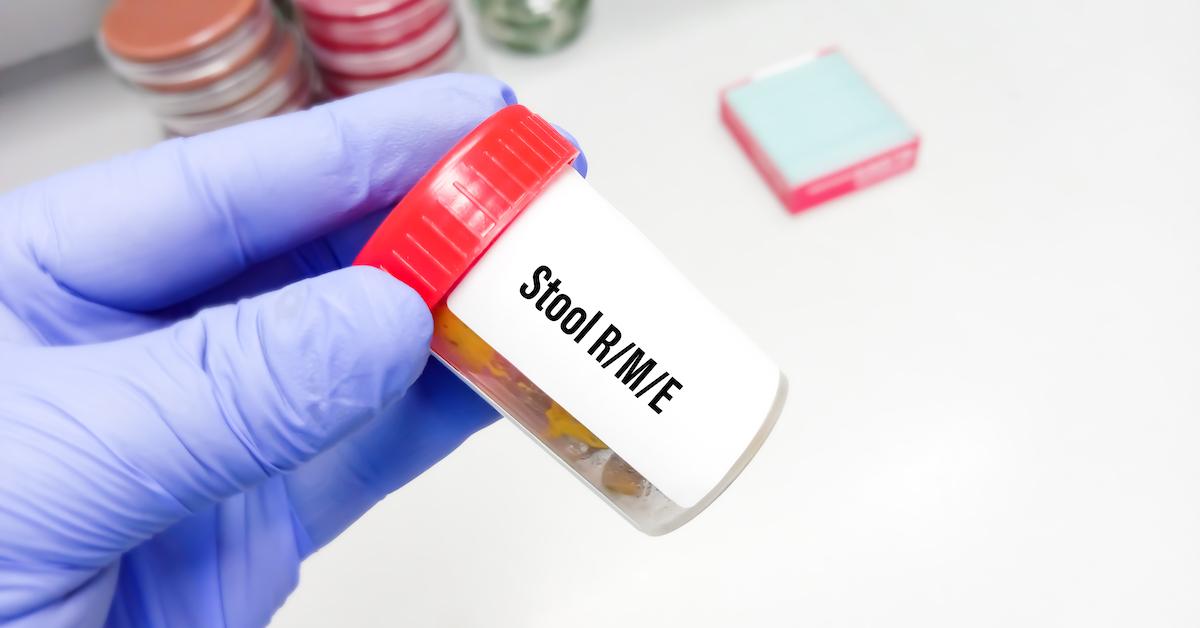 Article continues below advertisement
A TikToker found that there's a side hustle to get paid to poop.
Everybody poops (yes, even women) and now there's a way to get paid for one of the smelliest bodily functions. Melanie says, "Y'all, I can't believe this is real. But it is. And I'll show you proof. You can get paid to poop. You heard me right. Let me show you."
She then guides us to humanmicrobes.org, which is a legitimate website that collects and sends out stool samples for medical research and fecal microbiota transplantation. "You can make money and save lives," Melanie says. "It's a win-win." And if you have bad plumbing, then it's a win-win-win.
Article continues below advertisement
Melanie points out, "You can get paid $500 per stool, and if you're having a bowel movement every day that can total $180,000 per year. To poop. A six-figure income to poop." This seems too good to be true! What's the catch?
Article continues below advertisement
"It can take up to six months to find out if you are accepted as a donor," Melanie says. "So it may not be your first choice as a side hustle, but it could probably be a solid 'Number 2.'" Yes, that is a poop joke. And a decent one at that!
Article continues below advertisement
But there has to be a catch besides waiting six months, right? Sadly, there is. And for all of us who are just dying to put our poos in little sample bags every day for a slick $500, I have some bad news.
There are a lot of qualifications as to who can actually donate their stool samples.
Melanie may have found a loophole for existing in capitalism, but unfortunately, it will only work for .1 percent of people. Human Microbes is looking for a very specific stool sample to help treat people who need fecal microbiota transplants. This sounds gross and, in all fairness, it's not not gross.
Article continues below advertisement
These "transplants" are used to treat patients, typically children, who have C. diff infections. According to Johns Hopkins, "Fecal transplant can restore healthy bacteria in the lower intestine, which can help control C. diff and keep it from coming back." C. diff is one of those bad bacteria that can cause diarrhea, fevers, and cramping. It can even be fatal for senior citizens or those with chronic illnesses.
Article continues below advertisement
However, only very specific poop will work as a healing medicine. According to the website, only 0.1 percent of people are healthy enough to qualify as high-quality stool donors. The site explains, "Donors must be in exceptional physical and mental health. Ideally, top young athletes."
It continues: "Ideally, donors would be under 30 years old. Donors can be under 18 provided they have signed consent from their parents. Many children need FMT, and we'd like to match those children with young donors. We don't currently have a minimum age."
Article continues below advertisement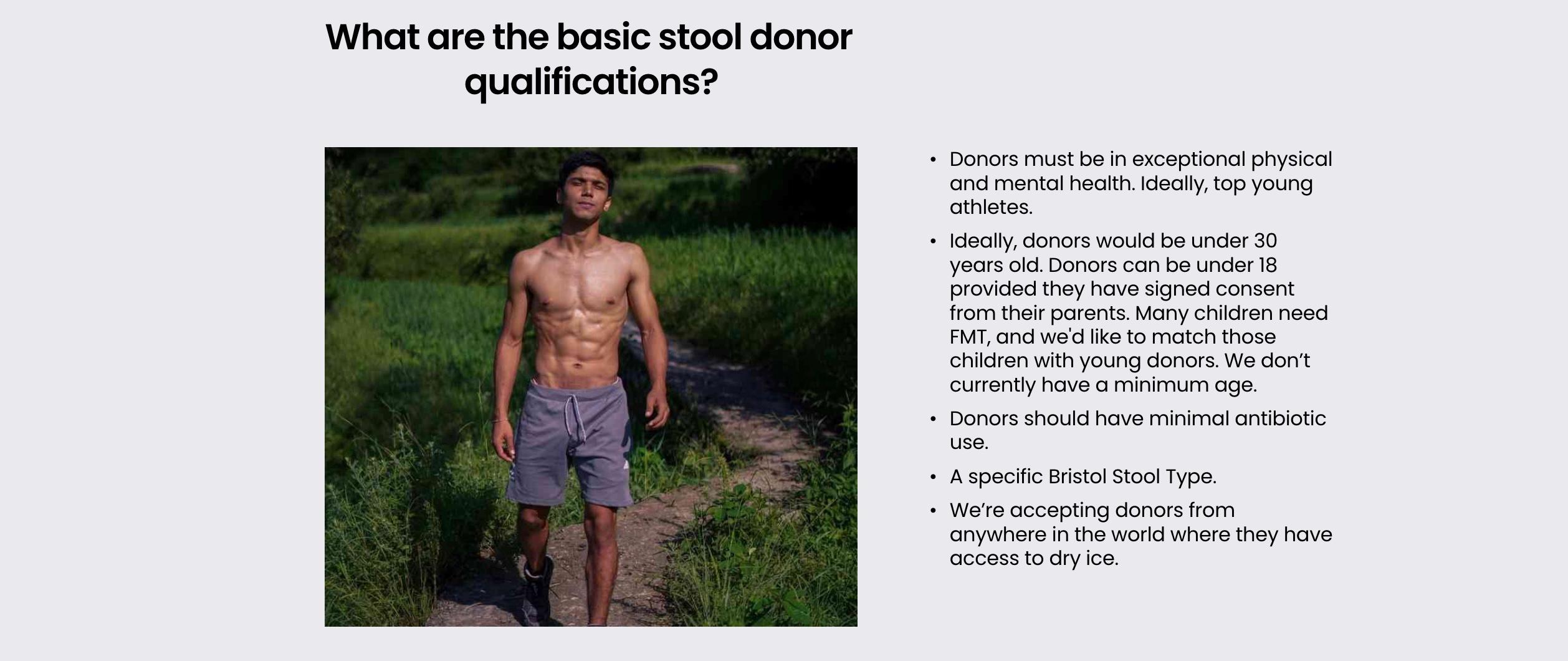 So if you aren't a "top young athlete" and you're over 30 years old, you're out of luck! But beyond that, you also need to have a "specific Bristol Stool Type." What does that mean? Well, the Bristol Stool Form Scale classifies bowel movements into seven different categories. We're guessing that Human Microbes wants someone with a Type 3 or 4 stool type, which are considered the healthiest.
And even if you don't qualify as a donor, take solace in the fact that we learned a lot about poop today. Next time you have to go Number 2, just remind anyone who asks that poop can save lives!