This Talking Head in a Toilet Is Taking the Internet by Storm — Everything to Know About the Skibidi Toilet Trend
The Skibidi Toilet is more than just a viral TikTok. Here's a closer look at the YouTube series and variety of games that are based on the meme.
The internet is home to plenty of strange content — but right now, you'd be hard-pressed to find content that's more bizarre than the Skibidi Toilet. The YouTube series has seen unprecedented success over the past few months, garnering millions of views and earning its creator a following of more than 21 million subscribers.
Article continues below advertisement
The absurd series follows a talking head that pops out of a toilet and sings a variety of upbeat songs. And despite its wild premise, the animated short has been spun off in a variety of directions.
Here's everything you'd ever want to know about the Skibidi Toilet and its takeover of social media.
The Skibidi Toilet TikTok explained.
The Skibidi Toilet didn't actually start on TikTok but is instead a YouTube animated series. It was created by DaFuq!?Boom!, with its very first episode launching in February 2023. Each episode is incredibly short (the first was just 11 seconds), although later episodes typically run for a few minutes.
Article continues below advertisement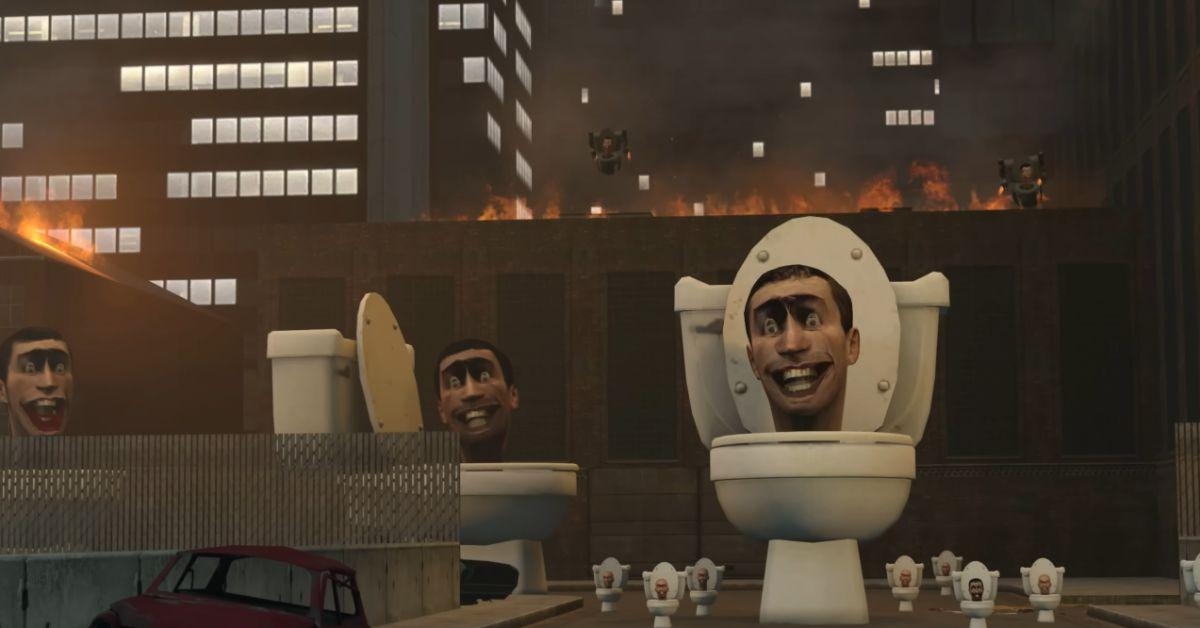 There isn't much of a storyline to the action, but it loosely revolves around a group of toilets with heads protruding from their bowl trying to take over the world. They're being repelled by people with TVs for heads (along with other gadgets like speakers and cameras), and there is little to no dialogue throughout the series.
Article continues below advertisement
Instead, it makes use of over-the-top special effects, sound effects, and music to convey its message. The series has become incredibly popular with younger viewers, with each episode pulling in millions of views. The most popular one so far is Skibidi Toilet 45, which launched several weeks ago and is sitting at a comfortable 42 million views.
If it all sounds a bit bizarre, that's because it is.
The Skibidi Toilet is now a video game.
Thanks to its incredible popularity, the Skibidi Toilet has been turned into a video game. The Skibidi War - Toilet Attack mobile game was published by Influencer Apps LLC and is now available on iOS and Android. It sees you shooting down hordes of Skibidi Toilets as they invade the map, and it plays much like a traditional, top-down shooter.
Article continues below advertisement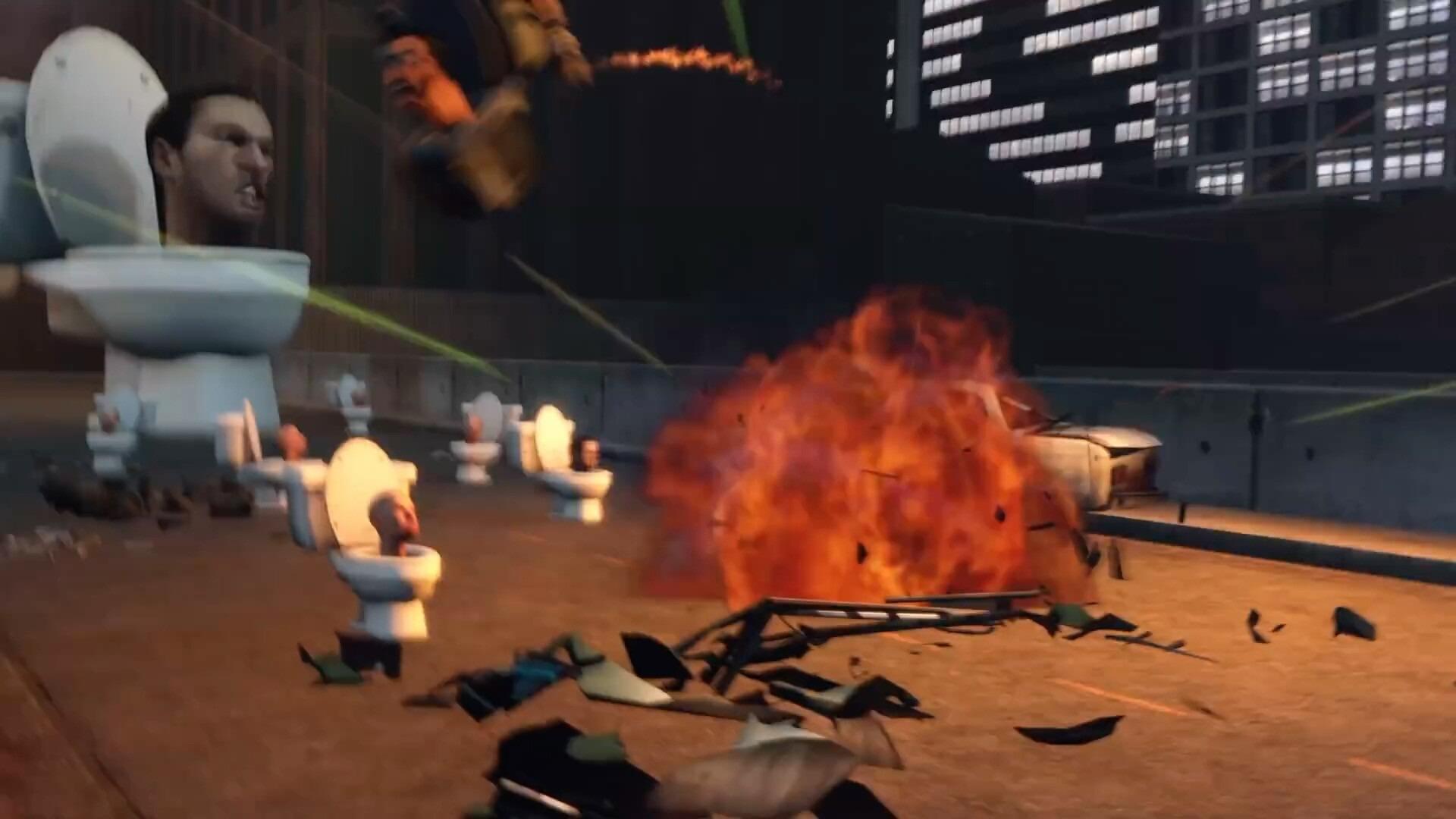 The gaming goodness doesn't end there, however, as a PC game titled Skibidi Battle - Toilets Attack is slated for a Steam launch later this year. According to its description, you can expect to see "frenzied multiplayer action, innovative single-player gameplay, and the infectious rhythm of Skibidi dance."
Article continues below advertisement
Is there a Skibidi Toilet TV show?
While the Skibidi Toilet is making waves on YouTube and in the gaming universe, it doesn't appear that an official Skibidi Toilet TV show is in development. Listings for Skibidi Toilet can be found on IMDb, but these are largely just for the animated shorts that already exist on YouTube.
Article continues below advertisement
If the YouTube series does make a jump to the small screen, it's unclear exactly how that would look. As it stands, there might only be a few hours of Skibidi Toilet content on YouTube across more than 50 episodes (since each episode runs for no more than a few minutes).
It's also unclear if the absurd, off-the-wall antics of Skibidi Toilet would translate well to a longer 30 minute format. Much of the appeal of the series is its digestible size — watching toilets with heads battle people with TVs on their shoulders for more than 15 minutes might be too much for the average viewer.
Whatever the case, it's clear that Skibidi Toilet is the latest internet phenomenon, and it's unlikely to disappear anytime soon.