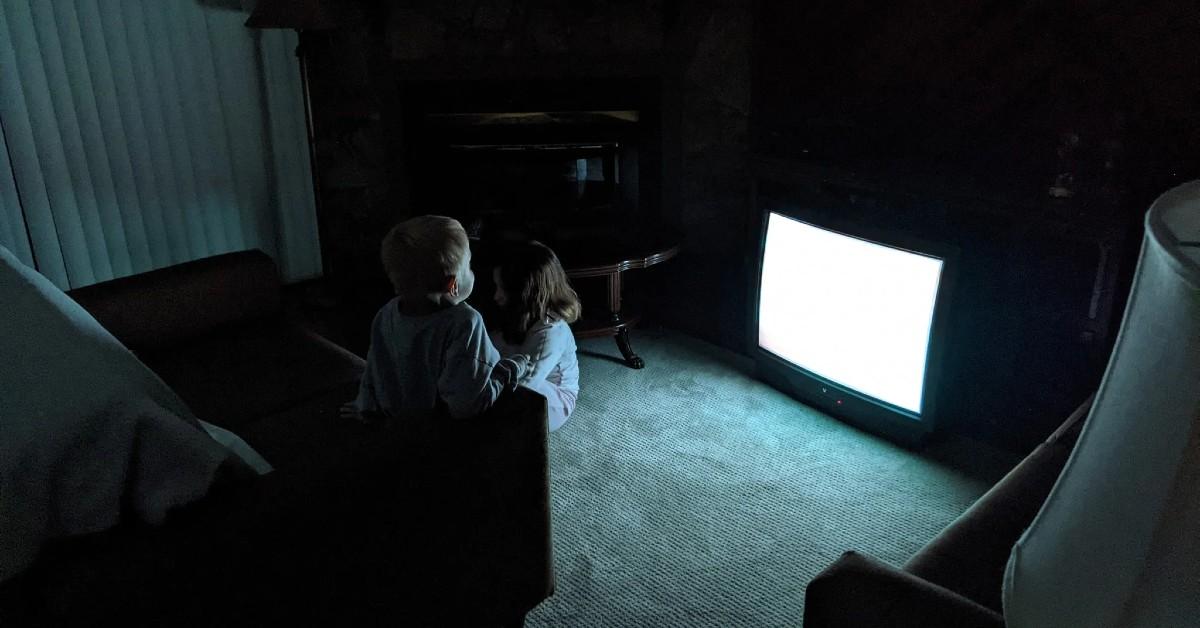 Claustrophobic Indie Horror Flick 'Skinamarink' Will Hit Shudder in 2023
Have you ever shut the lights, hopped into bed (as fast as your legs will let you), and stared into the black abyss? The longer you focus your weary peepers on the most distant corner of the room, the more likely you are to witness something ... move. To witness the unthinkable. Your heart will stop as you wonder if your deceitful eyes are playing tricks on you. This gut-wrenching sensation is at the heart of Kyle Edward Ball's micro-budget experimental horror film Skinamarink.
Article continues below advertisement
Even if you're not a bonafide horror junky, you internet rats (hey, we identify as such) have surely heard of the moody, grainy, suffocating nightmare, which has been deemed "this generation's Blair Witch Project." For those who don't know, TikTok-viral Canadian horror movie Skinamarink follows two small children who "wake up in the middle of the night to find their father is missing, and all the windows and doors in their home have vanished." Nope.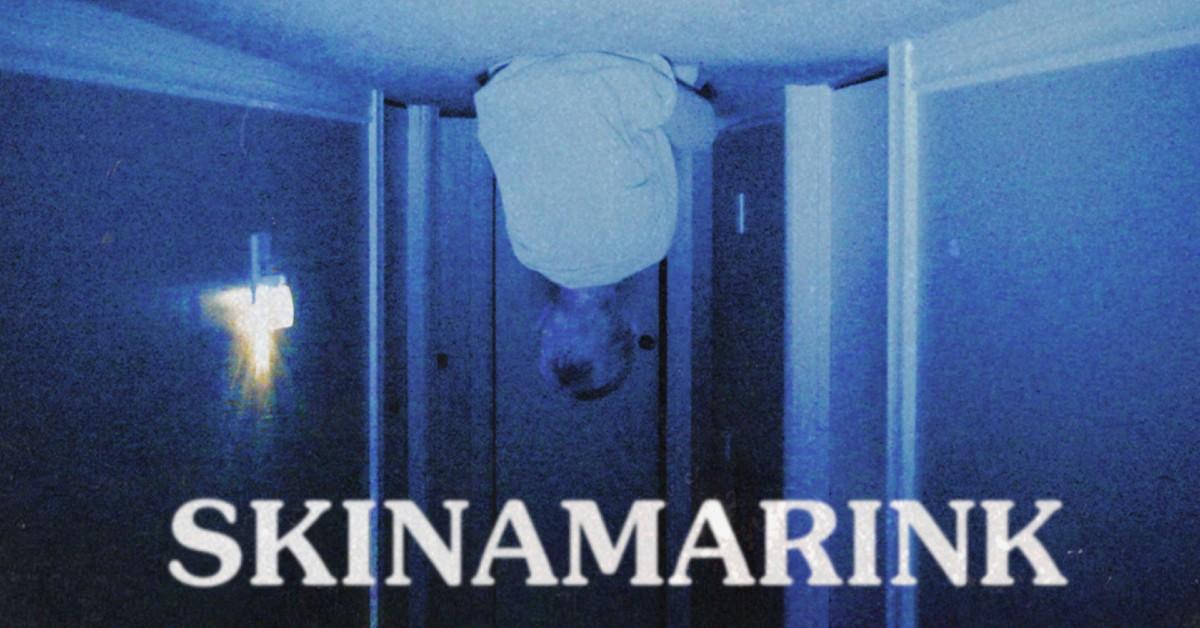 Article continues below advertisement
Kyle Edward Ball — who boasts the YouTube channel "Bitesized Nightmares" — made the indie flick on a shoestring budget of — wait for it — $15,000.
To put it bluntly, Skinamarink is not a movie for everyone, and it doesn't try to be. As put by Australian movie critic and YouTuber Emma Wolfe — aka "spookyastronauts" — "It's an immersive experience that is best viewed in a dark room. Where we would usually be let off the hook by a jump scare, we're left to stare into the abyss, for sometimes minutes on end."
Curious yet? Let's talk streaming.
Where is 'Skinamarink' streaming?
Whether or not the divisive Skinamarink sounds like your typical go-to horror movie, you're surely intrigued — and so was the rest of the internet.
See, after a few festival screenings in 2022, Skinamarink was accidentally made downloadable. Oops. Naturally, the full version of the little flick spread across the internet. Many who have already experienced the film (likely illegally) have described it as one of the scariest movies they've ever seen.
Article continues below advertisement
"I'm thrilled that after months of keeping it secret, I can finally tell everyone that my weird movie is going to be in theaters and on Shudder," Kyle Edward Ball said in a December 2022 statement, per Variety.
Skinamarink's limited theatrical run started on Jan. 13, 2023.
Word of mouth and a reputation as one of the scariest movies in recent history have proven extremely effective when it comes to Skinamarink's performance. It made a staggering $1 million at the box office, per Bloody Disgusting. For those keeping track, that is 67 times its $15,000 budget.
On Jan. 19, it was announced that the film will be available to stream on Shudder starting Feb. 2.
Article continues below advertisement
What is Shudder?
Though hardcore horror fans surely know what Shudder is, the average movie-watcher may not. Owned by AMC Networks, Shudder is a premium, commercial-free streaming service that offers an extensive collection of horror, suspense, and thriller movies and TV shows.
Article continues below advertisement
Shudder states that it's "home to the largest and fastest-growing human-curated selection of high-quality, spine-tingling, and provocative films, TV series, and originals." Some Shudder originals include 2020's Zoom horror Host and 2022's campy thriller Sissy.
The spooky streaming service offers a seven-day free trial. After that, users can purchase a subscription for $5.99 a month or $56.99 per year (which comes to $4.75 per month).
You can start your free trial here!