Some 'SNL' Writers Are Boycotting Upcoming Episode Due to Host Dave Chappelle
Reports suggest that some writers are refusing to write sketches for this weekend's 'SNL' because Dave Chappelle will be the show's host.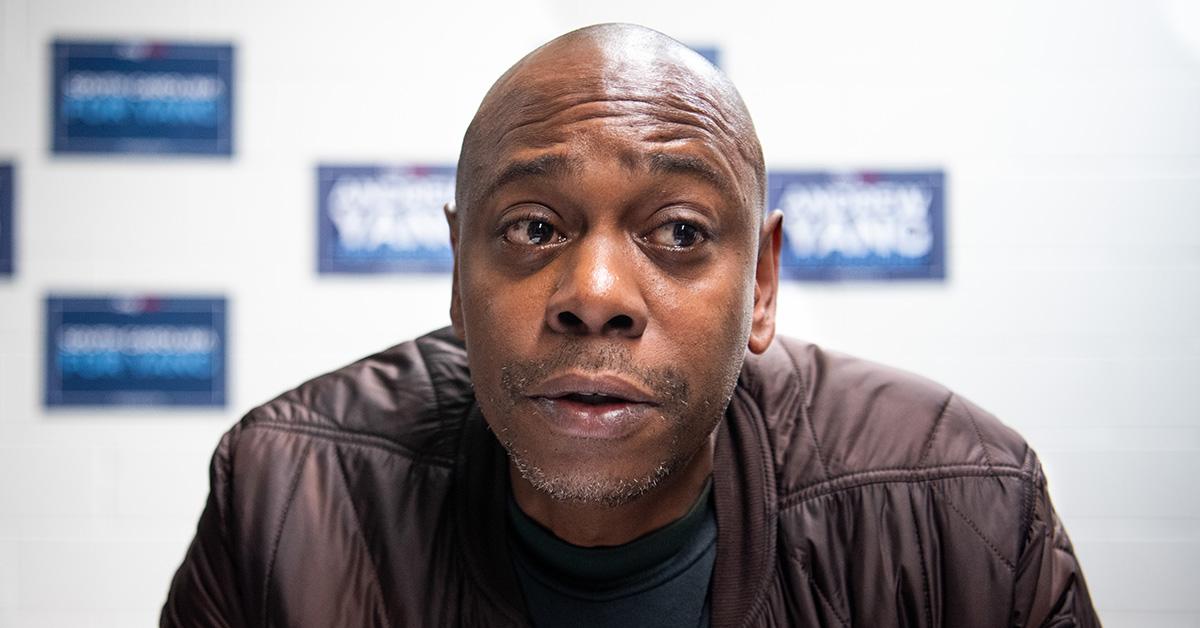 Controversy has struck Saturday Night Live over the decision to name Dave Chappelle as the host for the episode set to air on Nov. 12, 2022. The comedian is known for making transphobic jokes a regular part of his standup routine.
Article continues below advertisement
Dave's hosting gig has led some writers who are employed by the show to boycott the episode completely, according to some reports. Here's what we know.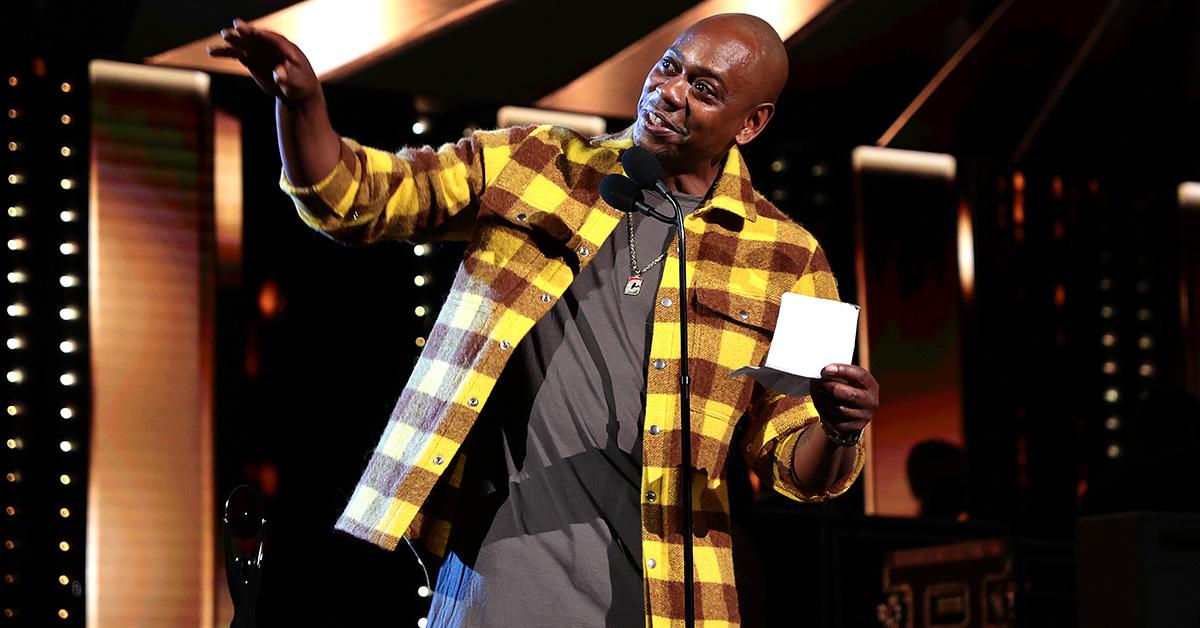 Article continues below advertisement
Some 'SNL' writers are reportedly boycotting over Dave Chappelle hosting the show.
A Page Six report said that some writers on SNL have elected to simply sit out of any writing that involves Dave. "They're not going to do the show," an insider said. "But none of the actors are boycotting."
According to Page Six, Dave's rep said that there was nothing to suggest that there would be a boycott during Dave's initial meeting with the writing staff.
"The room was full of writers. They all pitched ideas and they seemed very excited about it. … Dave is looking to have some fun," the rep said.
Representatives for SNL haven't commented yet on the reports, although it certainly seems possible that Dave could be seen as controversial enough for some writers to decide to boycott the episode.
Article continues below advertisement
Dave is set to host the show on Nov. 12 with musical guest Black Star, and it will be his third time as the show's host. He lasted hosted the show in 2020 before he released his 2021 special The Closer, which made his remarks against the trans community more explicit. In that show, he intentionally misgendered both a trans friend and a fellow comedian as punchlines.
'SNL' writer Celeste Yim may be among those boycotting.
Following the news that Dave would be hosting again following his anti-trans comments, trans SNL writer Celeste Yim made a somewhat oblique reference to the news on Instagram. "I'm trans and non-binary. I use they/them pronouns. Transphobia is murder and it should be condemned," they wrote at the time.
It isn't clear whether Celeste is boycotting this episode specifically, and Page Six wasn't able to reach them for comment.
Article continues below advertisement
SNL recently made history when it introduced its first non-binary cast member, Molly Kearney. Molly hasn't made any comments about Dave's upcoming hosting responsibilities.
Although Dave has faced plenty of controversy over his stance on trans rights, it's clear that he hasn't faced the kinds of consequences that he and those who defend him often suggest.
Article continues below advertisement
If Dave was really canceled, he probably wouldn't be allowed to host something like SNL. Instead, his stances have been allowed to seep into the public discourse even though most trans activists argue that his stances are actively harmful to the trans community.
SNL may not face any major consequences for deciding to give Dave a platform, but there are certainly plenty of people who think it should. Even if the comedian doesn't make any cracks about the trans community while he hosts the show, suggesting that his kind of comedy is legitimate is a step too far for many.